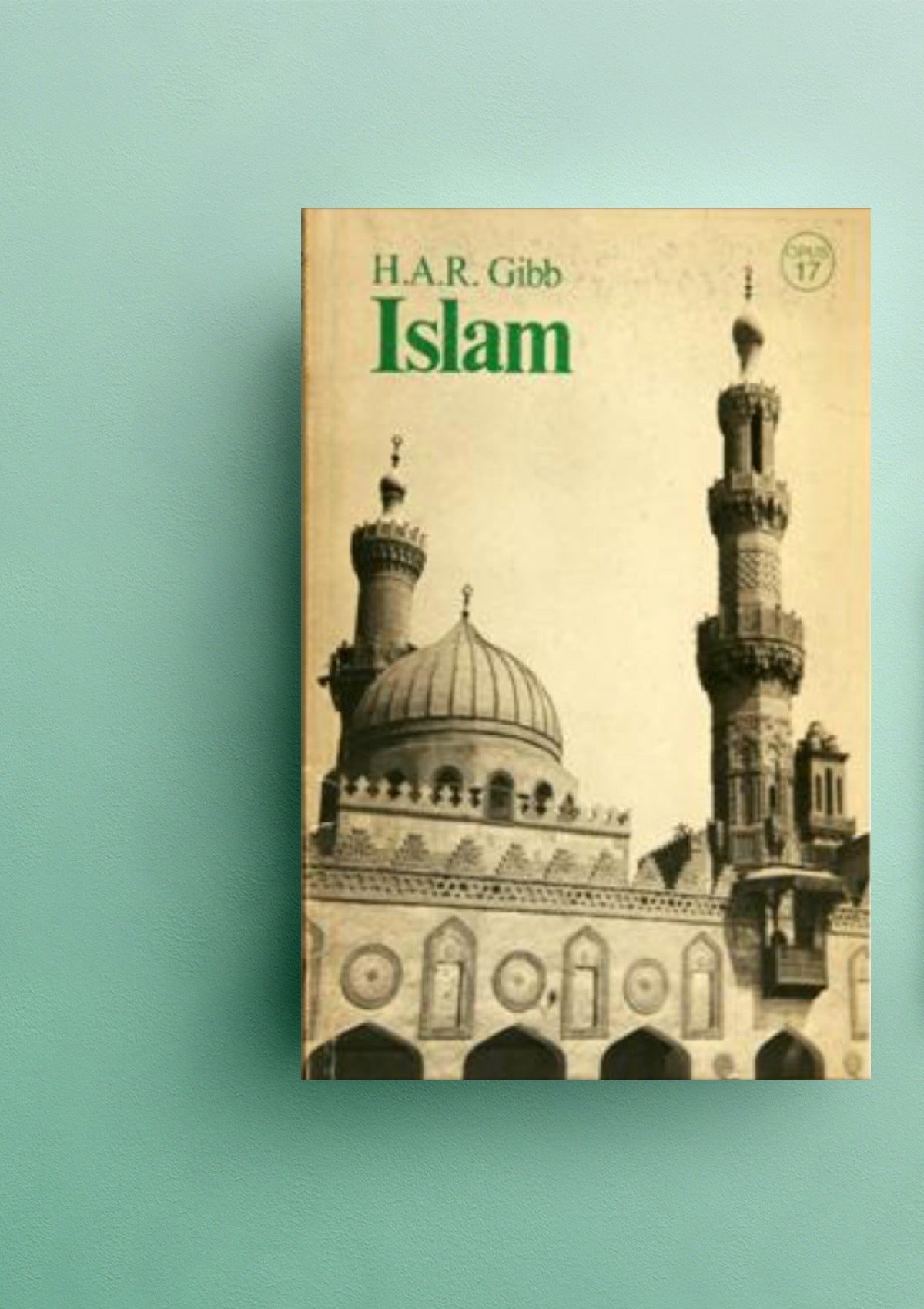 Islam: A Historical Survey
Sale price

€19.00
Regular price
(/)
---
Islam: A Historical Survey
by H.A.R. Gibb


This book, formerly entitled Mohammedanism and first issued in OPUS in 1969, has become a standard work on Islam; it explains its main features as a religious system in terms of their historical development.
Islam is, next to Christianity, the most widely diffused of all religions. Its adherents, who stretch from Morocco to the Philippine Islands, number one-seventh of the population of the globe.
Beginning with its origins as a practical religion in the Koran and the preaching of Mohammed, this book traces the growth of Islamic theology and the expansion of the Muslim social order, and the rise of the mystical Sufi movement. The concluding chapter analyses the problems which confront Islam in the modern world and its reactions to them.
 
Sir Hamilton Alexander Rosskeen Gib (1895–1971)
Born in Alexandria, Egypt, Gibb returned to Scotland for education at the age of 5 after the death of his father. He attended the Royal High School, Edinburgh. Studies at the University of Edinburgh were interrupted by World War I, during which he served in France and Italy in the Royal Field Artillery. For his service, he was awarded a 'war privilege' MA. After the war he studied Arabic at the School of Oriental Studies of London University and obtained an MA in 1922. His thesis, later published by the Royal Asiatic Society as a monograph, was written on the Arab conquests of Central Asia. He married Helen Jessie Stark (Ella) the same year, and together they had one son and one daughter.

From 1921 to 1937 Gibb taught Arabic at the then School of Oriental Studies becoming a professor there in 1930. He served as an editor of the Encyclopaedia of Islam in this period. In 1937 Gibb succeeded D. S. Margoliouth as Laudian Professor of Arabic with a fellowship at St. John's College at Oxford, and remained there for 18 years. Gibb's Mohammedanism, published in 1949, became the basic text used by Western students of Islam for a generation.[citation needed]

In 1955, Gibb became the James Richard Jewett Professor of Arabic and University Professor at Harvard University. The latter, a rare title, is conferred on select scholars "working on the frontiers of knowledge, and in such a way as to cross the conventional boundaries of the specialties."[citation needed] Later, he became director of Harvard's Center For Middle Eastern Studies, and in this capacity he became a leader of the movement in American universities to set up centres of regional studies, bringing together teachers, researchers and students in different disciplines to study the culture and society of a region of the world. A library at Harvard, the Gibb Islamic Seminar Library, is named in his honor.
135 x 200 mm
144 pages
Paperback
English
Oxford University Press, UK
1975
ISBN 0-19-888017-0
Condition: Good, slight wear
ISBN 0-86254-102-6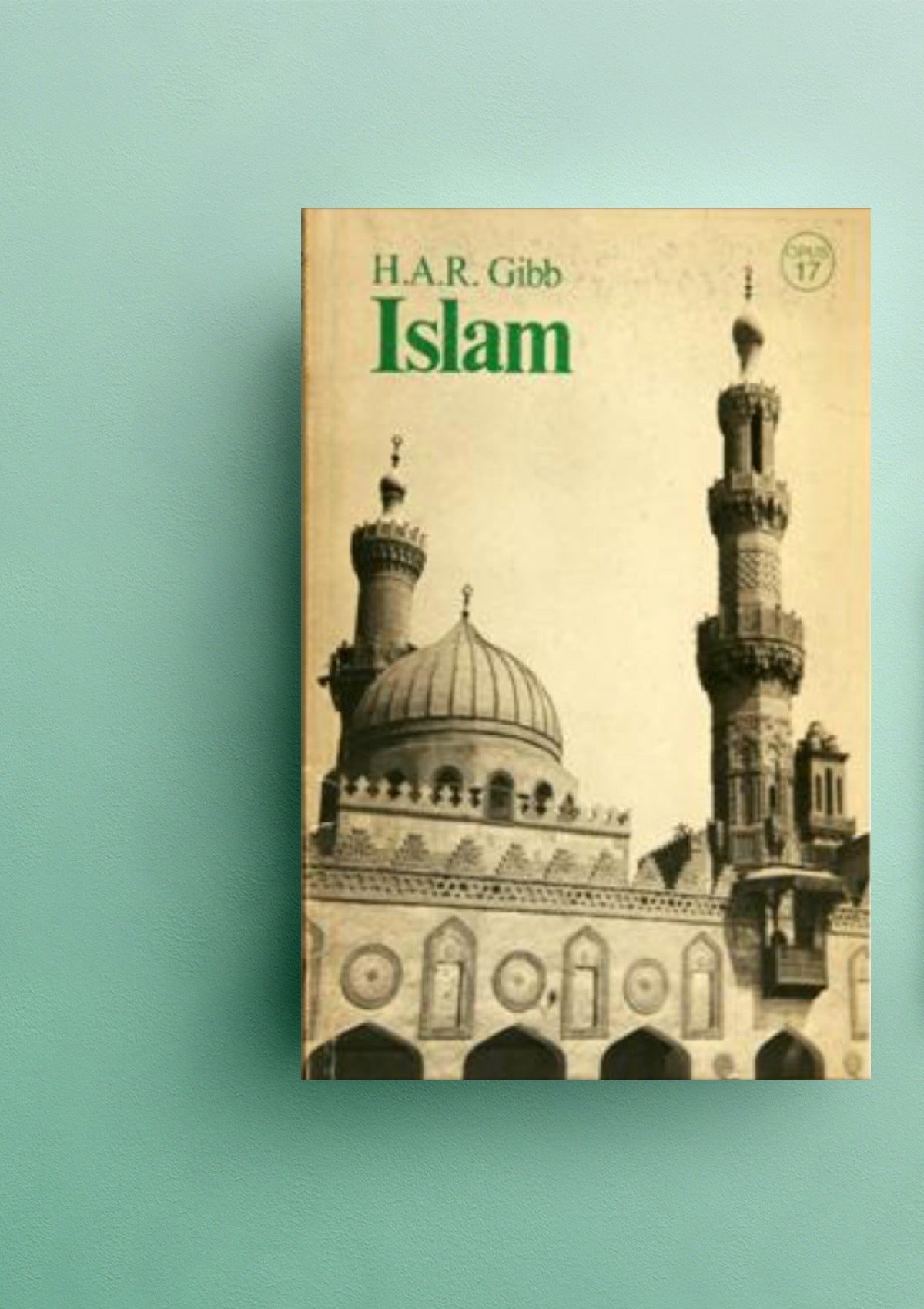 Islam: A Historical Survey
Sale price

€19.00
Regular price
Choose options