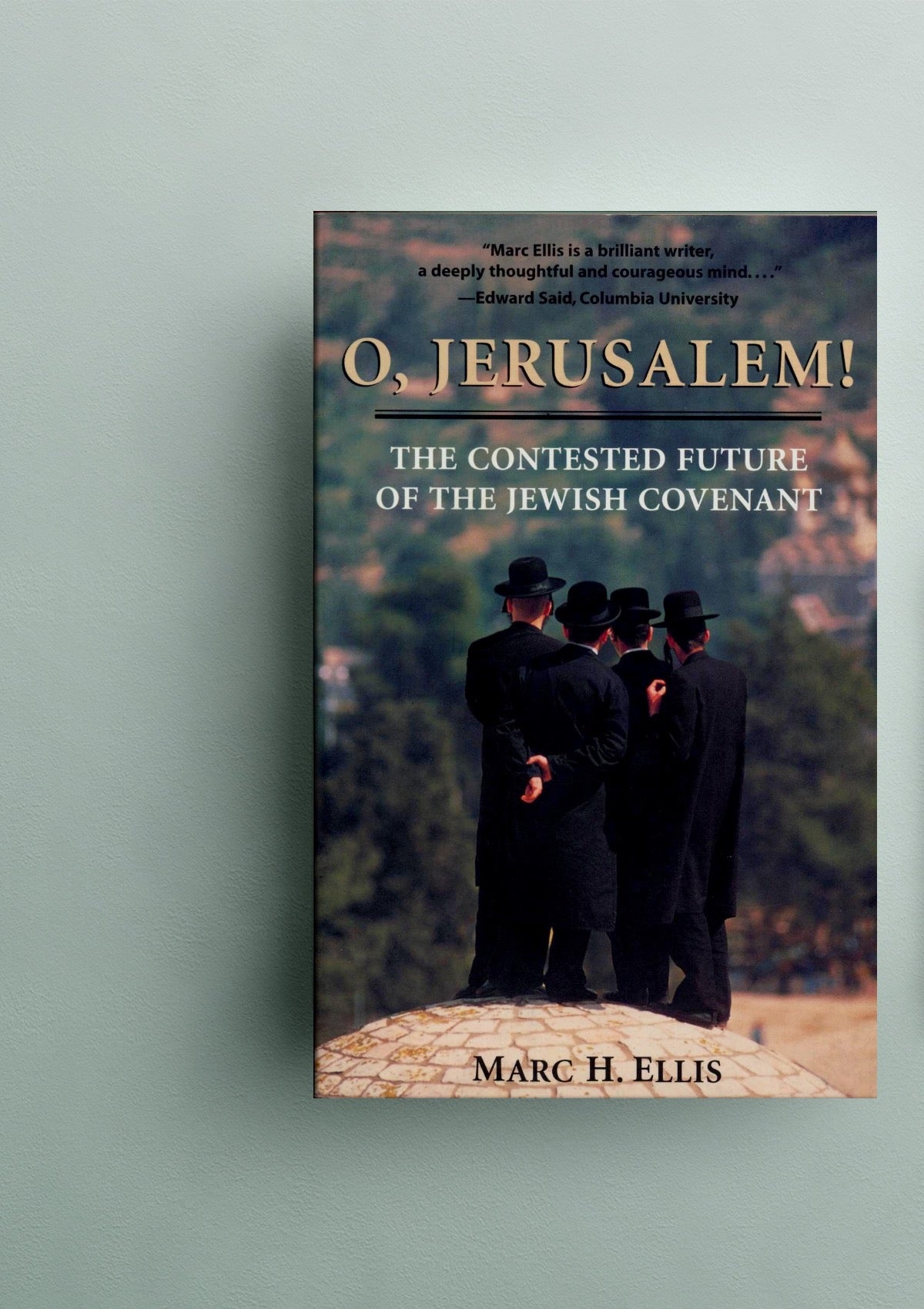 O, Jerusalem!
Sale price

€11.00
Regular price
(/)
---
O, Jerusalem!
The Contested Future of the Jewish Covenant
by Marc Ellis

This century has bequeathed to the Jewish people a series of events "with horrific and startling consequences," including the Holocaust, the birth of the state of Israel, and its development into a powerful military state. Ellis argues that the history and identity of the Jewish people are now being decisively transformed and reinterpreted. What is their destiny in the next century?Ellis asks, "Are there religious ideals, intellectual concepts, and political movements . . . that will help Jews confront the history we are creating . . . ?" In this profound and provocative work, he finds the answers in the covenant, symbolized by Jerusalem. Ellis offers a renewed theology of the covenant and its justice dimensions, its present "exile," and its future in revolutionary forgiveness.
"In his latest book Marc Ellis asks the defining question for Jewish life today: 'Can injustice, represented by Jewish domination of Jerusalem, be at the heart of the covenant?' Ellis's answer is that the covenant of with God has been shattered by the creation of a state at the expense of Palestinian life in the land. It can only be renewed by a new ethic and practice of justice that reconcile these two people, who have become irrevocably linked together in the land, either for good or for ill." - Rosemary Radford Ruether Garrett  (Evangelical Theological Seminary)

"Marc Ellis has demonstrated great courage, integrity, and insight in the very important work he has been doing for years. It has been an inspiration for all us of." - Noam Chomsky (Massachusetts Institute of Technology)
 
Marc H. Ellis is Professor of American and Jewish Studies at Baylor University in Waco, Texas. Ellis is a Jewish theologian specialising in modern Judaism and post-Holocaust thought. He is on the board of Deir Yassin Remembered and of the Council for Palestinian Restitution and Repatriation (CPRR), an organisation which declares that "every Palestinian has a legitimate, individual right to return to his or her original home and to absolute restitution of his or her property." Professor Ellis has authored fifteen books and edited five others, among them: Toward a Jewish Theology of Liberation; Unholy Alliance: Religion and Atrocity in Our Time; O Jerusalem: The Contested Future of the Jewish Covenant and Practicing Exile: The Religious Odyssey of an American Jew. His many articles have been published in diverse American and international publications, including the International Herald Tribune, European Judaism, Ha'aretz, Jordan Times and Ord & Bild.
 
208 pages
Paperback
English
Augsburg Fortress Publishers, 1999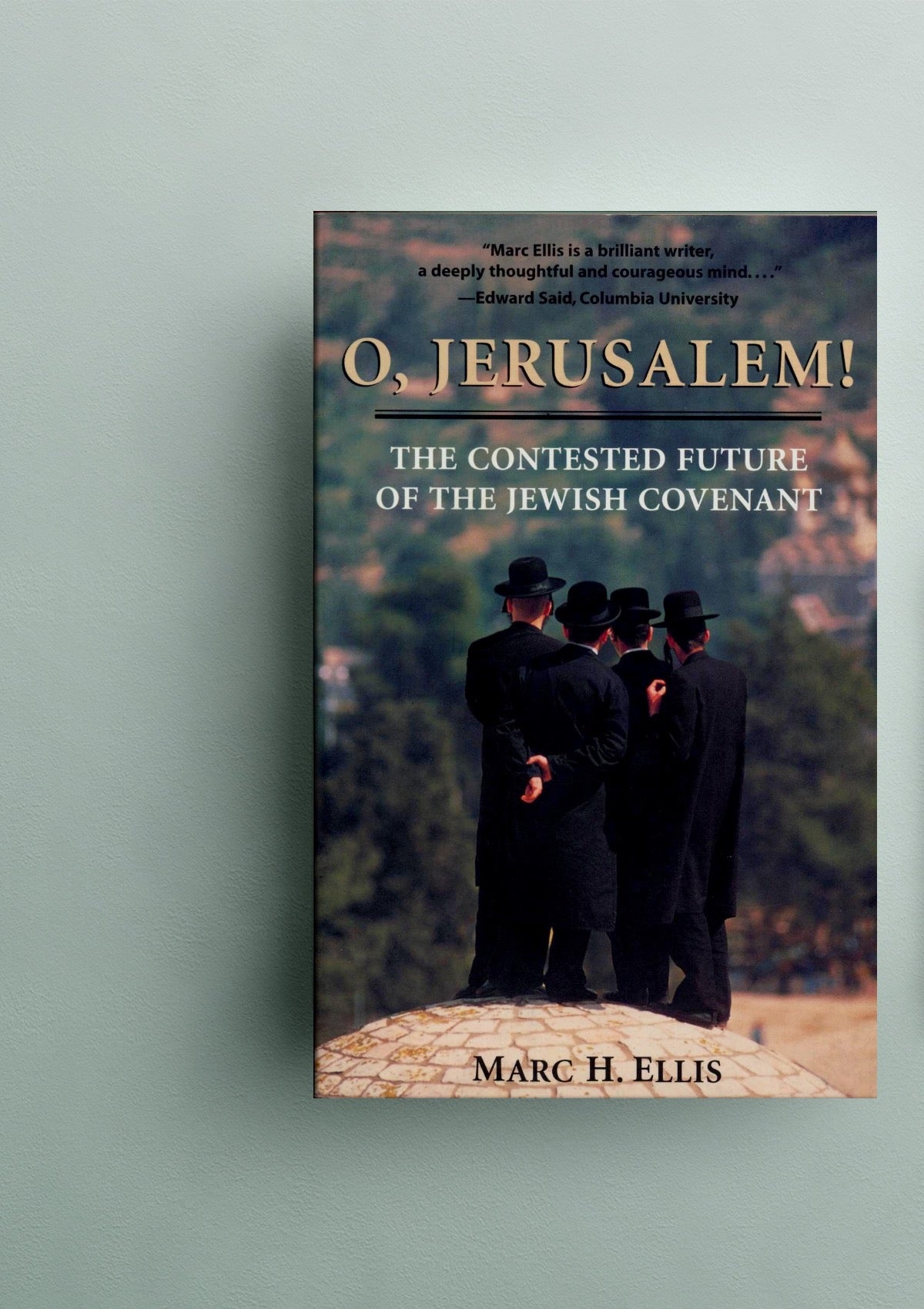 O, Jerusalem!
Sale price

€11.00
Regular price
Choose options