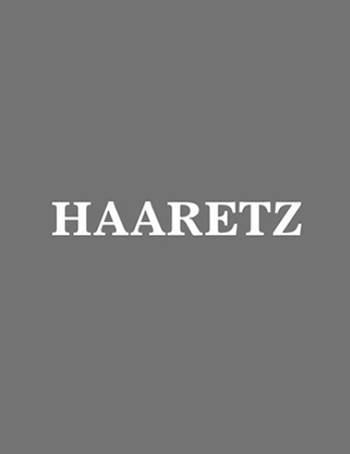 HAARETZ
The 'Queen of Palestine'
A 'non-meeting' in the Jordanian capital with the woman who owns and knows more about Palestinian dresses than anybody else, but is convinced there is no one left that even cares about them.
AMMAN - I'll call her the Queen of Palestine, the woman who flat-out refused an interview with me in August, and referred me instead to her book, in which she had already said everything she had to say about herself and her collection. The name of the book that she placed as a wall to keep me out (not out of fear of me personally, evidently, but rather to avoid coming off as a collaborator with Israel in these days of flared tempers surrounding the intended declaration at the United Nations of a Palestinian state) - well, the name of the book is "Threads of Identity: Preserving Palestinian Costume and Heritage." It came out a few months ago in English, published by Rimal Publications of Nicosia, Cyprus.
In this book - which is hardly her first, but which evinces an urgency to sum up her life's work, and also to have things be said forcefully - she presents the story of several Palestinian dresses in her large collection. She managed to interview the women who sewed and embroidered the dresses, as well as those who wore them, and went with them into exile. Amid the stories of these dresses she also brought the stories of her own dresses, and through them the story of her family, and her personal story, as one who was born in Nazareth during the days of the British Mandate, lived in Bethlehem, studied in Beirut and underwent all the tumults of a Palestinian of that generation in the hurly-burly of the 20th century, until she established her homeland in Jordan.
Another special thing about this book is the attention it pays to urban dresses. For the Queen of Palestine refuses to allow entrenchment of the stereotype that the Palestinian dress was worn only in villages, and in general, that Palestinians lived in villages and were not city dwellers. That is not the case: After all, her personal story shows that it is not.
Further testament of this is the personal story of the book's publisher, Nora Shawwa, a scion of the Gazan al-Shawwa family, members of which became mayors and held other important positions in Gaza City in days gone by. I met Shawwa on a previous visit to Amman, when I was invited to the launch of another book in which the Queen of Palestine, the one under discussion here, played a significant part. It was a book about Palestinian embroidery, written by Margarita Skinner, a Swiss national who worked for many years for a refugee relief agency throughout the Middle East, and initiated embroidery classes for women refugees, where she learned about the embroidery motifs characteristic of each of the areas in Palestine from which they came. Her book was a kind of dictionary of these motifs.
In writing the book Skinner was aided greatly by the knowledge, and the collection, of the Queen of Palestine, whom it seems time to introduce: Her name is Widad Kawar, and she owns the world's largest collection of embroidered garments from Palestine, along with all the clothing accessories and jewelry that were worn and made in Palestine.
Dispersed and divided
I dubbed her the Queen of Palestine after witnessing with my own eyes that no other person, neither in the Palestinian Authority nor in Hamas, has so many Palestinian subjects that obey her so diligently. These "subjects" may be made of fabric and threads, and do not move about, and they are suspended on hangers or folded in piles on shelves - but they have plenty of soul. And they do not die and cannot be killed by hunger and thirst or rockets, and they do not have to stand at checkpoints and present their identity cards because their identity is imprinted in their threads, precisely like the title of Kawar's book.
In any normal place in the world, a legendary collection like this one would find its way to a major museum. For example: Would it detract from the honor of the Jewish ethnography wing at the Israel Museum if a parallel, permanent wing were to be established alongside it for the ethnography of this place, the Land of Israel, which is none other than Palestine? After all, even within the State of Israel there have been few people, distinguished Jews, Israelis, who devoted and devote their lives to the collection of local Palestinian works of art. Ruth Dayan, for example. Or the late Ziva Amir, whose rich collection was exhibited at the Israel Museum, in the 1980s, in a show on Bethlehem embroidery. Where is it now?
Kawar's collection has been exhibited at the best museums in the world. Nevertheless, as the years have passed, she has grown despairing of the mercies of public institutions, and believes less and less that anyone has any real interest in this art, which eludes artistic definitions, and is a hairbreadth away from being completely dismissed.
So, a while ago she bought a house on the street near her home, in which she dreams of opening a museum for her collection. At the same time, however, she has qualms about who will run it once she has ceased to walk the face of the earth. After all, only a thin thread separates culture from barbarism, and in the case of this collection, that thin thread is as real as can be: Will there still be enough eyes in the world to look at a Palestinian dress and see it as a work of art and not a rag? And in what constitution of which country will it be possible to establish a clause stipulating that this heritage - the fruits of the labor of the women of this dispersed and divided people going back generations - must not be forgotten under any circumstances?
I understand her pain, through the wall she set before me in the form of this book, which was meant to erect a memorial and a monument to the anonymous art of the Palestinian garment. But I am not allowed to commiserate with this pain without appearing hypocritical, because I am considered to be among those on account of whom this art died, was embalmed and became a museum piece. And despite this, I threw a punch and knocked down the wall: I telephoned again, threatening to invade her home unless she acquiesced, the exiled queen in her ivory tower, which is made up of batteries of folded dresses, and let me peek into it, if only for a moment.
Until finally I saw her - I do not know who suddenly granted me the opportunity to see without being seen - sitting in the enormous basement of her house, which looks like a bunker, in one of its wings, which looks like the headquarters from which orders are dispatched to her kingdom's subjects. All four walls were covered in metal office shelving that held folded dresses. Up above, on the shelving unit at the front are dresses that originated in Syria. On the shelf below that, dresses from Iraq; and beneath that, from Jordan, and then come the legions of Palestinian dresses. And the four walls represent the four reaches of the lost land, Palestine. Dresses from the Negev, black, very long, very easy to identify. And dresses from the Galilee, sewn in a close-fitting cut. But only with the dresses from the mountain region - Ramallah, Bethlehem, Jerusalem - do we begin to hear the symphonic sounds of the concert for color, thread and needle, and an orchestra of stitches.
And like the question of who is greater, Mozart or Beethoven, so one may ask - without ever getting an answer - whether the embroidery of Jaffa and Beit Dagan has not outdone the embroidery from the mountain. For in the days of the "gold rush" - golden apples, that is (as oranges are called in Hebrew ), and the sought-after label Jaffa Oranges - there arose in the orange-growing region a Palestinian class that was wealthy enough to sustain a wide class of needle-artists, who would make the dresses in such a way as to be works of art that would remain forever like jewels handed down in the family. Kawar asked her trusted assistant, Ahmed Tarabin, to show the invisible guest one of these dresses, which are embroidered throughout in red on white linen (contrary to the British scholar of Palestinian art Shelagh Weir, who tried to find symbolic meanings in the colors, and claimed that the red symbolizes blood, and so forth, Kawar is much more realistic: Everything depended, in her opinion, on the availability of colors and threads).
Tarabin, whose family is from Be'er Sheva, manages the most beautiful store in Amman for local art wares, Al Aidi, and is a man of uncommon taste and understanding who counts among the patrons of his store Hollywood actors and the owner of the fashion house Hermes. He travels as far as Damascus and Yemen to buy merchandise, and is acquainted there with the last of the Jewish artists and merchants who hold the key to the most beautiful Islamic artifacts. And since he loves beauty, he is no less anxious about the fate of Kawar's collection. But this was no time for talk. He flung it out before him in the air - the spectacular dress - and for a moment it appeared to be walking around the room on its own, and that is how I photographed it, seeing and unseen, as it were.
Seeing and unseen, I heard from her that just the other day she received a visit from another collector of the remnants of the disappearing Palestinian culture. He is from a village near Hebron, and is trying to survive amid the hopelessness of gaining recognition for manual labor that creates beauty in the name of art. And I, who can see but remain invisible, ponder - while she searches for his phone number, in the hope that we will make contact sometime - the video scribbles and other empty vessels that call themselves works today, and take up museum space, while works that are by all accounts works, and that were drawn on cloth with the bloody fingers of artists who did not seek glory for themselves, have no roof and no country of their own.
"If you ever go to the Ramallah region," Kawar said to the invisible figure that was me, "perhaps you will stop at Kafr Abud. My mother came from that village. It was once a beautiful village. "My publisher is pressuring me to go to launch evenings to distribute the book. She wanted me to organize an evening like that in Ramallah. I refused. I don't know why. I don't have the strength. I don't feel like it. I know that nobody cares. I know that the book hasn't sold and has not met the expectations there were for it."
As one who sees and is unseen, I am prevented from replying. I can only look for a while longer at a rare scarf, embroidered throughout, from the 1930s, that Ahmed Tarabin had been asked to show me. He holds the scarf in his arms like a baby, protecting it from the bright light that might fall on it from the small aperture. That baby was once Palestine.

Review by Benny Ziffer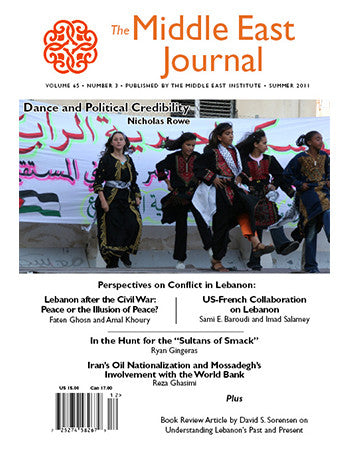 Jerusalemites
Jerusalemites Love for Jerusalem and devotion to the cause of justice and the human rights of the Palestinians are dominant features of this au­tobiography written by a distinguished man born in t...
Read more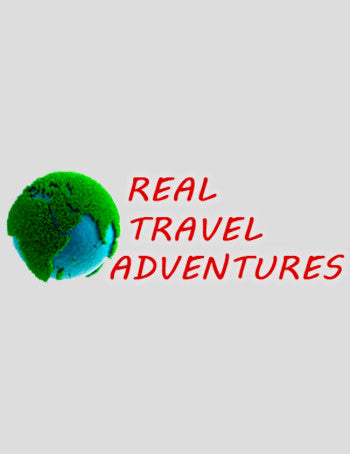 Threads of Identity
Threads of Identity by Widad Kamel Kawar is a most fascinating compendium of the heritage of Palestine through costumes and fabrics. The author is one of the foremost authorities on the subject and...
Read more