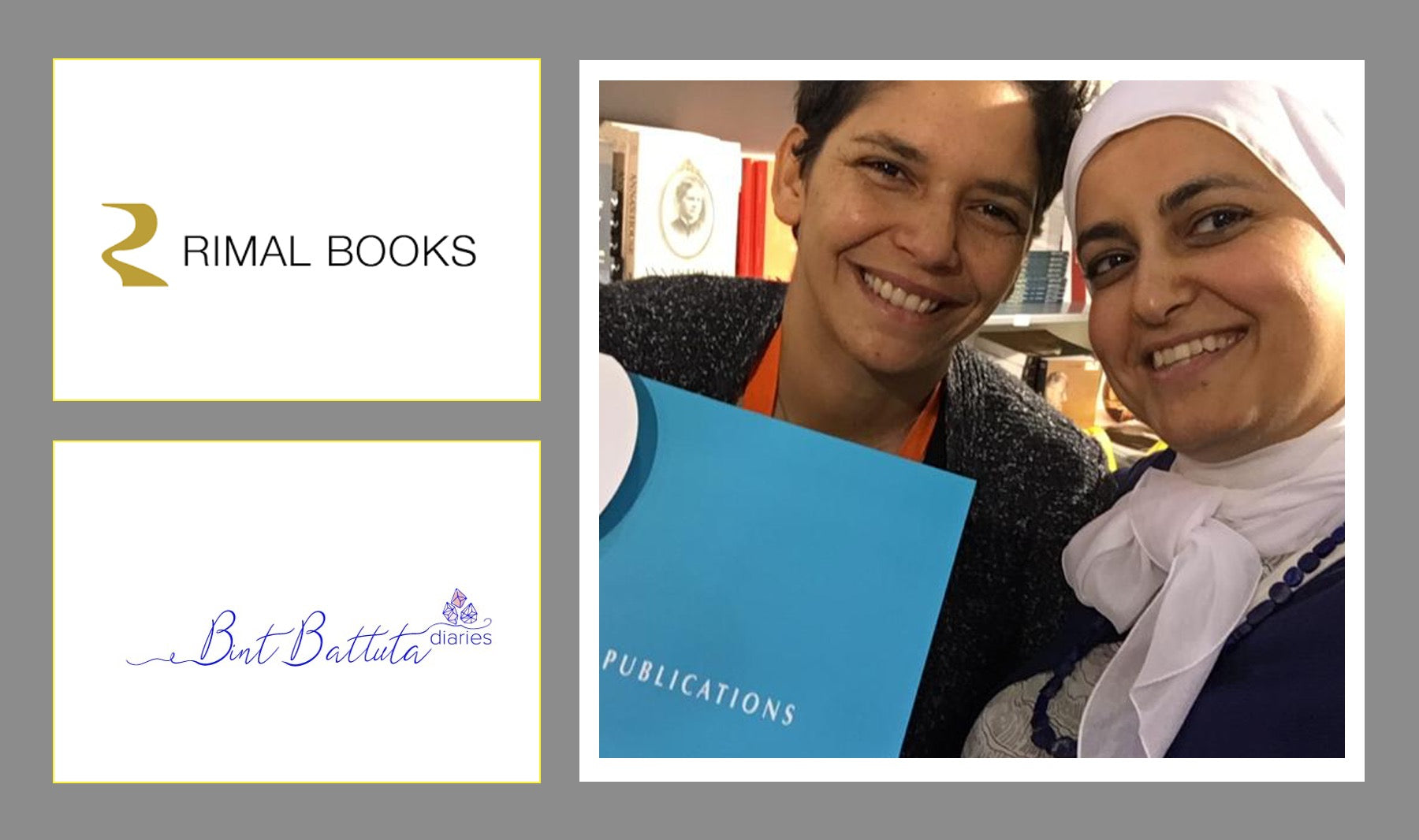 Bint Battuta Diaries
Interview with Falak Shawwa – Rimal Books
In 1993, Rimal was the first independent publishing company to be established in Cyprus. Founder Nora Shawwa, a veteran in the publishing and communications world, had an abiding passion for books throughout her life. She started this company essentially with an emphasis on children's books and the hope to encourage young readers in the Arab world, an initiative that she still is very much focused on. But, that evolved over the years as they continued to define their philosophy at Rimal: To continue to make their mark through books that are inspired by 
individuality and fueled by the need to build bridges between cultures.
1. What books have been published by Rimal?
Among our first illustrated children's books, Rimal published the first comprehensive full-colour illustrated Arabic/Arabic dictionary for children in the elementary and intermediate levels, an achievement hailed in educational circles across the Middle East region.
We also re-introduced young readers to the works of the great storyteller Najwa Kawar Farah and her personal collection of Palestinian fables - Tales Beyond Time, Folktales from Palestine and the most recent beautifully produced collection Grandmothers' Tales. We published the fables in both the English and Arabic languages. Spot and the Little Boy is another favourite. It is a story based on a real boy who, the author, Rym Ghazal, met during her humanitarian efforts. It's a touching tale about a neglected refugee child and how a little kitten changed his life.
A Rimal readers' favourite is called Toulou and the Cats of Paphos, where they learn lessons from animals. It is akin to Animal Farm, but set on the island of Cyprus and Rimal published Geoff Unsworth's Orwellian style tale of cats, rats, snakes and sea turtles. This book is suitable for both children and adults alike and was later transformed to the stage as a play.
Our latest, and possibly most uniquely produced book is called Nuwwara by Mimosa Al-Arawi and Mayda Freije Makdessi with its Arabic universal poetic symbols – it is simple yet magical.
The Rimal family love our children's collection, and at the same time we are privileged to have worked with a variety of prominent authors including Widad Kamel Kawar on Threads of Identity. Her book is a record of the 50 years she spent researching, collecting and preserving part of the heritage of Palestine. This endeavour evolved into the Widad Kawar Collection, the largest, to date, of Palestinian traditional dress and accessories, comprising more than 3,000 items.
Margarita Skinner's Palestinian Embroidery Motifs is unlike previously published books on Palestinian embroidery. It is the first to document all the different motifs – over 200 – by origin and names used on the old dresses. We also published her most recent book, The Journeys of Motifs: From Orient to Occident, that was launched in Amman, Jordan.  
Our evolution over the past two and a half decades from publishing children books to embracing Middle Easter culture, art and history is an impressive one and in 1995 we expanded our horizons into the Middle Eastern history genre. We partnered up with London-based Melisende Publishing, where we co-published several books over a decade, starting with a highly successful historical and architectural guide to Syria.
We later began working with Gerald Butt, an award-winning BBC correspondent, on several books including, Life at the Crossroads, the first book published to reveal the rich history of Gaza. Continuously inhabited for more than 3,000 years at a key strategic crossroads of the region, Gaza has witnessed the rise and fall of dozens of kingdoms and dynasties. His second book with Rimal was History in the Arab Skies, it explores the close relationship between the Middle East and flying from the earliest days of flight and analyses of the decisive impact it had on the political complexion of the region.
We also enjoyed sharing Samia Khoury's life story in Reflections from Palestine, a personal journey of hope; and Ahmed Masoud's wild imagination through his novel, Vanished. We are proud to say that both books were shortlisted for the MEMO Palestine Book Awards in the UK.
People's Museum was a fascinating project that we worked on with The Danish Arts Council. Every item in the collection was given to the museum by the citizens of Birzeit, and all the different stories in the book are transcribed into English and Arabic.
Niki Marangou was a good family friend and celebrated Cypriot author, poet and artist. We were fortunate to work with Niki prior to her passing in 2013 on her last book. We published and launched the book in her memory. The Sea is a simple yet beautiful book comprised of poetic text accompanied by exquisite images by Mexican photographer Selma Ancira. The book was published in Greek and English.
Renowned Iraqi architect, Maath Alousi, published his first book with us, called Nostos: Tale of a Street in Baghdad and the late Sherine Ben-Halim Jafar's Under the Copper Covers is a wonderful culinary journey of a Libyan woman in search of her identity. It won the Gourmand Book Award (2017) for Best Arab Cuisine.
We also worked closely with the bold Norwegian journalist, Odd Karsten Tveit, on his critically acclaimed books Anna's House, the riveting story behind the American Colony in Jerusalem; and Goodbye Lebanon, where he deals with a series of dramatic periods in Lebanon's recent history and weaves them together.
Living in Cyprus gave us the opportunity to collaborate with various local authors. We published Historic Nicosia, the first comprehensive and scholarly history of the capital of Cyprus - from the earliest times until the island's independence in 1960. Shirley Kay's Olives & Lemons, gives the reader insight into the heart of Cyprus traditions and village life. We are also proud to have published the island's first travel book, Cyprus: An Island Apart, based on a three-year personal journey of author Seamus MacHugh throughout the country. The author shared his experiences through adventure, humor and discovery of different parts of Cyprus.
Although poetry is not within our main publishing stream, we could not resist producing a most exquisite little book by the celebrated Lebanese artist and poet Afaf Zurayk. Her book of poems, Lovesong, is interspersed with drawings and paintings that are dreamy and ethereal in appearance, harmonizing with the theme of the collection. The book is an exquisite celebration of one of the deepest and strongest of human emotions - love. Lovesong was the recipient of the Beirut Art Book Fair Awrad (BABF).  
Last, but certainly not least - we are honored to be the exclusive publishers of Ghassan Kanafani's entire collection of works. This project took nearly five years to re-publish. Although his works have already been published and re-published over the decades by many entities and in various languages, unfortunately, between piracy and lack of control the content of his books were distorted throughout the years. Our publisher, Nora Shawwa, took on the challenge of republishing Kanafani's works. She spearheaded the initiative of reinstating the integrity of his works, and handing the Arab reader a quality book that both they and the iconic author deserve. She began by going back to his original writings. With the help of the Kanafani family, Rimal gained access to Ghassan's original handwritten works. We digitized them all, then had each page typeset and proofed. We then had their team of editors comb through the content, maintaining the integrity of the text to the original as much as possible. This was an extensive project where our publisher and team worked long into the weekends and late nights for nearly four years. They then decided to base the entire concept of the book covers of the collection as a single and uniform series by using a single piece of artwork. It was hand-drawn by Ghassan Kanafani himself, keeping both the content and covers completely true to the author and his legacy. After publishing our Rimal edition of the Ghassan Kanafani complete works, we then created a collector's edition - all 17 books cased into a beautiful box set using the same original Kanafani artwork. We feel privileged to be able to contribute to the world of Arabic literature, by elevating the quality at which books in the Arab world are presented to its readers.   
2. Where did it all start?
Over the past 25 years, we have celebrated our great passion for our Middle Eastern heritage, language and culture through our books. But we always remember our humble beginnings. Our journey began with modest stories of beautiful butterflies, exciting road trips and gracious sun princesses. Rimal published its first three illustrated children books in Arabic: Lujain the Butterfly, Rihlatuna (Round Trip), Princess Shams el Shumous. Our first book sale month totaled US $147.00, and thankfully we have been growing ever since. Our mission has been challenging, yet consistent, where we continued to explore the rich heritage and stories in our region, and found ways to bridge them to readers around the world. We are proud of learning from our peers in the publishing world, but most importantly from reader and customers, so that the Rimal name has become synonymous with being part of the forefront of our industry by conveying Middle Eastern culture though carefully crafted books.
There was no strategy behind establishing our publishing company in Cyprus at the time. Our family moved temporarily to Cyprus after the Kuwait invasion in 1990, and our parents decided to stay in order for us to continue our education there. Nora Shawwa established the company while we were still in school and we have taken it one day at a time since.
Our intentions of stirring the curiosity of the average Arab readers and for the 'westerner' to learn more about our region, have not changed. Building the bridges between the cultures and enlightening the rest of the world to the deeply rich history, culture and traditions of the Middle East has always been the main objective.
Within just a few years after establishing the company, publisher - Nora Shawwa - and Rimal became and continue to be sought after by writers, artists, illustrators and poets, who believe in our mission and need to be represented with the immaculate quality that we are dedicated for. Each book published is offered the same thorough, painstaking and devoted attention it seeks. This we believe is the true trademark of Rimal and the undercurrent that maintains our growth into becoming the distinguished publishing company we are today.
Our current focus is on education and encouraging reading among children. We are in the process of reintroducing our comprehensive Arabic/Arabic illustrated dictionary for children, "Manhal Rimal" (The Rimal Dictionary), that is extremely user-friendly and remains to be unparalleled in the market. We plan to distribute the dictionary to schools, libraries and bookshops across the region.
5. What are some of the challenges and highlights of our journey in publishing?
Piracy, piracy, piracy!
Like any other business, we have a variety of day-to-day challenges. Like any other industry, we have associates and competitors. But nothing can fracture the moral of a small or medium publishing house, as seeing the authors' works and all of our hard efforts and investment copied and sold on the sidewalks of the Arab world. We have encountered several pirated copies of our books, which are literally photocopies of our books – reproduced in the poorest of qualities – yet it holds our name on the cover and credit page. We cannot fault the customers who sometimes unknowingly end up purchasing these pirated copies, since we have discovered that many have been sold at full price at certain bookshops. It is the reader that ends up with a subpar reproduction of what was meant to be a book of carefully selected paper, impeccable cover quality and special production treatments to ensure that when the reader holds our books – our original books – they are experiencing the true feel intended for that publication. Reading should be an experience enjoyed by many of your senses. And it is that experience that we feel some of our readers in some corners of the Middle East are being robbed of the opportunity to enjoy.
We are making every effort to legally pursue the individuals and companies behind the piracy of our titles. We will continue to fight piracy.
6. Any changes or evolution in the work focus? Lessons learned.
The technology of e-books has been developing and refining its platforms for some years now. We have been collaborating through various partnerships to offer some of our titles in digital format.
In addition to our Giving Back initiative, where we have collaborated with and supported various organizations including: Worldreader - Read2Kids (San Francisco), Edward Said Library, Friends Of Cancer Patients (UAE), The Palestine Writing Workshop (Palestine), St Ann's Hospital - Child Development Centre (London), Children's Cancer Center (Lebanon), Middle East Children's Alliance (USA), Ghassan Kanafani Cultural Foundation (Denmark), Cycling4Gaza (UK), Médecins du Monde (France), and others; we are also working on our Sustainability initiative, where we continue to publish quality books while maintaining Rimal's standards of social and environmental responsibility. Our goal is to help preserve the environment, and one of our processes includes ensuring that the paper gracing our books is produced and acquired through responsible sources.
7. What is your involvement? and your sister's? How do you feel about it?
Rimal is a small, family-run publishing company, but our network is quite large. My sister and I have taken over the running of the company day-to-day activities a few years ago with a small support staff. My brother is our creative director and navigates the projects with the designers, illustrators and production. We collaborate with a network of editors, translators, illustrators, printers, distributors and agents in North America, Europe, Asia and across the Middle East.
I believe that Rimal offers a platform for writers, illustrators and artists who put their trust in our mission and recognize the quality to which we are committed.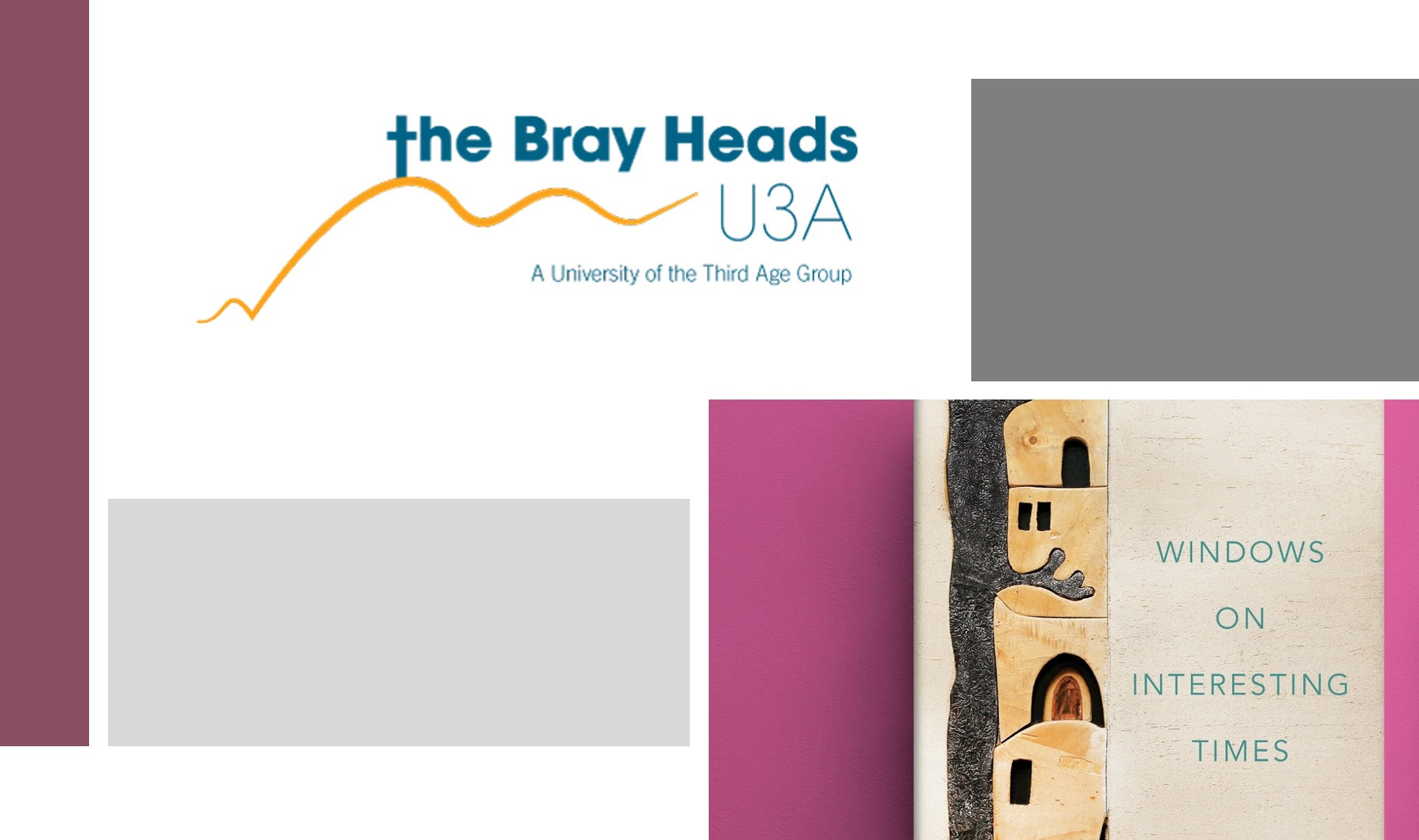 Windows on Interesting Times
Michael Jansen on 50+ Years in the Turbulent Middle East In her talk to The Bray Heads Group and the lively discussion which followed it on 25 October, Michael Jansen drew on her experiences livin...
Read more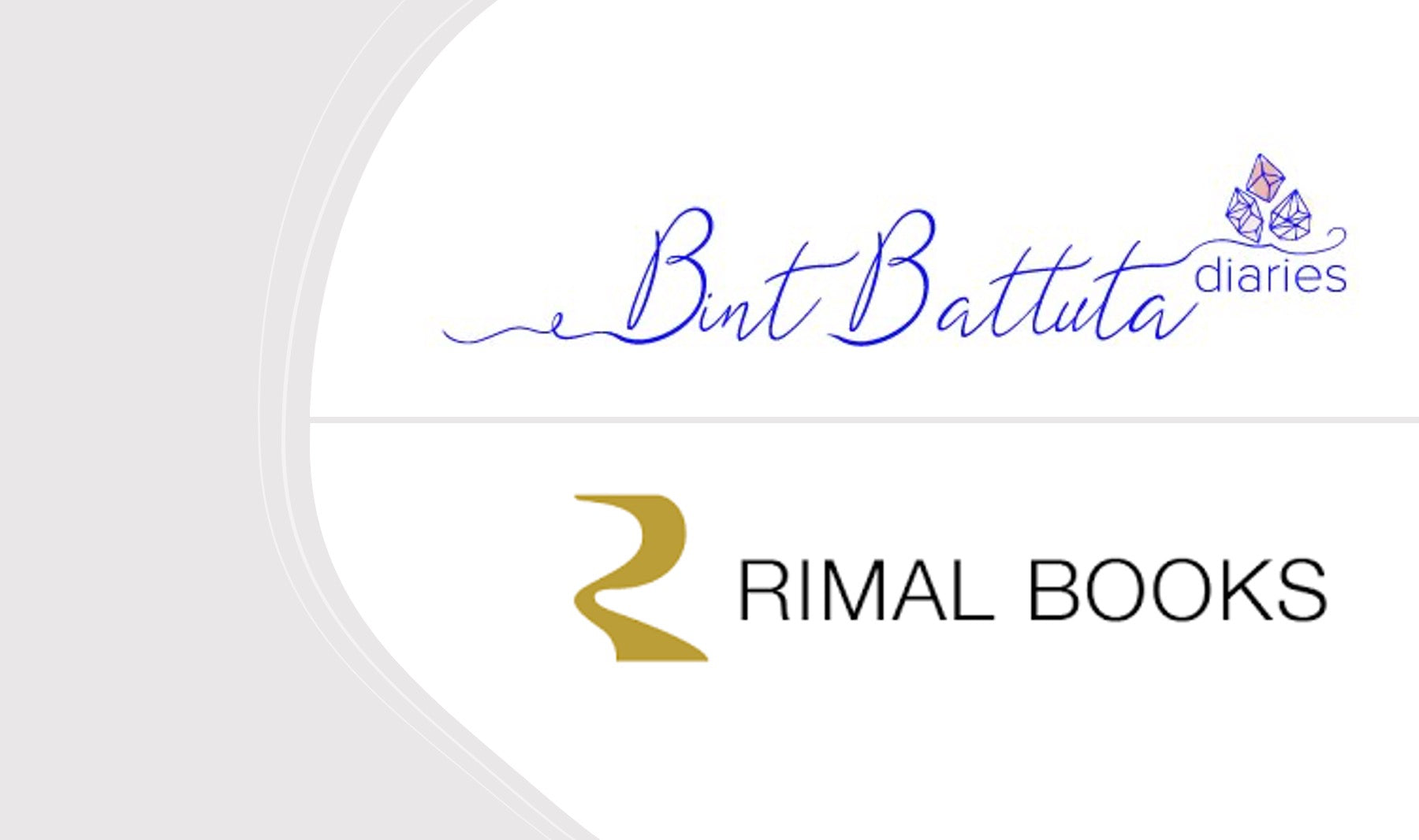 Rimal
  Rimal- A promise of a better world one book at a time This post is about a gem of a publishing house called Rimal. I found it in one of my favorite events in the United Arab Emirates, the Sharjah...
Read more