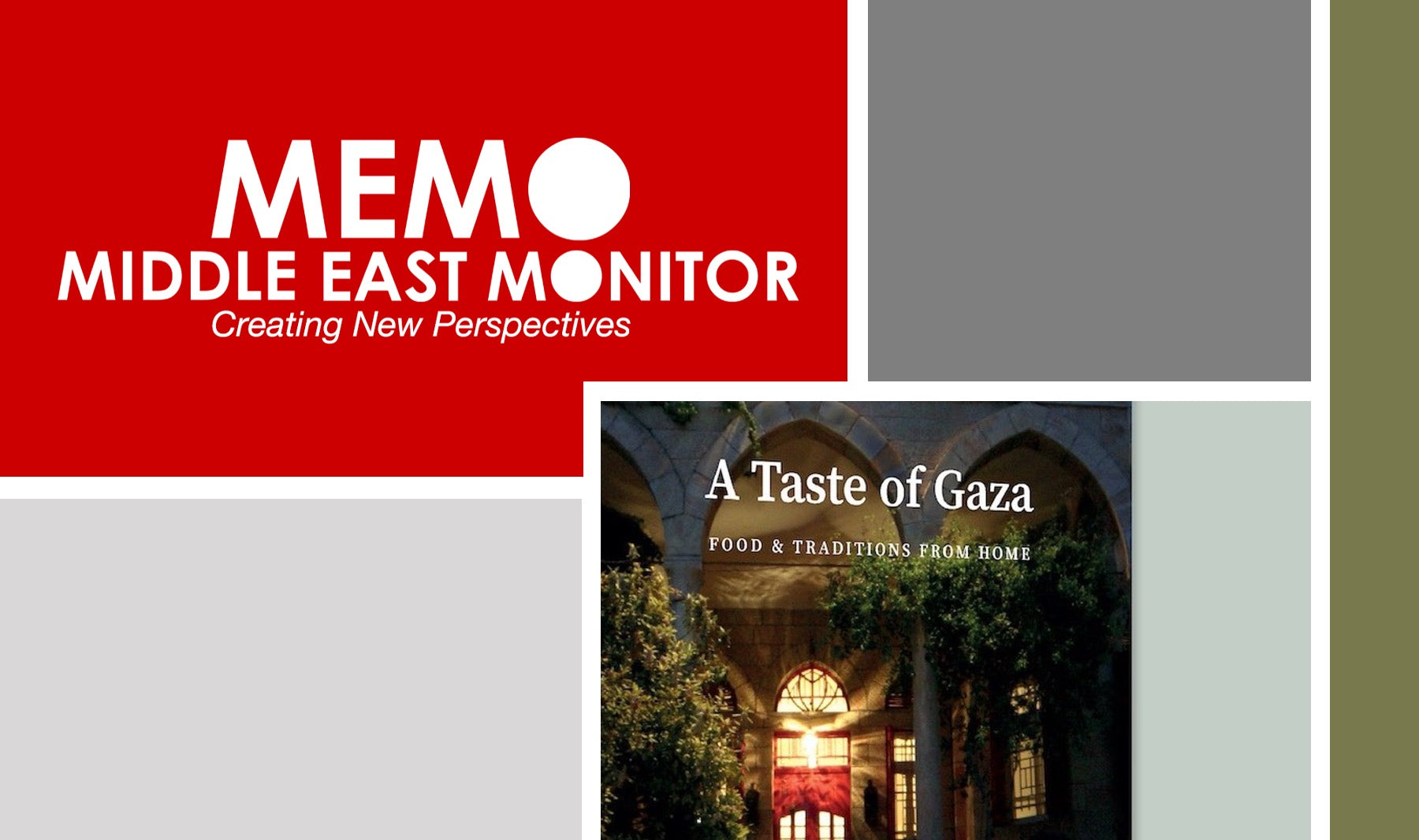 MEMO Review
Growing up, taking a zeit and za'atar sandwich to school for lunch was not cool, nor was my humous and falafel sandwich. The delicious food my grandmothers, mother and aunts made wasn't something I'd see on television, restaurant menus, or cookbooks. I never thought there'd be a time when bookstores are filled with Palestinian cookbooks and when our food would be trendy and things like za'atar and humous would become pantry staples for many. 
One of the newest Palestinian cookbooks out now is A Taste of Gaza by Gazan cook Lima Shawa. She describes her book as food and traditions from home, and it is like an invitation into her home, family and Gaza. The first 60 pages of the book are dedicated to talking about the different traditions, occasions and seasons celebrated in Gaza. She not only tells us about them, but it has a highly personal aspect to it, because she is telling us her memories and stories. Shawa walks us through weddings, Ramadan, the Hijri New Year, Christmas, Easter, and many more occasions and how they are celebrated in Gaza. I particularly enjoyed how she includes the traditional songs sung at weddings and Ramadan. This part of her book is important nowadays, at a time when Palestinian food and tradition must be documented for fear of it being lost. I also appreciated how she highlighted the social aspect of her upbringing and how Palestinians from every religion lived in peace and harmony, respecting one another and celebrating together. 
Although some may find it strange to focus on the food of just one city, the different cities across Palestine do have quite different dishes and dishes unique to that particular area. There are of course dishes that are staples and made everywhere in Palestine, but even those differ from one area to the other, and even from one home to the next. I am always curious to see how the same dish is made many different ways by different families. As for Gaza, it is known to have quite a robust cuisine. Shawa tells us she was visited by a dietician from Jerusalem who was comparing the variety of food in Gaza to the West Bank, and the dietician found that Gaza had more variety as it includes seafood, chillies and different vegetarian dishes that were not common in the West Bank. 
Going through Shawa's book, I found a lovely diversity of recipes, from familiar basics to the more Gaza-specific dishes, as well as some I hadn't really seen in Palestinian cookbooks before. She has a great section dedicated to vegetarian dishes, and I believe this part is truly unique with dishes like hindebeh (chicory), Hamassees (wild sorrel), Khobbaizah (Malva), and Fattet Gare' (pumpkin with bread). 
For this review, I chose three recipes to try: Shourabet Bandorah (Tomato Soup), Fattah (Lamb and Rice), and Burbarah (Wheat Pudding). The soup is something familiar to me, as my grandmother would make a very similar soup with rice and meatballs, but it wasn't tomato-based and that intrigued me. I love how Shawa uses fresh tomatoes blended into a sauce and the rice cooks in the sauce, absorbing the delicious tanginess of the tomatoes. It was a nice change, and I will definitely be switching up this soup, sometimes making it my grandma's way and Shawa's way other times. I went for Fattah because it is a Gazan staple. Many Middle Eastern countries make some version of Fattah, but this way is uniquely Gaza's, and this recipe did not disappoint. I would say it was the easiest to follow with the clearest instructions, and the dish hit all the right notes. The fattiness from the lamb chunks, tanginess and spiciness from the lemon sauce, and the added crunch from the nuts to contrast the soft bread and rice. This dish is definitely a winner! I ended on a sweet note with Burbarah for dessert. This was the recipe I haven't seen in many cookbooks, and I feel not many people are familiar with. I have had Burbarah before, but always cooked in milk. I was interested to see it cooked in water and sugar, almost like a simple syrup, and the soaking of the nuts was a nice tip, as the nuts weren't too crunchy with the chewy wheat and plump raisins. I would say that I would use less sugar than called for in the recipe, but this is up to personal taste. I could also say the same for the other recipes and for most cookbooks in general, salt and spice levels are usually a matter of personal taste, so I would also season to your own taste rather than what the recipe calls for. 
All in all, this book is an invaluable record of Palestinian history and tradition and something we need to see more of in order to preserve the Palestinian identity and culture and claim it as our own. Through A Taste of Gaza, Lima Shawa welcomed us into her home and family and allowed us to experience her memories and live them with her.
A Taste of Gaza
Before Israel's 1948 war of establishment, Gaza was a gateway to the Levant for both armies and civilians travelling northwards from Egypt and a crossroads for those turning eastwards toward the Ar...
Read more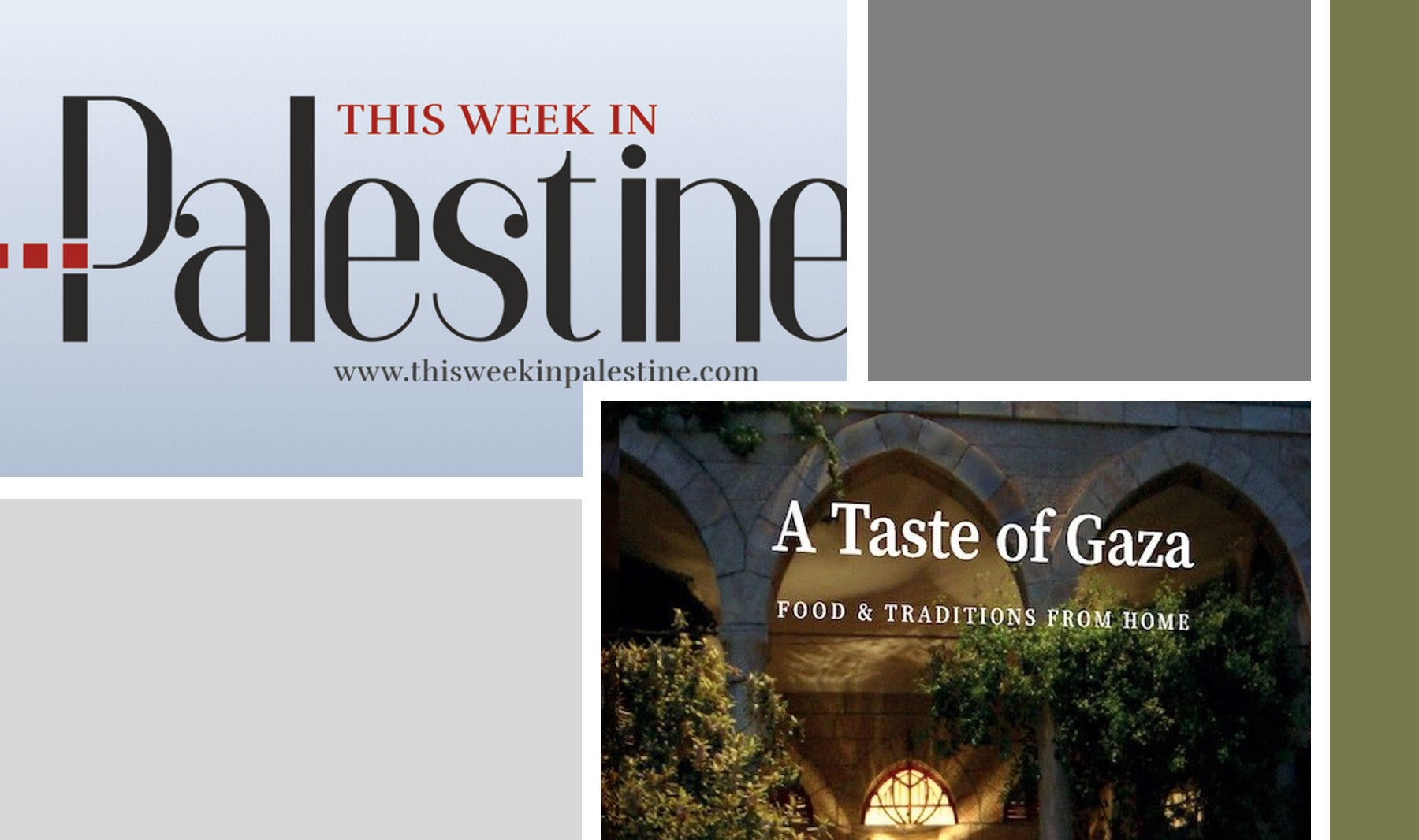 A Taste of Gaza
Lima Shawa cites recipes for Gaza specialties as well as for dishes cooked and consumed by Palestinians outside Gaza and Arabs elsewhere. She describes Gaza through its weddings, Ramadan observance...
Read more