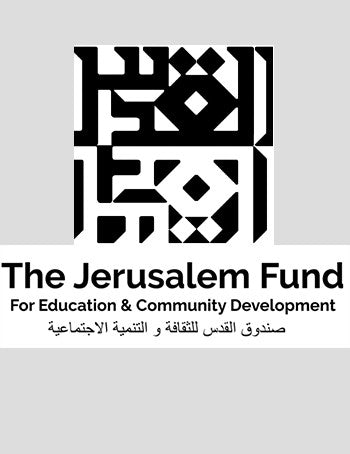 JERUSAELM FUND
Threads of Identity
One of the leading authorities on Palestinian costume, Widad Kamel Kawar takes a unique approach to the topic in her latest book, Threads of Identity. While this handsomely-illustrated, 449-page volume offers a beautifully photographed compendium of rarely seen examples of Palestinian garments and jewelry, Kawar's interviews with the women who made them elevates this book into a valuable history of Palestine as seen by those who lived it.
Born in the Nablus area of the West Bank, Kawar studied in Jerusalem and Ramallah, and later attended university in Beirut. Upon her marriage, she moved to Amman, Jordan, and began to systematize a collection of textiles and jewelry begun while she was still in college. Upon returning to Bethlehem in 1950, witnessing the drastic changes taking place after the Israeli occupation compelled her to start collecting traditional costumes as a way of "preserving the world as I knew it." Today the Widad Kawar Collection comprises more than 3,000 examples of traditional Palestinian, Jordanian and Arab dress and accessories. Illustrated with part of this collection, the book details with some precision the traditional embroidery styles, but its purpose is less to be a scholarly compilation of textile design, than to link those designs to the history of Palestine. 
Kawar realized early on that the heritage represented by Palestinian embroidery was fast being erased in the face of war and political change, so she strove to find the stories of the women whose endurance, creativity and changing roles reflected these alterations. More than 25 people offer first person accounts of their lives. In these vignettes, the political, economic and cultural history of Palestine is revealed. For example, she links the lavish embroidery of marriage textiles in Jaffa to the prosperity of Jaffa occasioned by the Ottoman Land Law of 1858, which gave cultivators of land title to it, thus encouraging orange growers to prosper and consequently be generous in their marriage settlements of textiles and jewelry.
Each chapter starts with a very short history of the major town and principal villages, including Ramallah, Jericho, Hebron, Bethlehem, Jerusalem, Jaffa, Ramla and Lydda, Galilee, Nablus and Gaza. Later chapters include the Bedouin of southern Palestine and conclude with the changing styles born of camp life and resistance.
The women's narratives offer personal vignettes that devolve into the historical. Habiba of Bethlehem was one of the last women to wear the costly and elaborate Malak dress, embroidered in floral or geometric couching stitches outlined in gold cording on Syrian silk. In 1914, when she was barely 15, her family rushed her into marriage with her distant cousin Salim, to protect him from conscription into the Ottoman army. This story of her trousseau evolves into an economic history of Bethlehem, detailing the rise of the city as a fashion center, with the opening of the Najib Naser factory, whose 400 employees provided fabric for all of Palestine, until 1948.
Hasna of Isdud remembered people putting white sheets over the doors of their houses, but being expelled by Israeli soldiers nonetheless. Escaping to live in schoolhouses in Faluja, they were again forced out, beaten and driven towards Hebron, her father-in-law dying on the way. From 1949 to 1955 they lived on rations from UNRWA, until she was able to get work embroidering. But in 1967, the camp was bombed, and fleeing the napalm in the direction of Jericho, they walked until they reached the Baqa'a refugee camp in Jordan. "My favorite pastime these days is...telling...my grandchildren...stories about Isdud...and our homeland. I often take out my old dress and allow my granddaughters to wear it...the costumes I have carried with me all my life." 
In each woman's story the sad destruction of lively, independent, economically sound villages by the invasions by the Israeli army in 1948 is detailed. As they mourn for their lost homes and lives, they turn to their dresses as living memories of that lost time. And in many cases, their ability to embroider, adapted from creating a trousseau to making cushion covers for UN charities, is the only thing keeping their families from starvation in the refugee camps.
The last chapters offer an important and oft neglected coda to the story of Palestinian dress—the effect of the camps and the spirit of resistance upon the designs. Responding to the wars and deprivations subsequent to their diaspora, women are now producing an entirely new style of garment, incorporating symbols of Palestinian national identity, and merging designs from the many village traditions that they are exposed to in the camps. Individuals and organizations such as SAMED have opened embroidery workshops and marketed the products to provide both an economic base and a repository of Palestinian heritage. Most marked in this regard is the Intifada dress, embroidered with the colors of the Palestinian flag, olive branches, maps and inscriptions of "we shall return," in direct defiance of Israeli bans on public displays of these colors.
Threads of Identity makes an important point in demonstrating that "the domestic arts" play a vital role in the history and culture of a people, and often provide the only surviving link to that culture.
Dagmar Painter is the Gallery Curator at The Jerusalem Fund. This book review may be used without permission but with proper attribution to the Center. 
Each month, we conduct a review of a recent book that deals with issues relating to Palestine and/or the Israel/Palestine conflict. Books that are chosen for review can be academic or non-academic, historical or fictional. Next month we will be reviewing Boycott, Divestment, Sanctions: The Global Struggle for Palestinian Rights by Omar Barghouti. If you would like to suggest a book for review, please contact the Palestine Center.
Palestine Center Book Review No. 14 (12 April 2011)
Review by Dagmar Painter, Gallery Curator at The Jerusalem Fund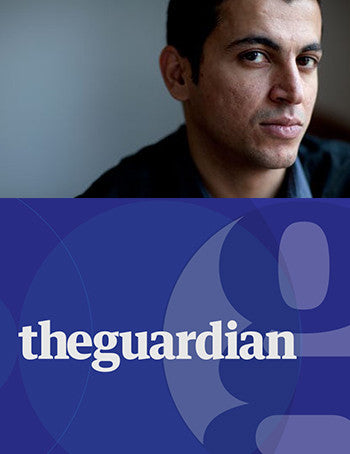 Vanished
Ahmed Masoud: Was I switched at birth?   After Ahmed Masoud was born in Gaza, the hospital was bombed. His father rushed to the special care unit – but did he take home the right baby? I had a very...
Read more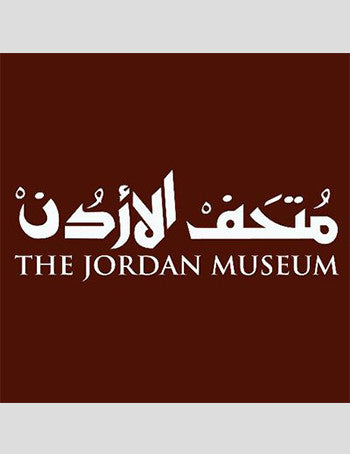 Threads of Identity
Book Acknowledgement Mrs. Widad Kamel Kawar is a member on the Board of Trustees of the Jordan Museum. Her continuous efforts and support towards the Museum are extremely valued and appreciated. We...
Read more