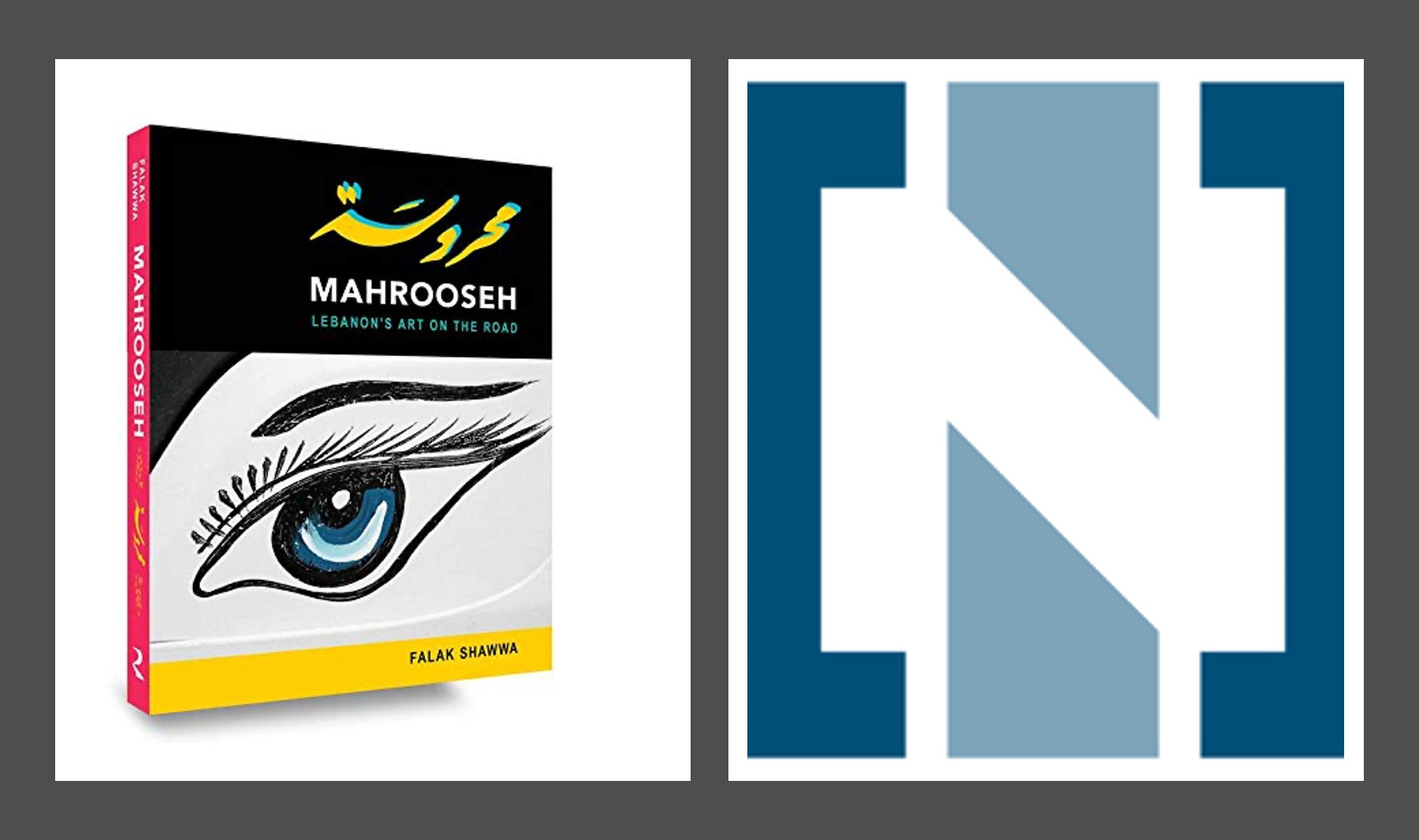 THE NATIONAL
On a journey to track down the artist responsible for Lebanon's truck art
Photographer Falak Shawwa spent four years documenting the designs painted on vehicles all over the country. She tells us how she tracked down the artist responsible
One afternoon a few years ago, Falak Shawwa found herself stuck in traffic in Beirut. No surprises there. The city is often congested with vehicles, all seemingly trying to go the same way, drivers tooting their horns in frustration. As Shawwa waited, drumming her fingers on the steering wheel, she spotted something she hadn't noticed before. The Arabic word "mahrooseh", or "protected", had been hand-painted on the back of a truck. The calligraphy was striking – a fluid flourish of lettering – and Shawwa immediately began to look for other examples. "I was fascinated and started taking photographs," she says.
So began a four-year obsession that took Shawwa on a 61,000-kilometre journey around Lebanon, from Sidon and Tyre in the south, to Hermel and Qoubaiyat in the north. "It was great, a beautiful adventure," she says.
It resulted in Mahrooseh: Lebanon's Art on the Road, a collection of stunning images celebrating the brightly coloured calligraphy and intricate designs, often the evil eye or cedar tree of the Lebanese flag, that adorn many of the trucks in the country.
The truck drivers decorate their vehicles in this way as a form of protection. They are on the road all day, every day, and this comes with inevitable risks. "May God protect her and all within," reads one message. "Don't live heartbroken over life, for sustenance is from God," says another. Some are more poetic: "A flower adorns the vase and you adorn the world." Others are simply quite funny: "Beautiful one, better marry one in debt rather than a truck driver."
The drivers take great pride in the designs they choose for their trucks. "I met one man who has been driving his truck for 30 years and never changed it," says Shawwa, a professional photographer who has worked for Reuters and Agence France-Presse. "The truck takes them everywhere, so they really look after it. It is like their baby."
Learning about the people too
It is not quite clear when these designs started to appear in Lebanon – Shawwa says she has seen similar work in Jordan and Egypt – but one driver interviewed for the book tells Shawwa that he couldn't remember seeing any art on trucks before 1977 and that it "took off" in the 1980s. "I believe the law prohibited having more than two colours per vehicle," he says. "Nowadays they are so colourful, they are painted like Easter eggs."
To capture the designs from every angle, Shawwa enlisted the help of a taxi driver called Husam, whom she had met while training as a photographer and photo editor at Thomson Reuters in Beirut. Husam drove her around Lebanon, while she photographed the trucks on the road. They made a good team. One of them would spot a truck they hadn't seen before and the pair would set off in hot pursuit.
"I would be hanging out of the window and I'd be like, 'Go back a bit, a bit to the front.' We worked well together; often Husam would see a truck before me because I'd be enjoying the drive through a village," she says.
Speaking to Shawwa, who was born in Kuwait but moved to Lebanon to study at the American University of Beirut, it quickly becomes clear that this project was not only about the truck art but also the people she encountered along the way.
She recalls one afternoon when she was taking a picture of a truck parked next to a building. All of a sudden there was a shout from a man on a balcony above, demanding to know what she was up to. "I said, 'Sorry, do you mind if I take some pictures?' He insisted we come up for coffee," says Shawwa. "We had coffee and desserts and met the whole family."
Other drivers wanted their photographs taken, too. "I was like, 'I'm documenting your truck for the beauty of what you've done to it,'" says Shawwa with a laugh.
Finding the artist responsible for the artwork
One mystery remained, though: who was the artist – or artists – responsible for the work? Shawwa had noticed the trucks were mostly signed "Younis" or "Ali" but had no further clues. The photograpger asked around and eventually tracked down the workshop in Beirut of a man called Younis, who told Shawwa he had already completed 1,500 trucks that year. She had found her man.
Shawwa returned to Younis's workshop soon after to watch him paint a truck, a process which usually takes about half an hour. "The way he interacts with the truck drivers is amazing," says Shawwa. "They are all so happy at that moment because they're picking the words and Younis is saying, 'Do you want the cedar tree here?' And they say, 'Do whatever you want.' There is this trust between the calligrapher and the truck drivers, which is amazing."
In the book, Younis tells Shawwa that he started drawing when he was six or seven years old. After taking art and calligraphy classes at school, he began copying what he saw on the side of trucks, "until I perfected it". He briefly painted calligraphy on billboards before opening his workshop a decade ago. "I'm grateful for having my work spread all over Lebanon," he says. "I feel very happy and content when I am working with the brush.
"Some people do use the computer, but I use the brush. The computer cannot draw calligraphy on trucks. Calligraphy by computers is too structured. I draw inside the writings and make the art more ornamental."
Before leaving his workshop, Shawwa asked Younis if he had come across the other truck artist, Ali. "He started laughing and said, 'It's me!'" says Shawwa.
Younis explained that the work signed "Ali" predated his workshop. "When I first started drawing on trucks on location, I would sign my first name, which is Ali, and when I opened my shop, which is called Younis, I started signing under that," he tells Shawwa in the book.
She couldn't believe it. "I'd been asking about two different people all over Lebanon," she says.
Putting it all together
After years of hurtling around Lebanon with Husam, Shawwa eventually decided it was time to do something with the many thousands of photographs she had taken. She moved to Dubai to pull a book together. But one day she received a phone call from Husam, who told her that the truck drivers in Lebanon were on strike and all of their trucks were parked in one place. "I was like, 'What?'" she laughs. "There would ­have been something there I hadn't seen before."
But where's the fun in that? The great joy of Shawwa's book derives from the time and effort both she and Husam committed to documenting something the rest of us often ignore. Shawwa's images remind us of the beauty hidden all around us.
"I always see books about Lebanon that are either too political or are only about sightseeing," says Shawwa. "I thought this could be something interesting to anyone who has visited Lebanon and wants to take a part of the country with them."
Mahrooseh: Lebanon's Art on the Road is out now, published by Rimal Books. To order a copy, visit www.rimalbooks.com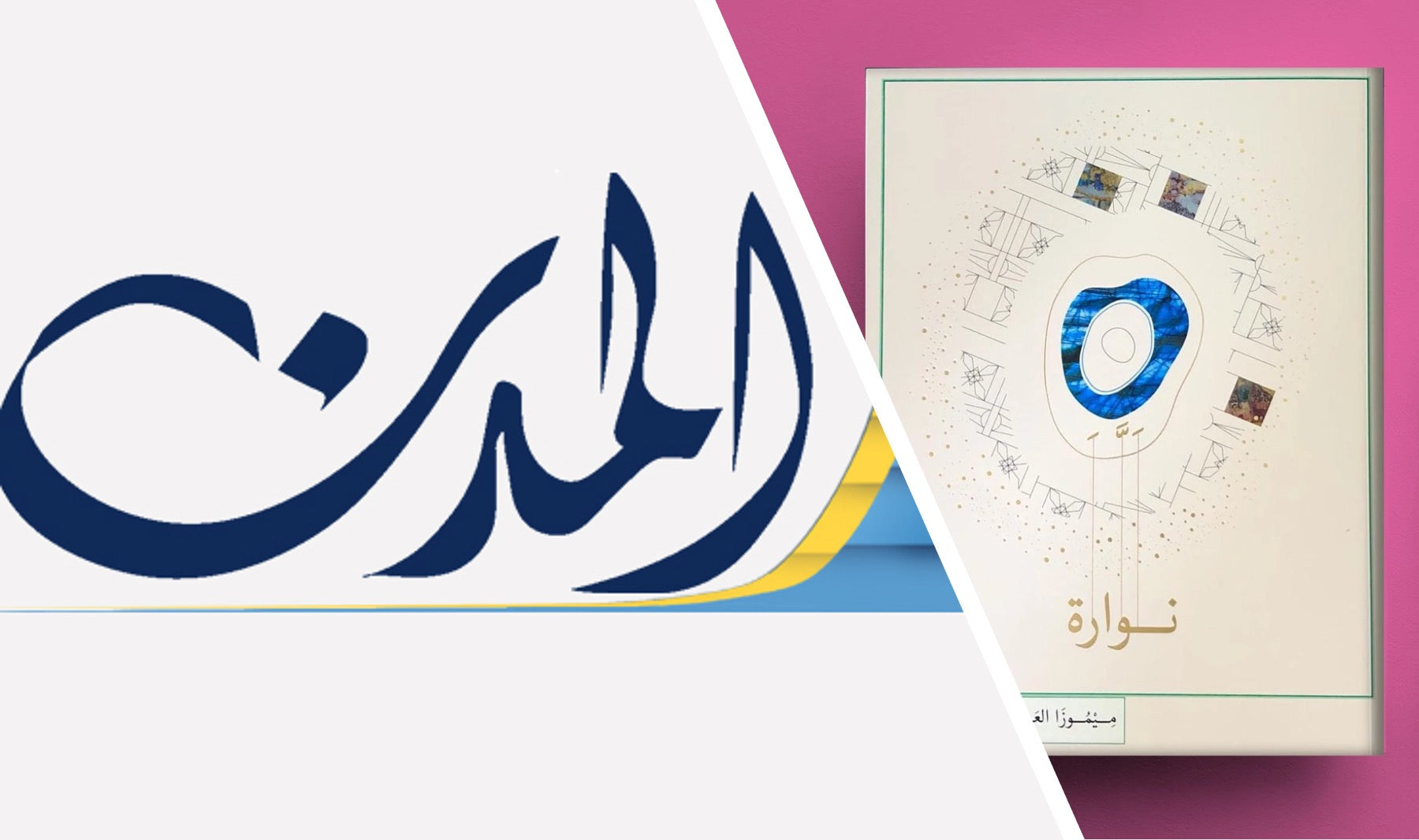 نوّارة - Nawwara
ميموزا عراوي لـ"المدن": "نوارة" الزئبقية مهداة إلى اللغة العربية أصدرت الفنانة والكاتبة ميموزا عراوي كتابها "نوارة" عن دار رمال، وهو مزيج من القصة الخيالية والرواية البصرية، يجمع الكتابة مع الفن ال...
Read more
The Arab Architectural Renaissance
Book of the Month The Arab Architectural Renaissance in the Western Part of Occupied Jerusalem   Three years of field study and literature review have culminated in The Arab Architectural Renaissan...
Read more