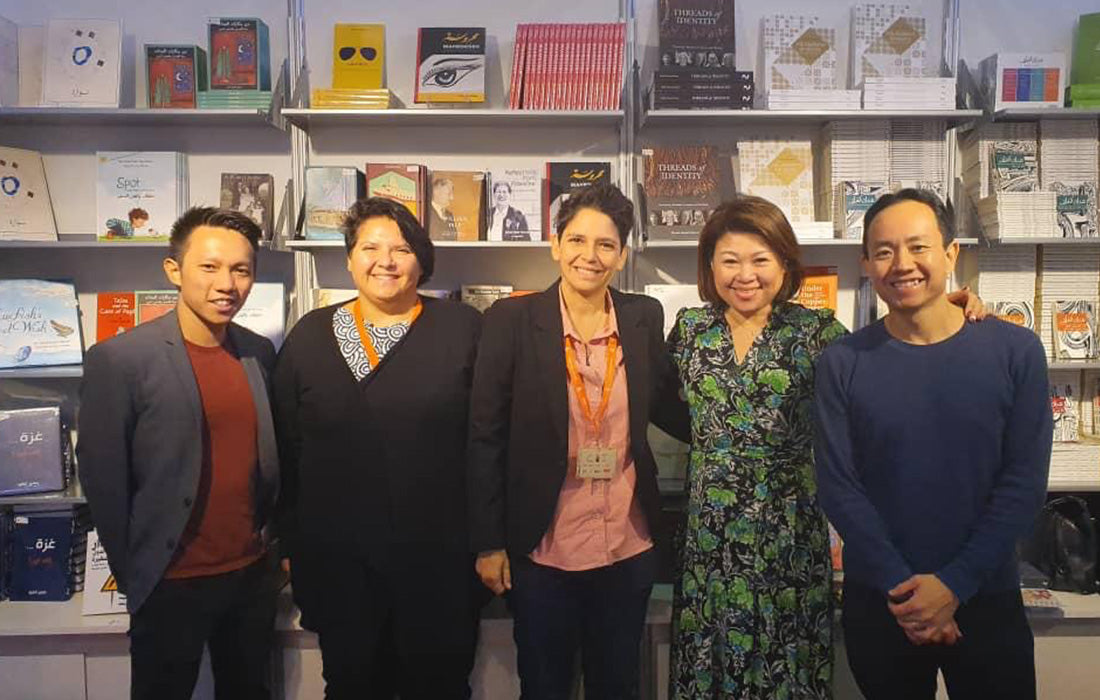 This year Sharjah Book Authority (SBA) partnered with the Big Bad Wolf Ventures (BBW) – popularly known as the organiser of the World's Biggest Book Sale, the Big Bad Wolf Book Sale, to further expand the access of affordable books to all members of society in the Middle East and Africa regions.
Owners of Rimal Books and Big Bad Wolf Malaysia met to discuss collaboration between both companies and expanding to new markets in Asia.
"We started organising the Book Sale in 2009 as we realised if we want to make changes, we need to create an impact to attract people's attention. We had a simple mission which we follow till now, to increase reading habits and to spread the joy of reading by giving access to large quantity of affordable books. We started organising the Book Sale internationally in 2016 as we were working towards our mission to be a success and we are delighted with how well it was received by people from different parts of the world. Today, we are excited to be partnering with Sharjah Book Authority as we walk hand-in-hand to further enhance our presence in the Middle Eastern and African countries," said Andrew Yap, Co-founder of Big Bad Wolf Book Sale.
Jacqueline Ng, Co-founder of Big Bad Wolf Book Sale who was also present at the signing ceremony mentioned, "We have always wanted to change the world, one book at a time and build a new generation of readers. We are constantly on the look-out for organisations or partnerships that support our mission to enhance our presence in a different region. Big Bad Wolf Book Sale is not just about selling books, but a reading advocacy organisation.  Purchasing a book should not be luxury item or a privilege but a right regardless of their status. Through the partnership with SBA, we hope with the network built, we will be able to bring the changes to more people from this region in a shorter span of time by creating the platform to inspire people by empowering them with knowledge to chase their dreams."
Open Books-Open Minds - SIBF 2019
The 38th Sharjah International Book Fair had a record turnout of 2.52 million visitors during the 11-day fair. Organised by the Sharjah Book Authority, under the theme of the Sharjah World Book Cap...
Read more