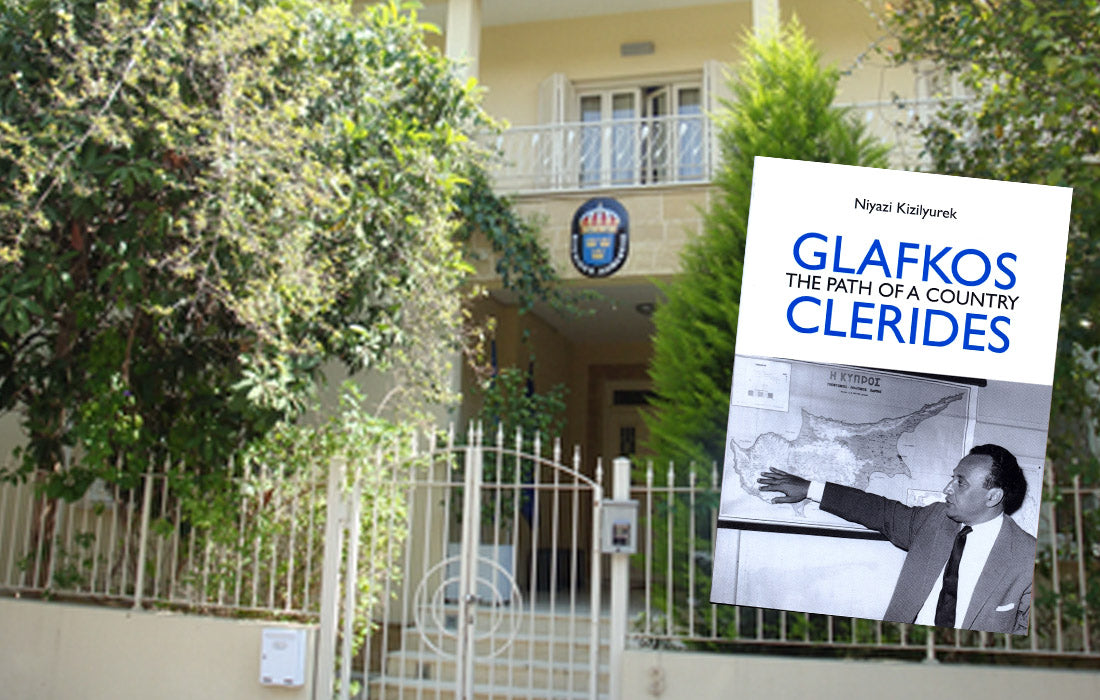 Swedish Ambassador to Cyprus Hosts Private Event
Glafkos Clerides: The Path of a Country by Niyazi Kizilyurek, published by Rimal Publications, was launched in November at a private reception hosted by the Swedish Ambassador to Cyprus, Ingemar Lindahl and Mrs Lindahl.

Former Cypriot President Glafkos Clerides was the guest of honour at a reception in the Swedish Ambassador's official residence in Nicosia, along with Katy Clerides who translated Dr Kizilyurek's book from Greek to English. Guests included senior foreign diplomats, as well as Greek and Turkish Cypriot politicians, academics and businessmen.
Addressing the gathering, Ambassador Lindahl said Dr Kizilyurek's book, consisting of wide-ranging interviews with the former president, provided valuable insight into the recent history of and made the reader understand better the problems still faced by the island. The Swedish Ambassador said Glafkos Clerides: The Path of a Country would be "essential reading for all diplomats posted to Cyprus."
Turkish Cypriot writer and broadcaster Hasan Kahvecioglu told guests at the reception that Dr Kizilyurek had made a valuable contribution to the study of Cypriot history in his interviews with former President Clerides. Furthermore, the two men, one Turkish Cypriot and the other Greek Cypriot, had avoided taking sides on the key issues that divide Cyprus . Instead, their conversations would help build bridges between the two communities.
The Rector of the University of Cyprus, Professor Stavros A Zenios, applauded the work of Dr Kizilyurek, saying it represented an important dialogue between two intellectuals. He added that any debate over the future of Cyprus needed to be based on a clear, honest and objective assessment of the recent past, leaving aside emotive rhetoric and propaganda. Former President Clerides and Dr Kizilyurek, in their deep and informative dialogue, had made a valuable contribution to the internal debate among Cypriots.