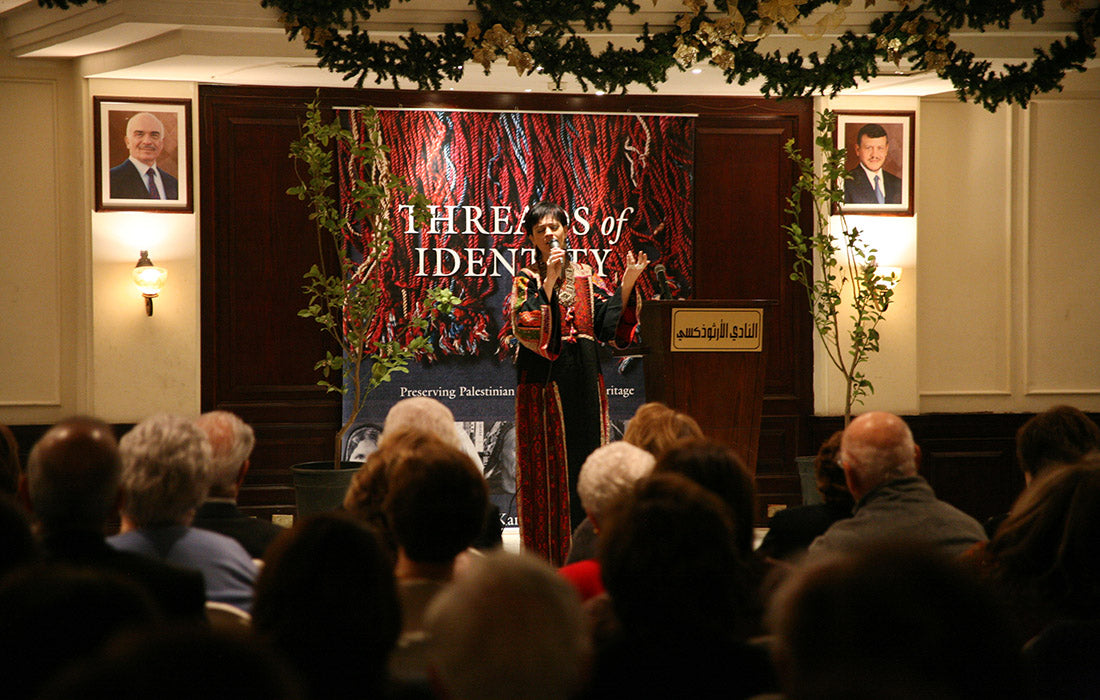 Threads of Identity Book Launch Success in Amman
On Thursday - 9 December 2010, over 500 guests attended the launch of Threads of Identity: Preserving Palestinian Costume and Heritage, by Widad Kamel Kawar. The launch took place at the Orthodox Club in Amman, Jordan, where the entrance of the hallway was adorned with blossoming citrus trees brought in just for this delightful evening.
The event was held under the auspices of Her Excellency, Mrs Leila Sharaf. Lead by the master of ceremonies, Mrs. Lima Shawwa, speakers included Mrs Sharaf who gave the keynote address; Palestinian singer, Rim Banna; the author, Widad Kawar; and publisher, Nora Shawwa.
After speaking to the audience, Rim Banna, dressed in a traditional Palestinian dress, sang a couple of Palestinian songs. The listeners were evidently moved to hear Ms. Banna's beautiful voice on this occasion.
After the speeches, the Oud was playing in the background while guests were finally able to see, browse and purchase copies of the book. The enthusiasm expressed by those who were able to purchase the first copies of Threads of Identity, signed by the author, reflected the success of the evening.
We at Rimal Publications would like to thank the author Mrs Widad Kamel Kawar and event organizer, Ms Miral Murad, for their support and our gratitude to the Orthodox Club in Amman for hosting our event and making this evening a delightful one.
His Highness Sheikh Dr Sultan bin Muhammad Al Qasimi signing the first copies of his book 'Hadith Al Thakira' (Taking the Reins) was a key feature of SIBF 2010. The winners of the 2010 Etisalat Awa...
Read more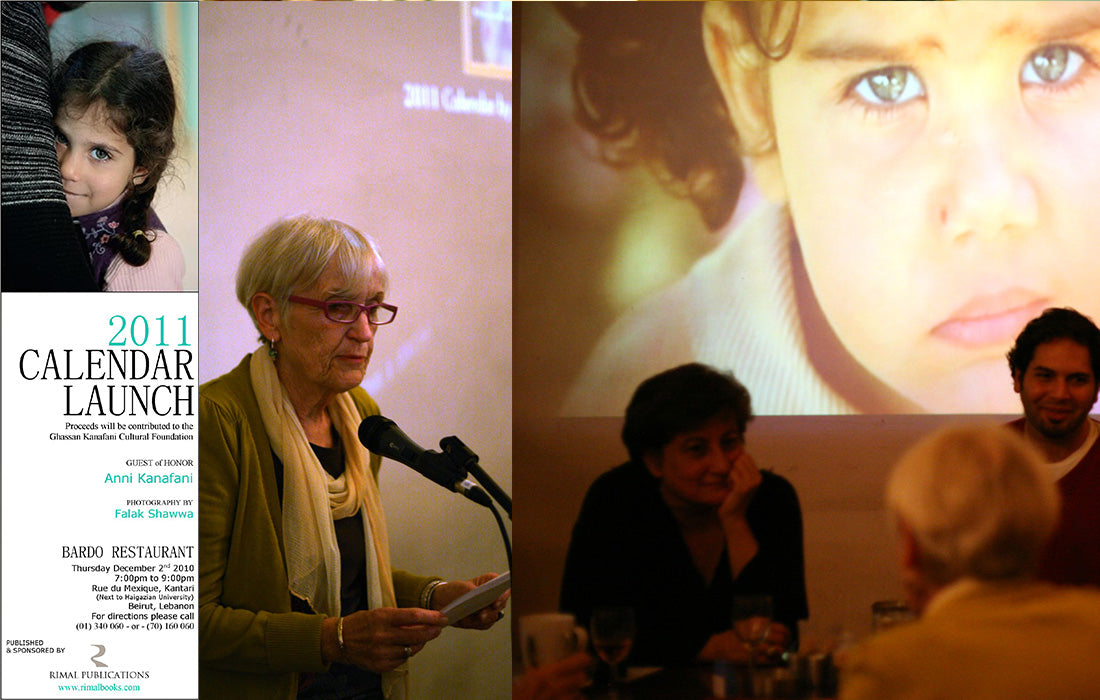 Ghassan Kanafani غسان كنفاني
After volunteering at the Ghassan Kanafani Cultural Cultural Foundation (GKCF) and their kindergartens for children (ages 3-6 years) in several refugee camps across Lebanon. Photographer Falak Shaw...
Read more