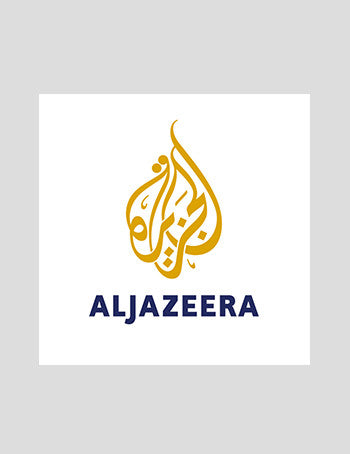 AL JAZEERA
Threads of Identity…Beauty Illustrates Steadfastness
The author Widad Kawar held a book-signing ceremony at the Orthodox Club in Amman for her English-language book Threads of Identity, which illustrates in pictures and photographs Palestinian heritage and is published by Rimal Publications. The ceremony was very-well attended by experts, historians, and politicians who praised the book, while speakers at the ceremony considered it to be a method of resistance against Israel's attempts to strip the Palestinians of their heritage.
Jordanian Senator Layla Sharaf described Threads of Identity as a journey of love for the heritage and a distinguished work of art and culture. But before all else, Sharaf said, it is a humanitarian cultural work for the preservation of the nation's cultural and national memory.
Sharaf said that the book constitutes a cultural extension of our nation and its historic and deep roots. It is an effort that goes beyond gathering and documenting the living heritage of our people and acquires a political dimension. She drew attention to the fact that the author Kawar has taken her costumes and tools to venues all over the world during a period of more than 20 years to confirm the rootedness, deep in history and firmly into the land. She cautions that homelands have owners who have set their roots in them for thousands of years and who enriched them with these creative forms of culture. No one will be able to unravel this extremely elaborate and tight stitch.
Sharaf cited a phrase used by the author of the book, in which she said: "The occupation angered, shocked, and frustrated me. Streaming my frustration and anger led to defiance and achievement." The senator said that the book documents the history of our region from the perspective of the culture of its people and its manifestation in the costumes of its women and their tools. Over and above all this, it contains a humanitarian message in all senses of the word.
Beauty Resists

Kawar addressed the attendees saying that she tried to highlight the importance of women as preservers of Palestinian heritage throughout 40 years. She clarified that she wrote the book Threads of Identity in English out of her desire to speak to the West, which is ignorant about our way of life, so that it can learn about the lives and standards of Palestinian woman before and after the Israeli occupation, which transformed the Palestinians from a close-knit people into refugees and exiles.
She added: "Behind every costume, there is a personal story of one woman or another, which starts in the village where she had a beautiful and homogeneous life, and ends in exile and the difficult life in the camps." These women considered embroidery to be a form of resistance, like the intifada costume in Hebron, or the work of "one spirit to another."
On her part, the Palestinian signer Rim Banna, who came from Nazareth for the ceremony, said that Palestinian embroidery is the most beautiful embroidery in the world with its variety of threads and colors. She noted that the Israelis buy our costumes and decorate their houses with them, adding that she feels great pride when she sings wearing a Palestinian costume.
The singer performed before the attendees with emotion that conveyed the scent of the earth. She sang a Palestinian song called "How Long You Are, O Night."
Former UNESCO expert Hafas al-Saqqa said that the international organization has failed to protect Palestinian heritage, which is one of its basic duties, according to international law; it has done nothing to confront Israel's attempts to steal or erase this heritage so that it can continue to spread its lie, which it promoted falsely, that Palestine is a land without a people for a people without a land, as the Zionist movement claimed.
In an interview with Aljazeera Net, Al-Saqqa added that "ones right does not have a statute of limitations and is not lost with the passage of time. Palestinian heritage is a national identity that generations inherit. No occupation has ever lived forever, no matter how strong or belligerent it has been."
Stronger Than Politics

Former Jordanian Foreign Minister Hazem Nusseibeh considered Threads of Identity to be a unique document that records Palestinian heritage and highlights the civilization of an ancient people, the threads of which these people created over thousands of years. Aljazeera Net said that the Zionist powers are trying with all their might and influence to bury and steal this heritage, which gives us Arabs, Muslims, and Christians the motivation to preserve it since it is our identity and sense of belonging.
The writer and researcher Aida al-Najjar said that the book is a documentation of the Palestinian heritage that Israel is trying to Judaize and erase. She noted that the occupation authorities made stewardesses who work for the Israeli national carrier El Al wear Palestinian costumes, falsely claiming that these were part of Israel's ancient heritage.
Al-Najjar considered Palestinian costumes to be stronger than politics and one of the factors that could defeat Israel through constancy because they are a national identity and because of the ties the Palestinians have to their land and history. She said: "The Palestinian woman clings to the heritage of her predecessors by stitching and embroidering it in order to preserve her identity, just like the olive tree does by rooting itself so deeply in the earth."
She affirmed in an interview with Aljazeera Net that Threads of Identity addresses the West and international public opinion, which does not know much about our heritage. There are many foreigners who appreciate art and beauty, which may prompt them to review their stances supporting the occupation.
Nora Shawwa spoke at the beginning of the ceremony and noted the importance of Threads of Identity and its documentation of Palestinian heritage, as well as all the work and effort that went into preparing and publishing the book.

Report by Tawfiq Abid (Amman)
Al-Jazeera.net
Threads of Identity
Book of the Month A small country like Palestine has a great variety of traditional costumes, and it took me a long time to publish the material I have collected on them because I wanted my researc...
Read more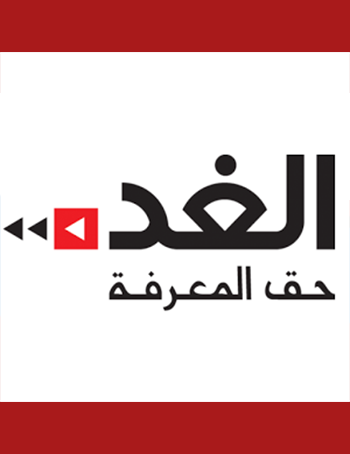 Threads of Identity
Threads of Identity Book Launch in Amman Kawar Signs Threads of Identity With a Presentation on the History of Women Who Have Reflected a Social Fabric in the Palestinian costumes.   The researcher...
Read more