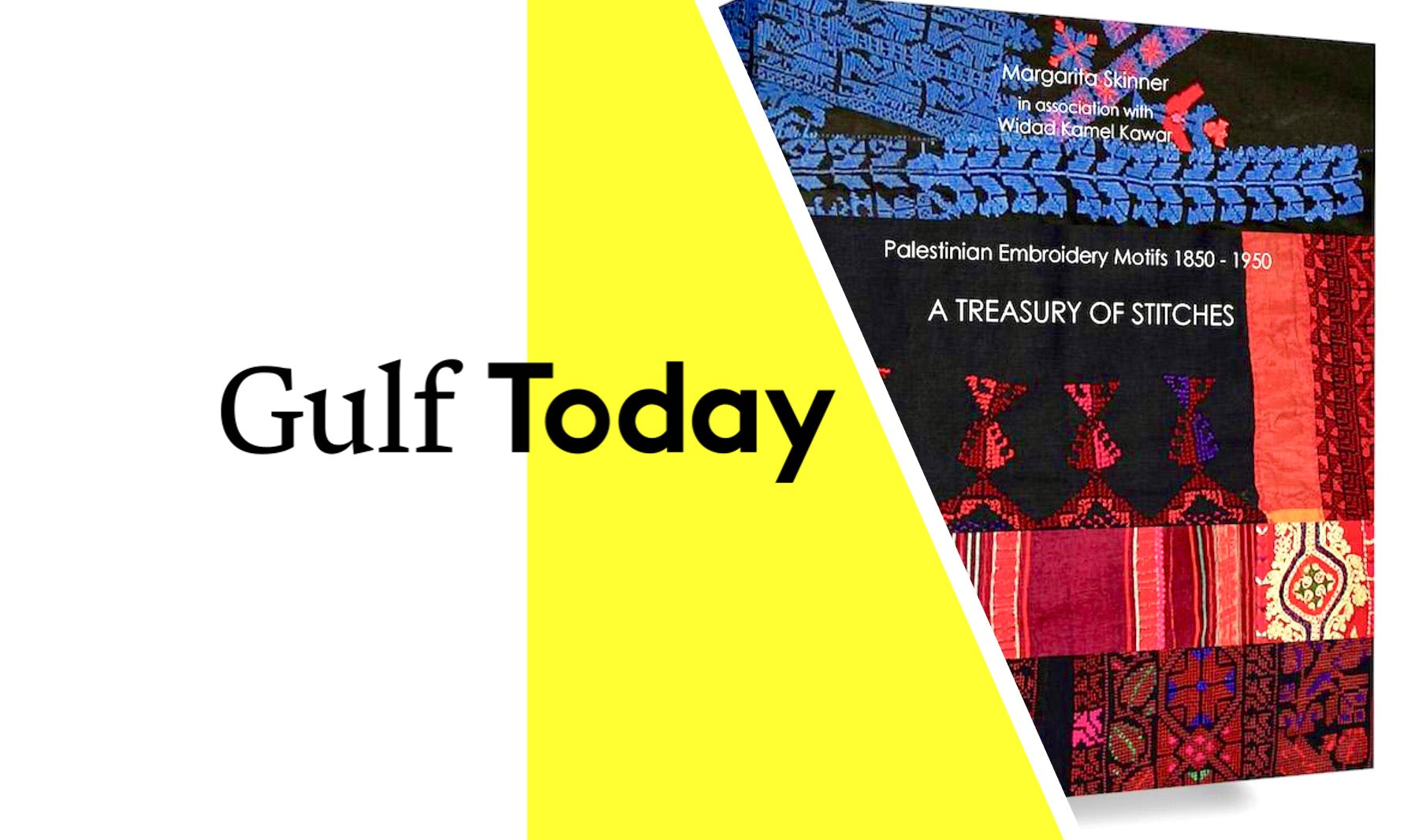 GULF TODAY
Motifs of Distinction
The beautiful embroidery traditional Palestinian thobe remains the most potent symbol of this occupied and dispersed nation.
The checked kuffiyah worn by liberation leader Yasser Arafat is worn by men in many Arab countries but Palestinian women's dresses are distinguished by cut and the motifs used by the needle women who embroider them. Caftans worn by their sisters in neighbouring and are quite different.
While there are many books showing the glorious range of Palestinian thobes and identifying their provenances, there are many dimensions of these dresses which remain to be investigated. Palestinian Embroidery Motifs: A Treasury of Stitches 1850-1950, by Margarita Skinner in association with Widad Kamel Kawar (Rimal Publications of Nicosia and Melisende of London) examines the traditional and more modern stylish motifs Palestinian women stitch on their dresses. Identifying these motifs is a near impossible task because, as Widad Kawar, the veteran collector of Palestinian dresses and embroidery says in her forward, "Names of motifs of Palestinian embroidery change from area to area and often from one generation to another. What is a moon in Ramallah is a star in Hebron . What is an Orange Blossom to a grandmother is a Rose Branch to the granddaughter." She makes the point that pure Palestinian motifs have evolved over time to better express "a woman's daily life and her identity."
Margarita Skinner worked with Mennonite and UN embroidery projects in and Gaza for many years and has tapped her wealth of knowledge to produce this handsome volume which begins with a brief history of embroidery from ancient times. While the cross-stitch widely used in Palestine was found on a Coptic grave cloth embellished in the 6th or 7th century AD, Skinner suggests embroidery was not widely practiced in Palestine until the 19th century. Skinner lists the cities, towns and villages of Palestine along with their motifs and embroidery style specialities. She confers on Bethlehem the title of the "Paris of Palestinian village fashion" because of the little town's adoption of intricate couching embroidery, or sewing bundled threads into a pattern. This type of work may have been produced by craftsmen during the byzantine Empire and transported to Greece, Turkey, Persia, and north Africa.
During the period Skinner examines, Ramallah, Jerusalem, Hebron and Beit Dajan were also known for lavish embroidery while the Nablus area had little embroidery. Weavers thrived in Safed, Nazareth, Nablus, Beit Jala, Hebron, Gaza and Majdal north of Gaza . Dresses made by women after the Naqba, the disaster which befell the Palestinians when was created in 1948, were used to express national identity by all classes of women. Poor Palestinian women engaged in the embroidery craft to earn money for their families while others sewed in leisure hours.
This book is not only an addition to the literature on the fast fading cultural heritage of occupied Palestine but also provides a window through which anthropologists can catch a glimpse of a fateful century in the history of the Palestinian people. The book is illustrated with beautiful photographs by Falak Shawwa.
A review by Michael Jansen in GULF TODAY Panorama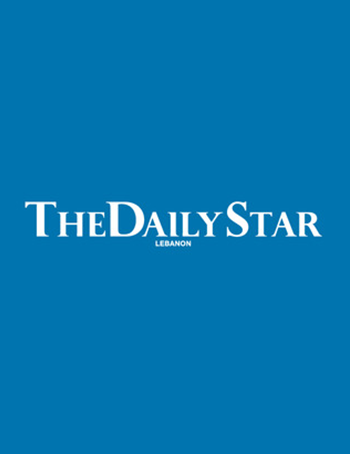 Little Lantern
Kanafani's 'Little Lantern' gets a new lease on life   BEIRUT: The life of Ghassan Kanafani, celebrated Palestinian artist and writer, was commemorated Monday at the American University of Beirut'...
Read more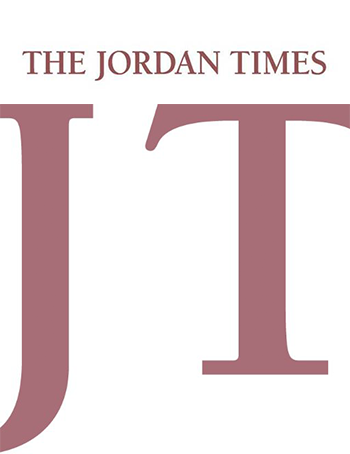 Palestinian Embroidery Motifs
The Art of the Needle The title of this book is an accurate description of its contents, but it hardly prepares the reader for the sheer beauty to be found within its pages. Of course, traditional ...
Read more