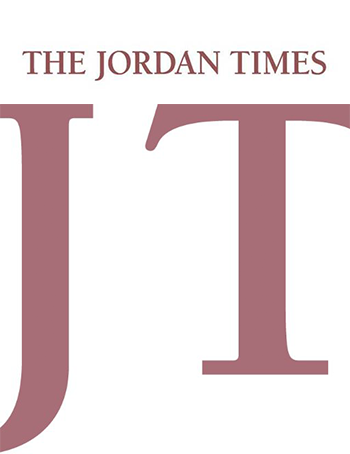 JORDAN TIMES
The Art of the Needle
The title of this book is an accurate description of its contents, but it hardly prepares the reader for the sheer beauty to be found within its pages.
Of course, traditional Palestinian embroidery is beautiful, but things can be presented in different ways, which may enhance or diminish their aesthetic impact. 
Inviting the reader to "enjoy a trip into this part of the world of embroidery", Margaret Skinner found the optimal way to present the motifs, working in collaboration with heritage collector Widad Kawar, photographer Falak Shawwa, designer Chara Damidou and the two co-publishers.
Two hundred motifs are documented in the book, each displayed in two forms: as a pattern alone and in an actual piece of embroidery adorning a dress, panel, cushion or headdress, in combination with other stitches. Divided into categories such as border motifs, motifs from daily life, fauna, from the garden and fields, most of the embroidery shown is cross stitch, but there is also couching. 
Reflecting the choices and taste of the women who stitched the original pieces, the colours are stunning. The design of the book as a whole is very elegant, with one page appearing to flow effortlessly into the next - quite the opposite of the efforts required to compile such a masterpiece.
Documenting the motifs was actually an arduous task, mainly because their names change from region to region and from generation to generation. As Kawar writes in the foreword, "what is a Moon in Ramallah is a Star in Hebron. What is an Orange Branch to a grandmother is a Rose Branch to the granddaughter". 
Kawar calls the book "a labour of love by Margarita to the memory of the many Palestinian women with whom she has worked in Palestine, Jordan, Syria and Lebanon". (p. 4)
About one-fifth of the book is text, and Skinner packs a lot of information into these few pages, starting with a brief history of embroidery referring back to the Silk Road, linking Europe to the Near and Far East, and to ancient Egypt and Mesopotamia. There is, however, no hard evidence that embroidery was common in Palestine before the 19th century. 
The book highlights the heyday of embroidery in Palestine, the time when it was an integral part of festive and everyday dress and décor. By documenting the embroidery motifs, tracing their influences and indicating their relation to everyday life and the natural environment, Skinner has made a major contribution to preserving this most fundamental type of Palestinian folk art which is today almost an endangered species.
When writing about a foreign culture, some people might stress the differences or the exotic, but Skinner, a Swiss national, takes the opposite approach, pointing to the commonalities. She recalls her own trials and tribulations when learning to embroider as a nine-year-old. 
"Little did I know then that later in life a perfect cross stitch meant full acceptance from my embroidery ladies in the Middle East." (p. 7)
Skinner did not originally come to the region to embroider. She arrived in Jerusalem in 1967 to work for the International Committee of the Red Cross. Marrying Roy Skinner, an UNRWA official, took her to the countries where he was posted. There she volunteered to work on women's projects in Jordan, the West Bank, Gaza Strip and Lebanon - kindergartens, clinics, welfare organisations, sewing and embroidery centres, etc. In 1991-92, she was UNICEF Health Care Coordinator in Baghdad.
Being connected to women's lives for over 20 years made her not only appreciate the aesthetic and socio-cultural significance of their needlework, but also to absorb it as part of her own endeavour. 
This book is the fruit of years of hard work garnished with empathy. It is both an objective presentation and aninsider's account, testifying to the potential of women as the sustainers of culture: "Palestinian embroidery is not only a rich heritage and a wonderful art, it also means identity. The vast range of possibilities of arranging the stitches in so many different ways is really what the art of the needle is all about." (p. 7)
This book can be found at Bustan bookshop, Al Aidi store and other major bookshops in Amman.
Review by Sally Bland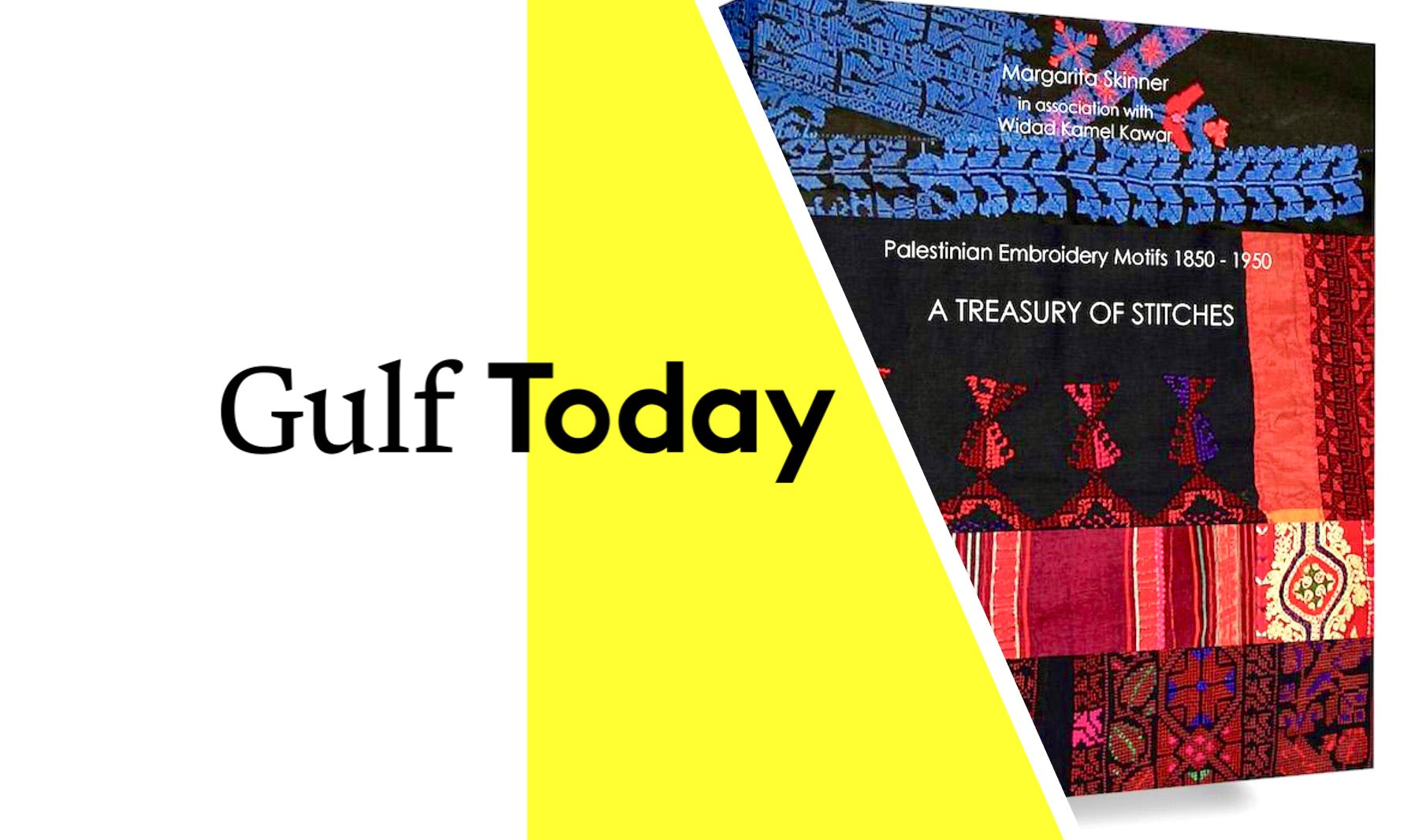 Palestinian Embroidery Motifs
Motifs of Distinction The beautiful embroidery traditional Palestinian thobe remains the most potent symbol of this occupied and dispersed nation. The checked kuffiyah worn by liberation leader Ya...
Read more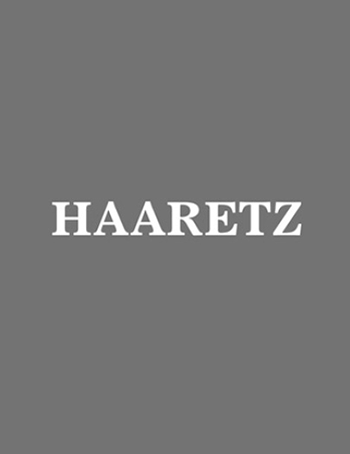 Palestinian Embroidery Motifs
A Stitch in Time In her book on Palestinian embroidery, an art she decribes as a 'pharmacy of the soul,' Margarita Skinner shows how certain patterns are inextricably linked to specific geographic...
Read more