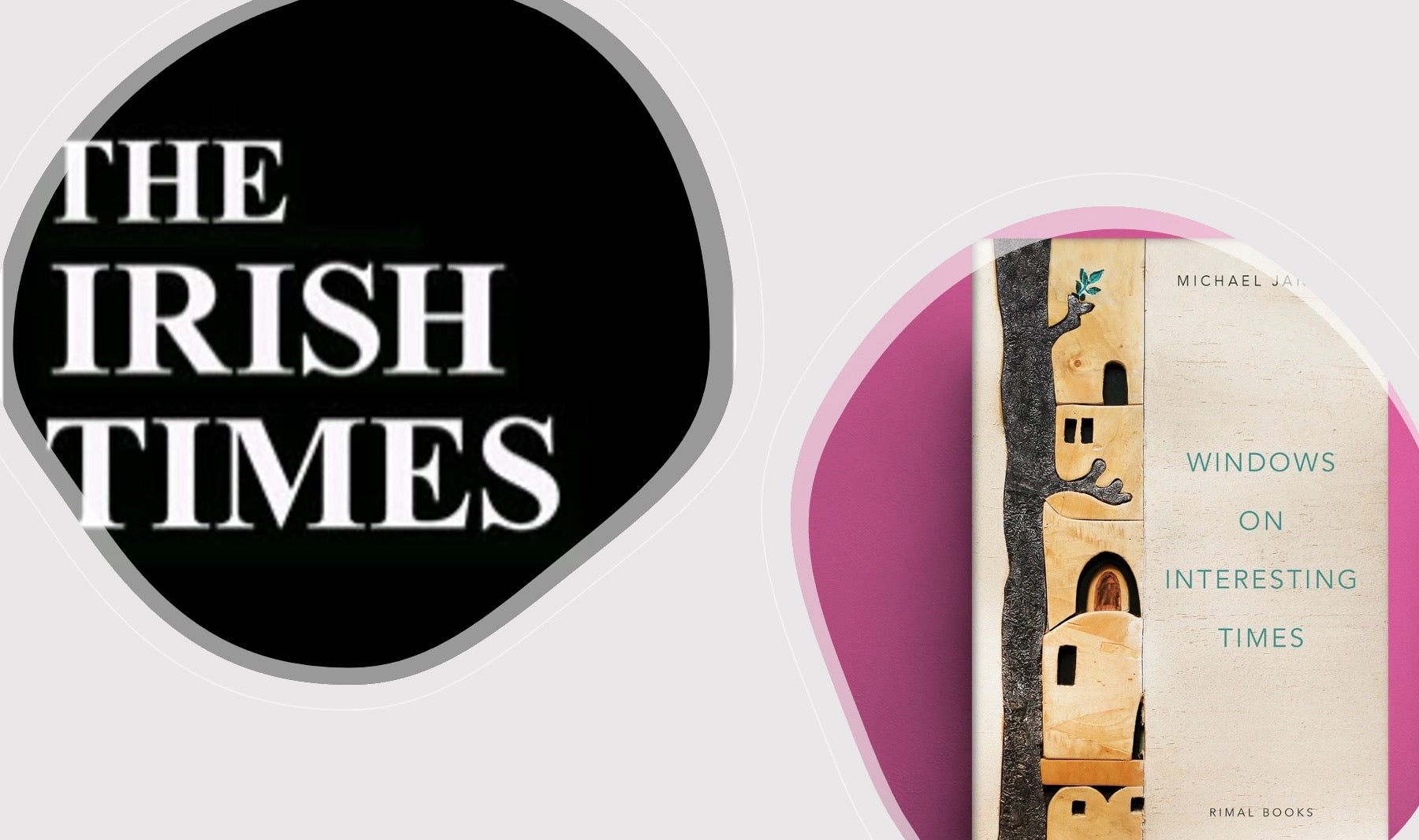 THE IRISH TIMES
'We understand each other': An Irishwoman's Diary on Ireland and the Middle East 
During recent back-to-school ceremonies at a boys' school in a Palestinian refugee camp near Jordan's capital Amman, a Palestinian staff member of UNRWA, the agency caring for the refugees, said, "Ireland understands us because of its history. Irish people are very much like us. We understand each other."
His words are a refrain often repeated by people across the Middle East when they learn I write for The Irish Times.
They normally presume I am Irish by nationality. Like millions of US citizens I have an Irish forbearer: my great-grandfather who emigrated from Derry to the US in the late 1800s.
Perhaps my relationship with this Irish master-carpenter has made it easy for me to empathise with people suffering injustice or caught up in wars not of their making.
To be considered Irish is enough to be accorded a warm welcome in my region most of the time.
During the 2011 Egyptian uprising, I was warmly received by protesters in Cairo's Tahrir Square where hundreds of thousands gathered for 18 days to call for "Bread, Freedom and Justice" and the fall of the regime of 30-year president Hosni Mubarak.
A German colleague and I were enrolled in a course we called "Revolution 101" with revolutionaries as our professors clamouring to tell us their stories.
Friendly Egyptians also gathered round to talk to Ireland's then ambassador Isolde Moylan when she visited the square. She and the Dutch ambassador, another woman, braved the cheerful mob. Male colleagues stayed away.
One organiser of the uprising was a young man who had worked as a helicopter pilot in Dublin. He admitted he had expected 150 people to turn up at one location and 50 at another when they called for protests on January 23th, 2011; 50,000 arrived.
Writing for an Irish newspaper, however, barred me from receiving an Egyptian press card during the trial of Ibrahim Halawa, the Irish youth of Egyptian parentage imprisoned in Egypt for four years. He had taken part in banned Muslim Brotherhood demonstrations in Cairo. Without accreditation it is impossible to work as a journalist in Egypt.
Irish men and women working in this region have smoothed the way for Irish correspondents.
Palestinians in Gaza remember with great affection John Ging, a former Irish army officer who served as UNRWA'S director of operations in Gaza from 2006-11. During Israel's all-out assault on Gaza from December 27th, 2008, until January 18th, 2009, he went on global satellite television to appeal for an end to the bombing, destruction and carnage.
Shortly after the ceasefire I met him at UNRWA's field HQ in Gaza City. He was furious about Israel's use of white phosphorus bombs.
He took me to see the smouldering ruins of the agency's warehouse struck by multiple shells during air raids on the neighbourhood.
He said when rounds hit the roof of the vocational training centre where hundreds of people had taken refuge, UNRWA contacted the Israeli military, told duty officers shells were targeting the compound and warned them of the danger of detonating the nearby fuel dump.
When fresh rounds struck the workshop next to the fuel storage area, staff members kicked phosphorous gel out from underloaded fuel lorries and drove them out of the compound. "If they had been hit, the whole place would have gone up," John stated.
During this offensive 1,445 Palestinians and 13 Israelis died.
Following Israel's 2014 blitz on Gaza, former Irish president Mary Robinson joined US ex-president Jimmy Carter to call for an end to Israel's military operations against Gaza and siege and blockade of the narrow coastal strip. During that offensive, more than 1,800 Palestinians and 65 Israelis were killed. Both as Irish president and head of the UN Human Rights Commission, Mary Robinson adopted a strong stand on the Israeli occupation and settlement of territory Palestinians wanted for their state.
Irish troops are wildly popular in south Lebanon where they have risked their lives to monitor the ceasefire line between Israel and Lebanon and carried out good works benefitting local people. In the village of Tibnin, the Irish contingent's base for many years, there are many who speak English with Irish accents.
During my half century in the Middle East –reporting for The Irish Times for 31 of those years – I have gathered hundreds of stories about events and people of this region. I have gathered them in impressionistic book which is neither history nor memoir, Windows on Interesting Times, published by Rimal Books. Windows is to be launched at Books Upstairs in Dublin's D'Olier Street on October 24th (Wednesday) from 6.30 to 8pm. One reader called the book a story of stories, another a modern version of the Thousand and One Nights.
By Micheal Jansen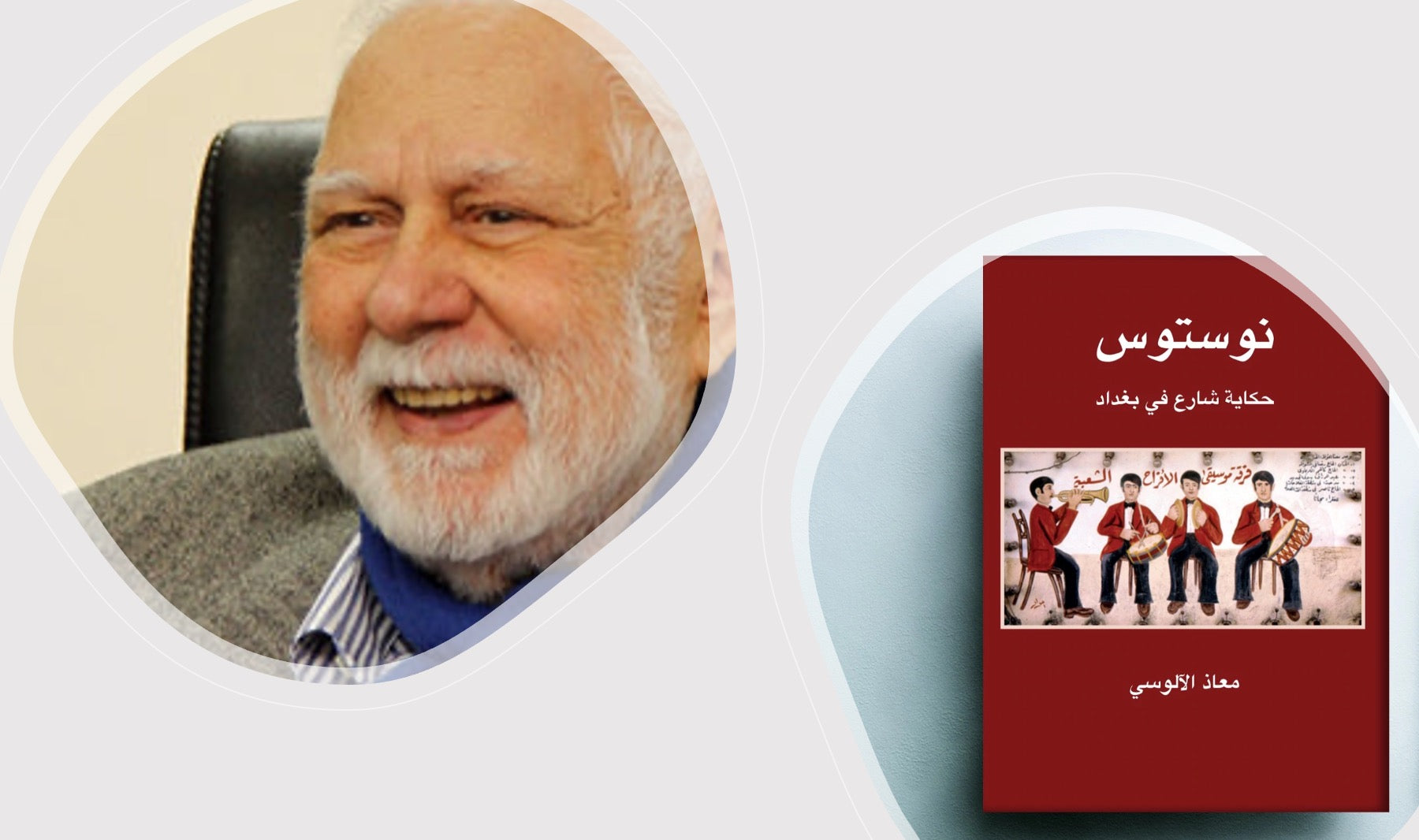 Nostos نوستوس
المعماري العراقي معاذ الآلوسي ينال جائزة "تميّز" لعام 2018 المعماري والتشكيلي والكاتب العراقي استلهم عناصر عمارة السلف وتطويعها وإعادة صياغتها في نغم جديد معاصر ومواكب لحضارة الحاضر. انبثق مسار...
Read more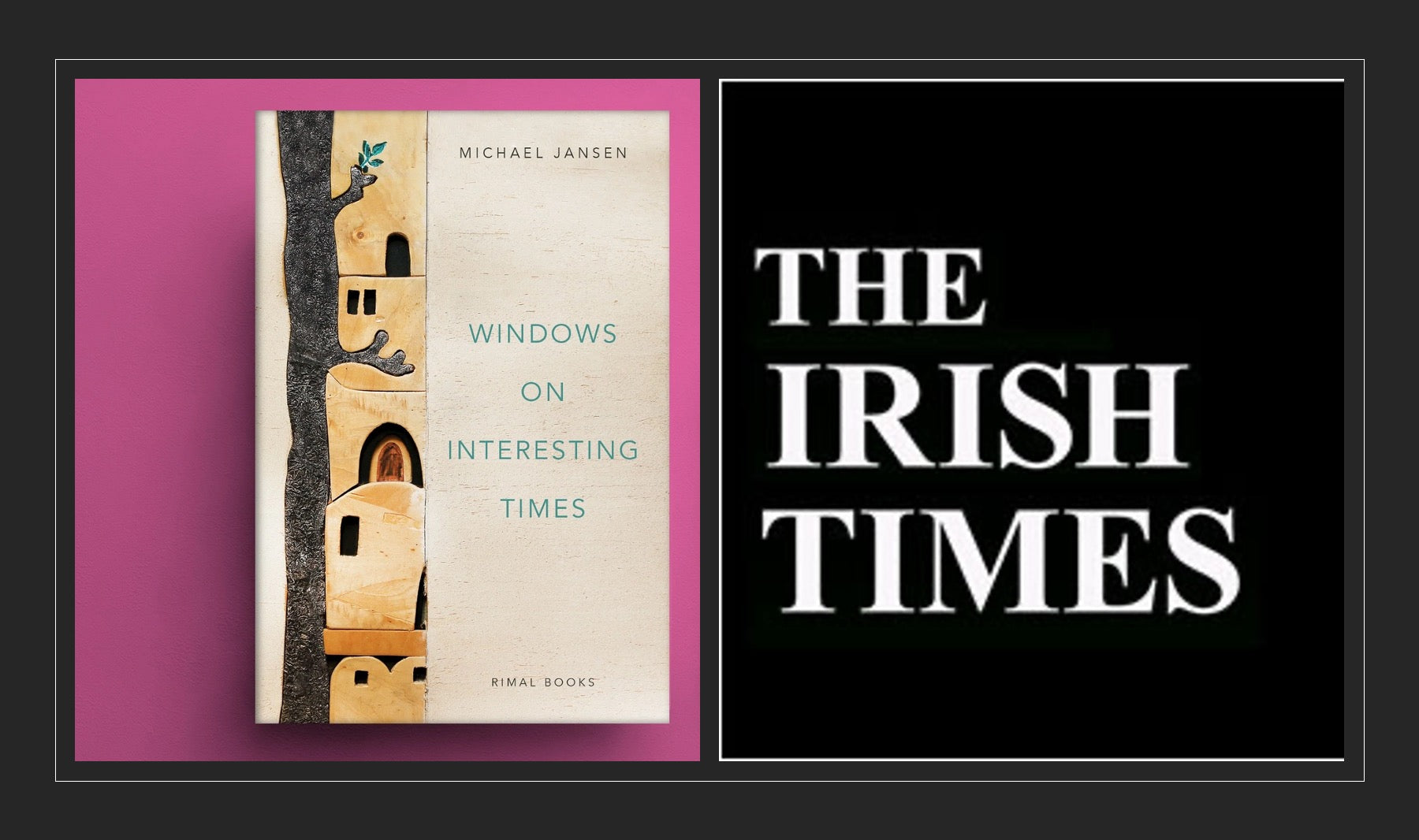 Windows on Interesting Times
New book on Middle East aims to reflect the lives of its people in their own words Michael Jansen has been writing for more than half a century on people and events in the Middle East May you li...
Read more