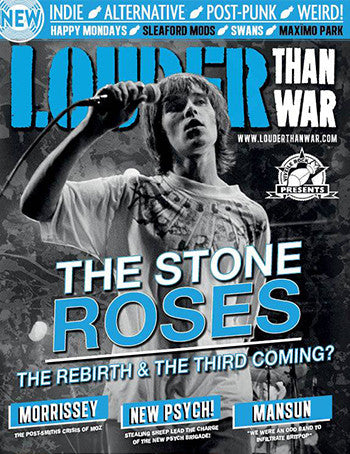 LOUDER THAN WAR
Vanished - book review
Read "Vanished" and see why Ahmed Masoud's first novel cuts to the heart and through to the core of Palestine's troubles. Taking inspiration from everyone everywhere he published "Vanished" in July with Rimal Publications
"... I wrote away and cried more ..."
Ahmed Masoud describes the process of writing "Vanished".
I first met the fictional hero at the centre of the novel as Ahmed read a chapter from the first draft. Before he stood to read, Ahmed laughed, a nervous laughter. Those tension-relieving moments before his reading from the novel, those served to highlight the terrible seriousness of what was to follow.
Within the novel itself we meet Omar, the hero of the story, as he leaves London, to return to his native Palestine. And he speaks to tell us, "I have to go my love." This opens the stage for a tale of voyage and return. Omar's family home is under attack, he has lost contact with his family. His return is fuelled by a desperate need to complete his own story in a time of conflict, acknowledging that the Palestine that many of us reference internally is one of death tolls and headlines. The back cover blurb of Vanished references: "an extraordinary place often described as 'hell on earth'".
The story is compulsively direct throughout; Vanished Book Coverwritten in the first person you walk Omar's life. This is a life of curfews, blackmail and violence but also one of great strength, beauty and hope.
Ahmed was clear with me when we talked about the novel; it's not autobiographical. But it's more than that; it's a composite of experiences, woven through with a heart rending fiction. It's a story of the Palestine that the author grew up in, with his family; a place that was warm and beautiful.
It's also the story of the search for Omar's father, a path through a highly divided physical landscape. Ahmed says that, whilst he is writing, "the dark and desperate bits are the ones that drive the optimism, which you need to have, to survive the former. Without it I would have perhaps died in Gaza a million times."
Ahmed, writer and director, grew up in Palestine and moved to the UK in 2002. He has drama credits for the Edinburgh Fringe and BBC Radio 4, for Dance Theatre as well as published academic work on the Muslim world. That diverse grounding shines through in the novel; characters come to life with a real lightness of touch and the story moves on in an unforced manner without any loss of pace.
"I think as a writer I hope my influence is everyone and everywhere... listening to people's stories to capture them," says Ahmed.
Vanished is full of voices. The greatest of those is the narrator, Omar, as he moves to adult in the shadow of that absent father.
"I had a small black and white passport sized photo of my father tucked in one of my school books, which I carried with me every day. I always told myself that I would save up to buy a wallet for the photograph, but whenever I failed I convinced myself that maybe it was for the best and that it was a sign that Father was coming back."
Then his mother; never fully engaged in his life and the neighbours who care for him with startling compassion, the extended community pushed and pulled by external conflicts.
Omar's perspective slips easily between the journey home and the journey through his life to this point. He is a young man with many stories to tell, much has changed during his life. And yet even more remains the same; the ever present conflict and the search.
There are many bittersweet references to the idea of loss and return; the lost country, the lost father. The resolution of those themes, when it comes, towards the end of the novel, is both startling and unexpected. Vanished is a circular path that you will return to over and over, knowing that through trouble there remains strength and compassion.
- Review by Rebecca Sowray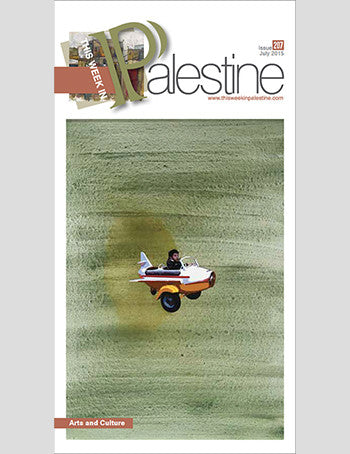 Vanished
Book of the Month: Vanished I did not want to write a novel that would just tell another story about the occupation in Palestine and the suffering we endure as a result. I wanted to dig deep into o...
Read more