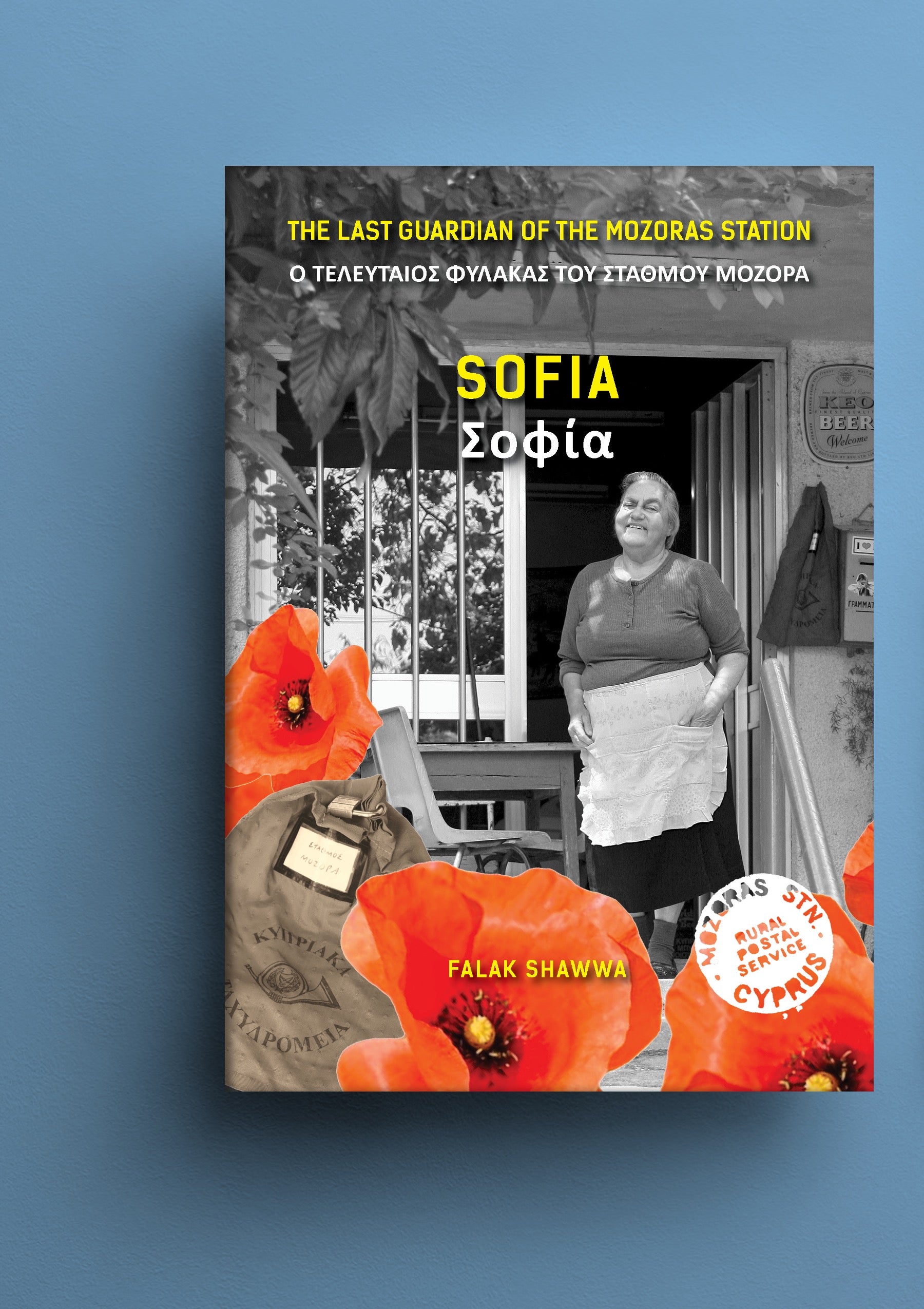 Sofia
Sale price

€30.00
Regular price
(/)
---
Sofia
The last guardian of the Mozoras station
In the 1920s, high up in the Troodos Mountains, close to Kato Amiantos, a small roadhouse with a veranda, and nearby spring-water was established by the Mozoras family. It was a khan that offered shade and refreshments for weary travelers.

In 1953 Michael Mozoras was appointed by the Colonial Government to be the postmaster for the area – and entrusted him with the "Mozoras" hand-stamp. The roadhouse became the Mozoras Station and the district would bare the family name. This unique development made the Mozoras postmark much sought after by collectors.

Sofia, the daughter of Michael Mozoras, ran the Station, until 2018 when she passed away.


Σοφία
Στη δεκαετία του 1920, ψηλά στα βουνά του Τροόδους, κοντά στο Κάτω Αμίαντο, κτίστηκε από την οικογένεια Μόζορα ένα μικρό αγροτικό σπίτι με βεράντα και κολώνες σε κυπριακό στιλ, δίπλα από μια  πηγή με  τρεχούμενο νερό από το βουνό. Ήταν ένα χάνι που προσέφερε ξεκούραση  σε κουρασμένους ταξιδιώτες.

Το 1953 ο Μιχάλης Μόζορας διορίστηκε από την αποικιακή κυβέρνηση σαν αγροτικός ταχυδρομικός πράκτορας και του δόθηκε ταχυδρομική σφραγίδα «Μόζορας». Το αγροτικό σπίτι έγινε «Σταθμός Μόζορα» και η περιοχή φέρει σήμερα την επωνυμία της οικογένειας. Αυτή η μοναδική εξέλιξη έκανε τη ταχυδρομική σφραγίδα «Μόζορας» πολύ περιζήτητη από συλλέκτες.

Η Σόφια, η κόρη του Μιχάλη Μόζορα, λειτουργούσε το Σταθμό μέχρι το θάνατό της, το 2018.  
Falak Shawwa is a photographer with a passion to document the experiences and journeys of different people and the richness of their cultures. Her work has been exhibited in London, New York, San Francisco, Toronto, Dubai, Beirut and Cyprus.
size 165 x 235 mm
128 pages (English/Greek)
color photographs
paperback
2023
ISBN 978 9963 715 23 7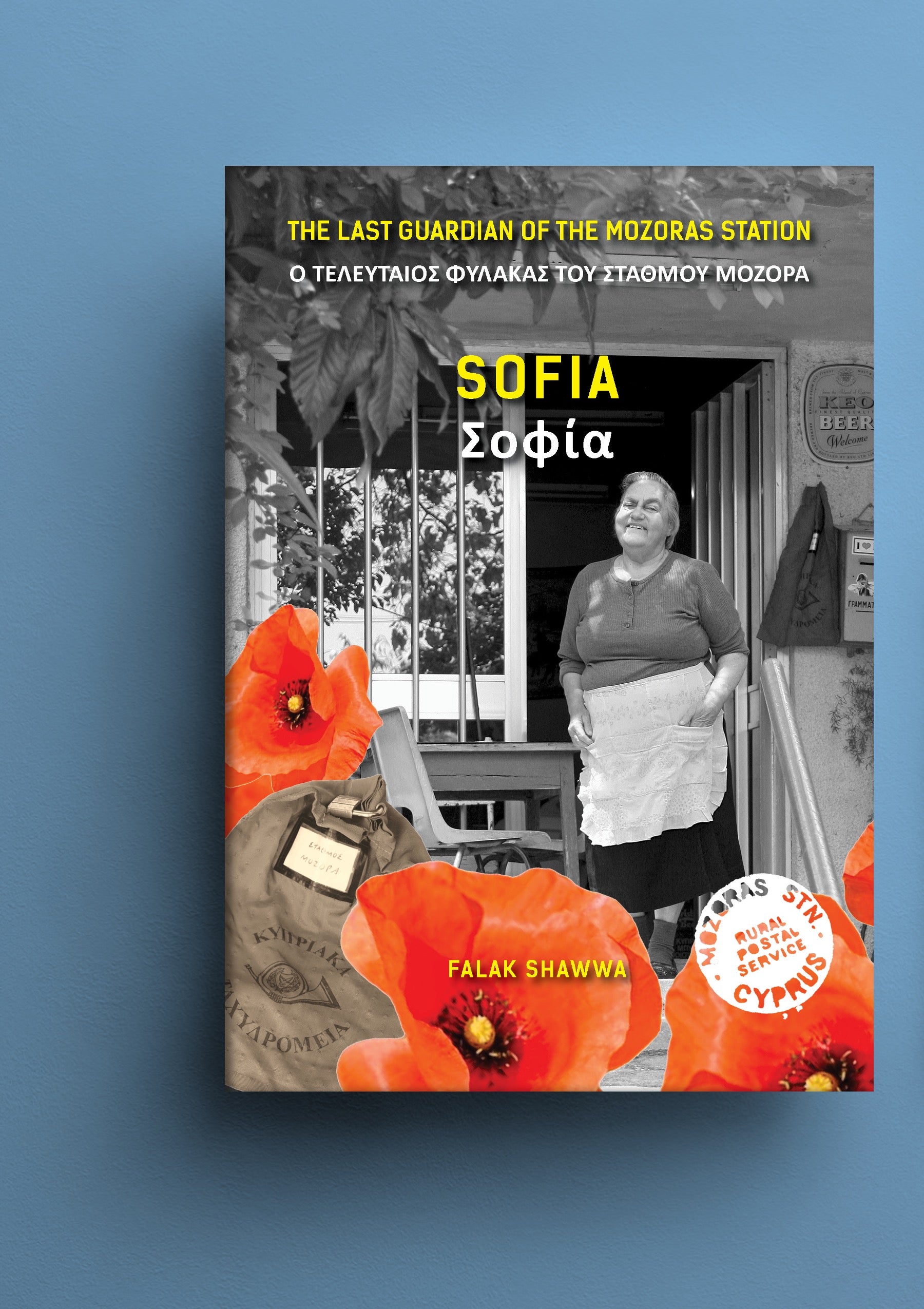 Sofia
Sale price

€30.00
Regular price
Choose options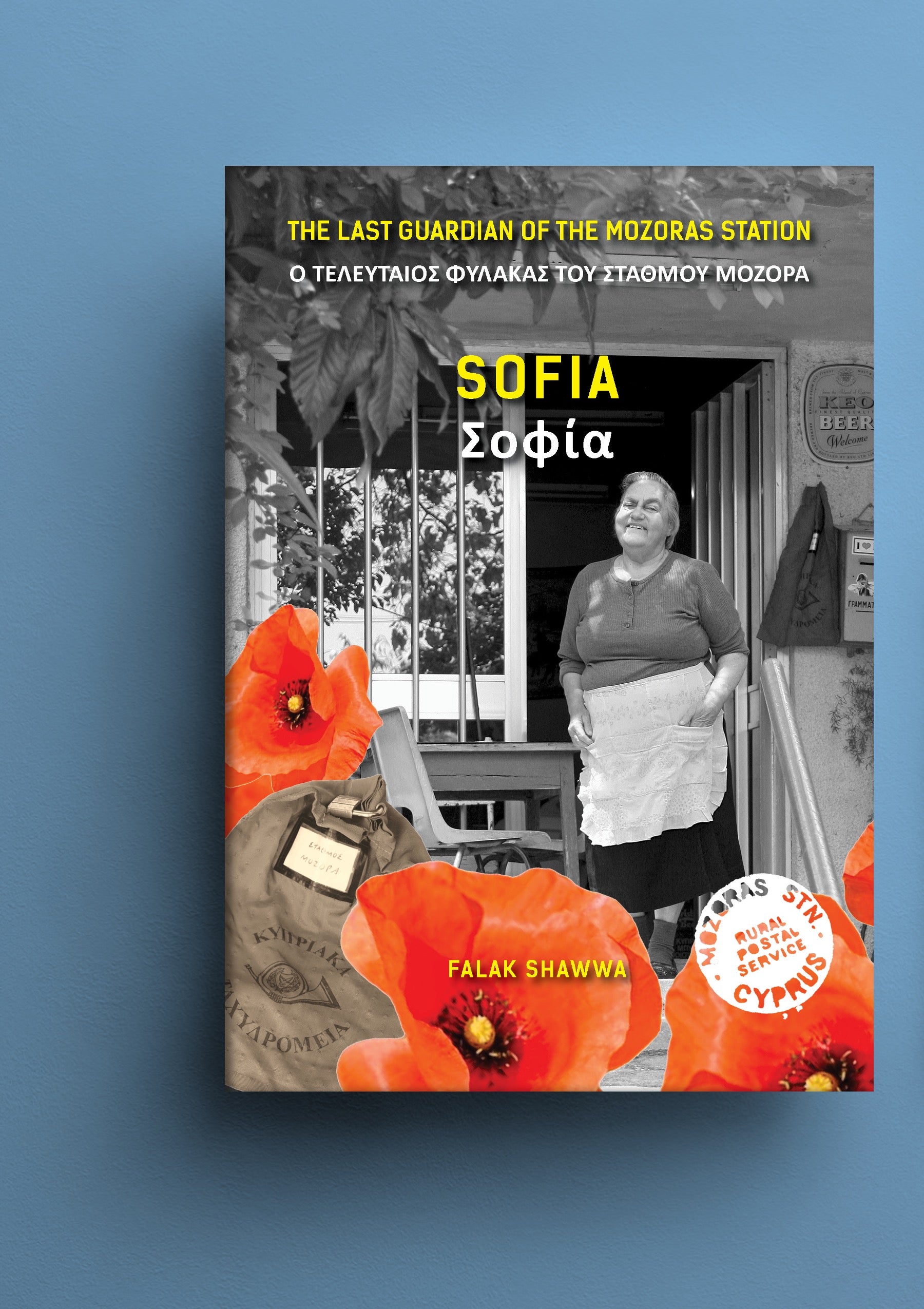 Sofia
Sale price

€30.00
Regular price