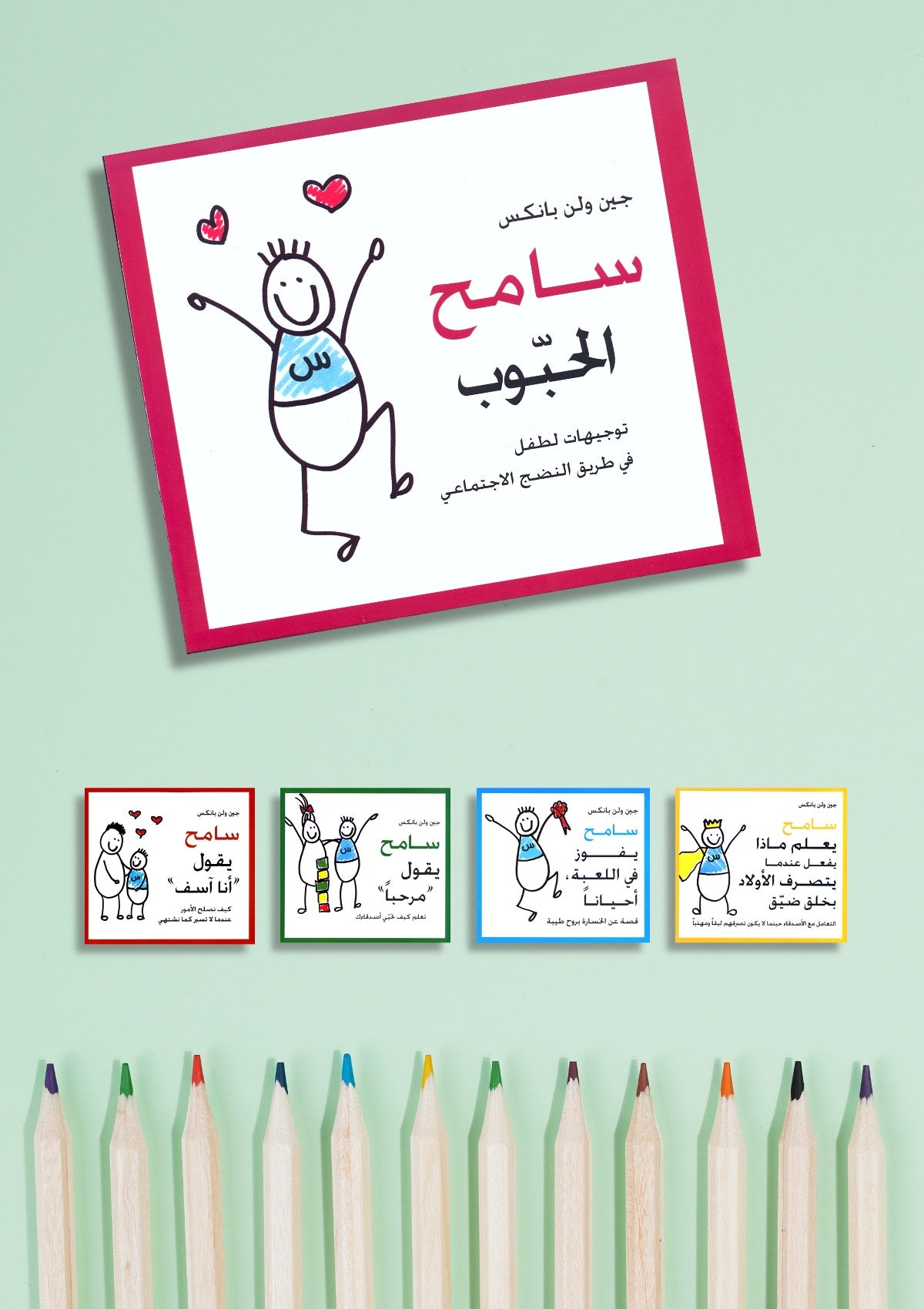 Lovable Sameh
Sale price

€5.00
Regular price
(/)
---
Vibrant, colourful and lively, this book's positive messages and advice are ideal for young children wanting to understand social situations or how friendships work.
All young children require direction. They require discipline and boundaries, education, and rewards. As parents, we teach manners, traditions, morality, and social conduct. It is through our guidance that we prepare our children for a social world. 
However, the addition of speech therapy, behaviour modification, social skills classes, and occupational therapy (to name a few), while necessary to some children's development, may also reinforce a sense of brokenness. In spite of our good intentions our actions may risk eroding a tender ego.
Lovable Sameh takes a moment to honor a child for who he is. As spoken words are seldom enough, Lovable Sameh attempts to ensure, through visual examples, that Sameh is a wonderful and precious child, who is deeply valued amongst his friends and adored by his family.
155 x 178 mm
32 pages incl. color illustrations throughout
Paperback
Rimal Books, 2010
Language: Arabic
ISBN: 978 9963 610 68 6

The Sameh Series
'These books are beautifully yet simply illustrated and written in an appealing child-friendly typeface. They are suitable for reading to children aged 3 years+, or independently by 5-8 year olds...This lively series is definitely a valuable resource for parents and their children, speech and language therapists of all levels of expertise, teachers and other health professionals enjoyed at home, school or in the clinic, and be particularly useful to those working closely with young children who have social communication difficulties such as autism and other spectrum disorders and syndromes.'

The books are very appealing, using cartoons style illustrations. They deal sensitively and in a light-hearted way with some of the problems young children have and are short enough to sustain attention. Highly recommended for the positive messages and the matter-of-fact style.' - SEN Magazine

'A wonderful way to guide a child through the complex social world of childhood' - Eileen Costello, author of Quirky Kids

'Insightful, engaging, and humorous stories designed to help teach children social skills and feel good about themselves ' - Stephanie Loo, M.Ed., Asperger's Association of New England
The Complete 5-Book Set

Lovable Sameh
Sameh Knows What to Do When Kids Act Snitty
Sameh Says 'Hi'
Sameh Wins the Game, Sometimes
Sameh Says 'Sorry'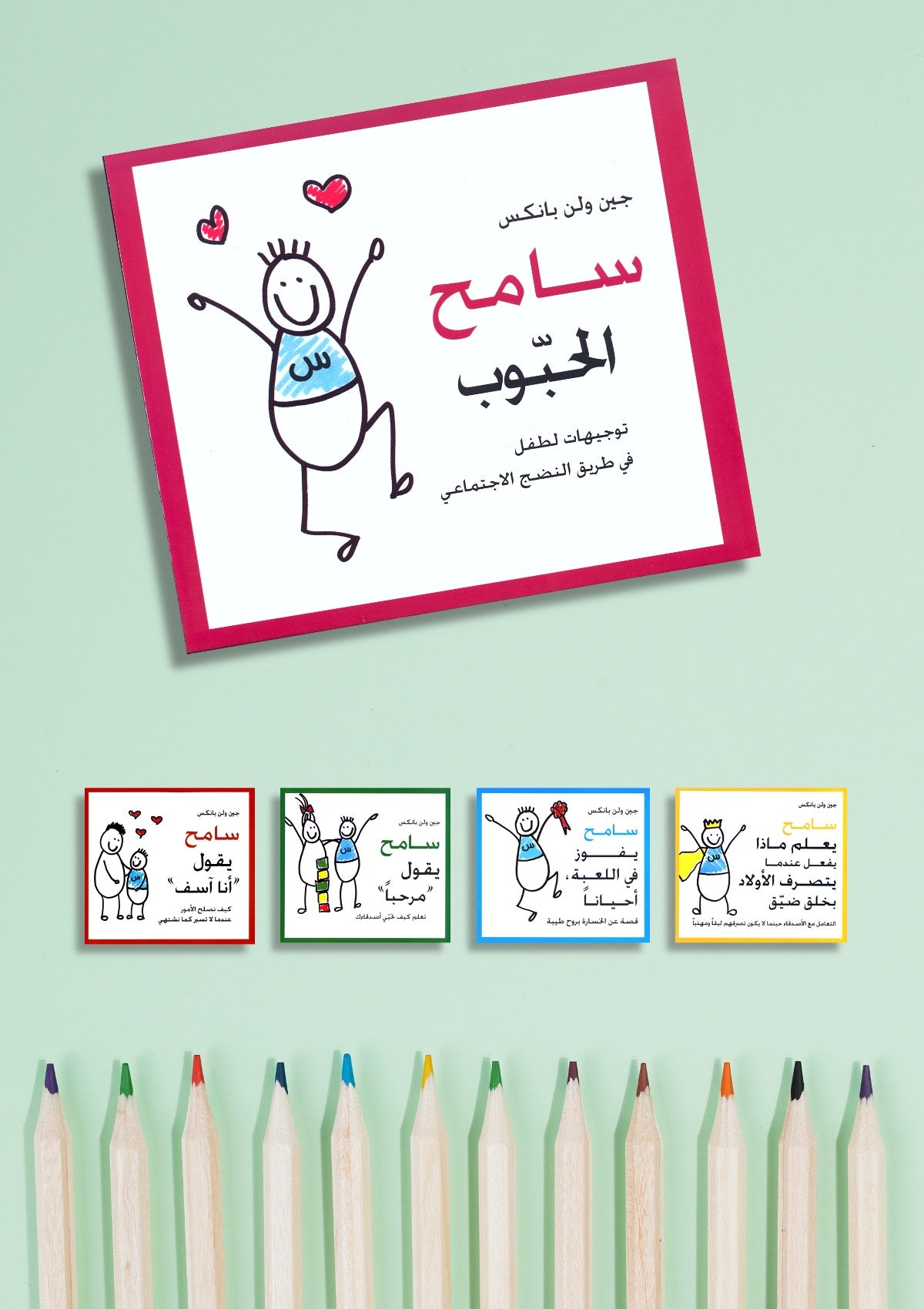 Lovable Sameh
Sale price

€5.00
Regular price
Choose options