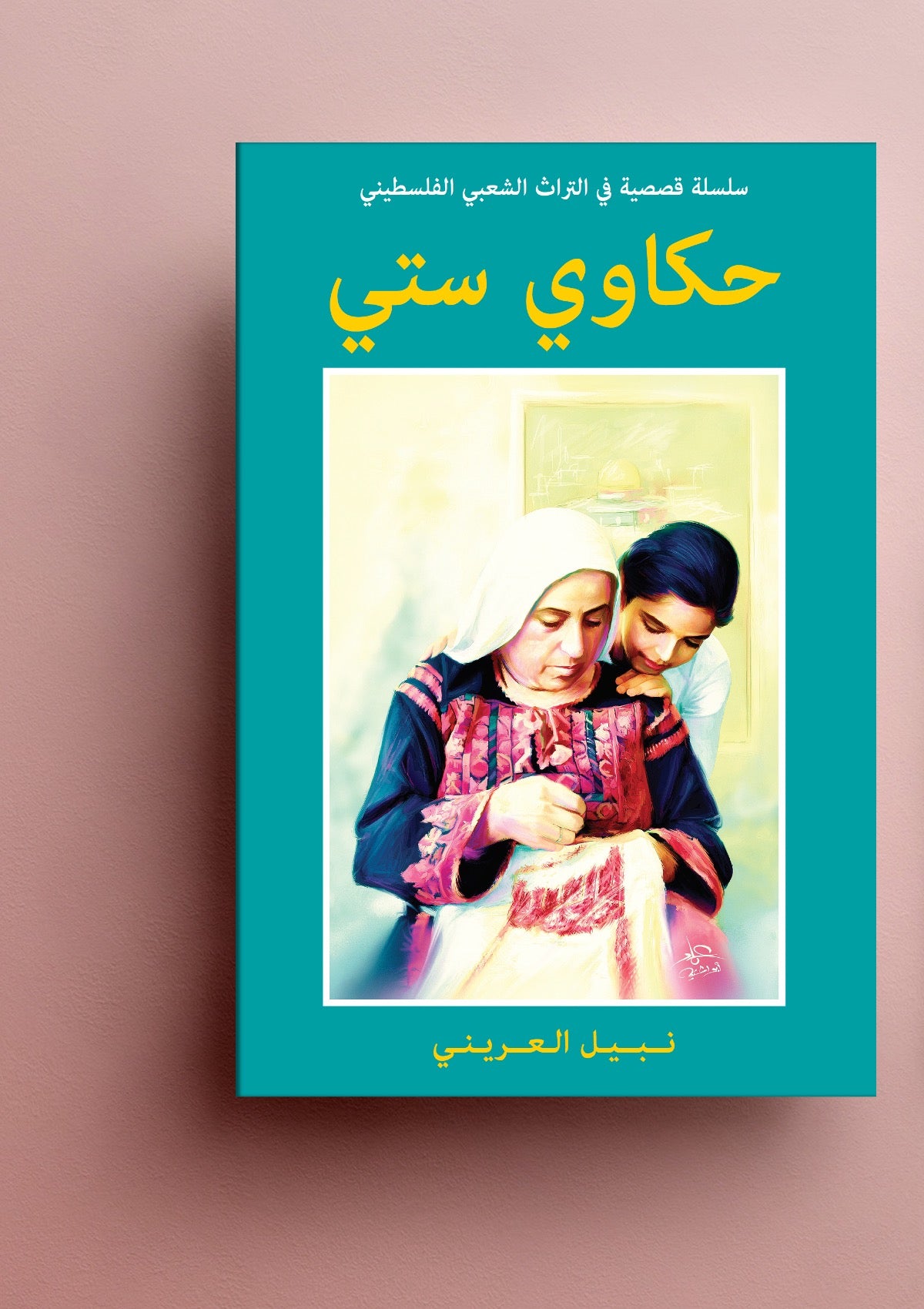 Hakawi Sitti - حكاوي ستي
Sale price

€10.00
Regular price
(/)
---
*Due to formatting restrictions, e-book is available as a

PDF only

.
سلسلة قصصية باللهجة الفلسطينية، تتحدث عن البلدات والقرى التي هُجِّرنا منها سنة ١٩٤٨ . عن العادات والتقاليد وأسلوب الحياة التي عاشها أهلنا، وذكرى رحلة الهجرة. عن الأحزان والأفراح، والأطباق الفلسطينية المشهورة والملبوسات والأشغال
اليديوية الشعبية، مع تبيان الحدود الجغرافية لجزء يسر من البلدات والقرى بكافة تضاريسها.
Nabil Alarini, a writer of children's literature and Palestinian folk tales, created a story collection based on stories told by Grandmothers called "Sitti's stories". The book is intended for children and young adults as a "rich meal" of history, geography, customs, traditions, folklore and heritage that make up national identity.
Alarini was inspired to create this book by the stories that his Grandmothers told his father and mother with their narratives about Palestinian history. His primary motivation for writing the series are his two daughters, who were born in the diaspora to refugee parents who themselves were the children of immigrants and who have relatives scattered all over the world.

Author: Nabil Al-Arini

Size 145 x 215 mm
160 pages incl. full b/w images
Paperback
Language: Arabic (باللغة العربية)
Rimal Books, 2020
ISBN 978-9963-715-34-3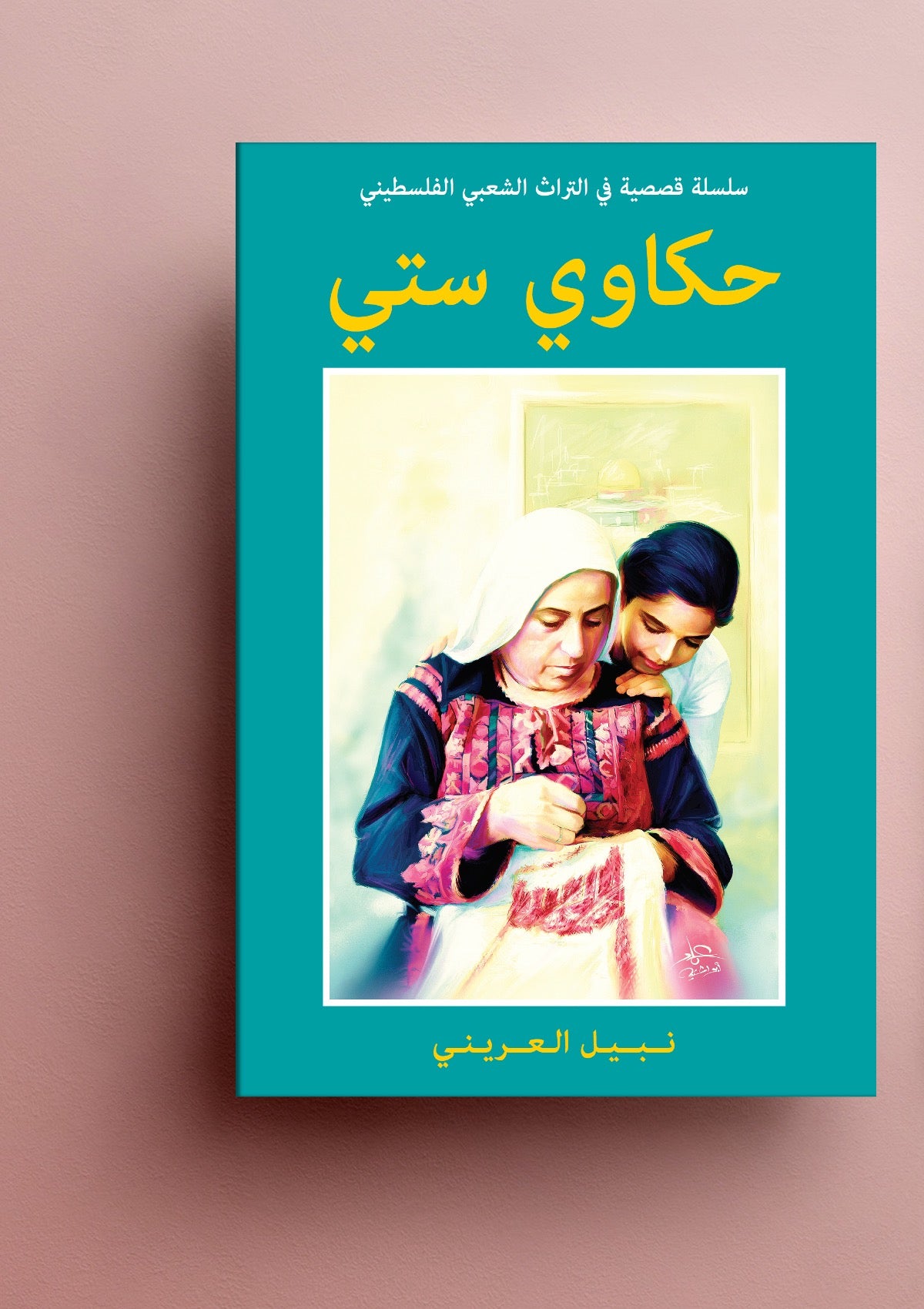 Hakawi Sitti - حكاوي ستي
Sale price

€10.00
Regular price
Choose options