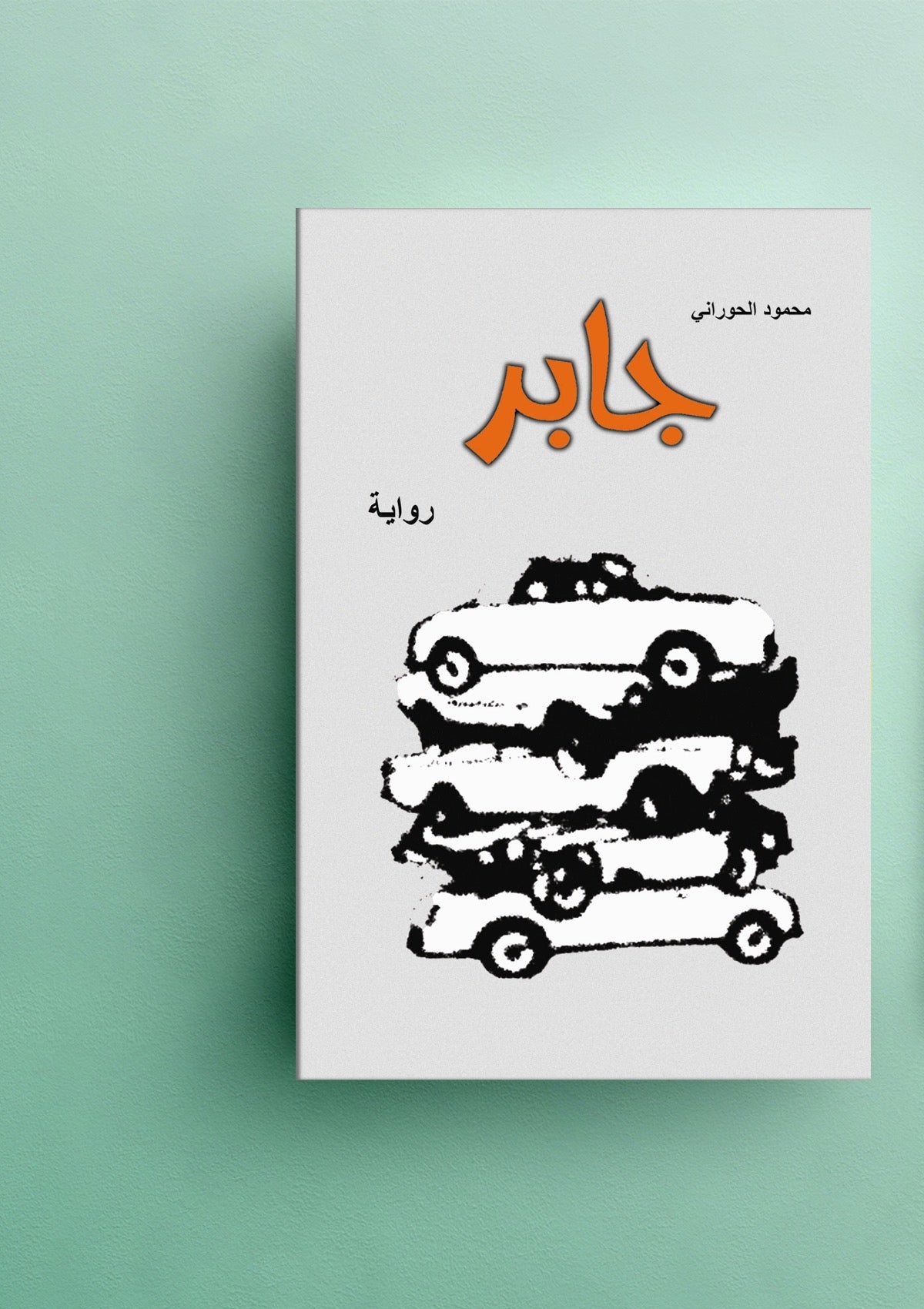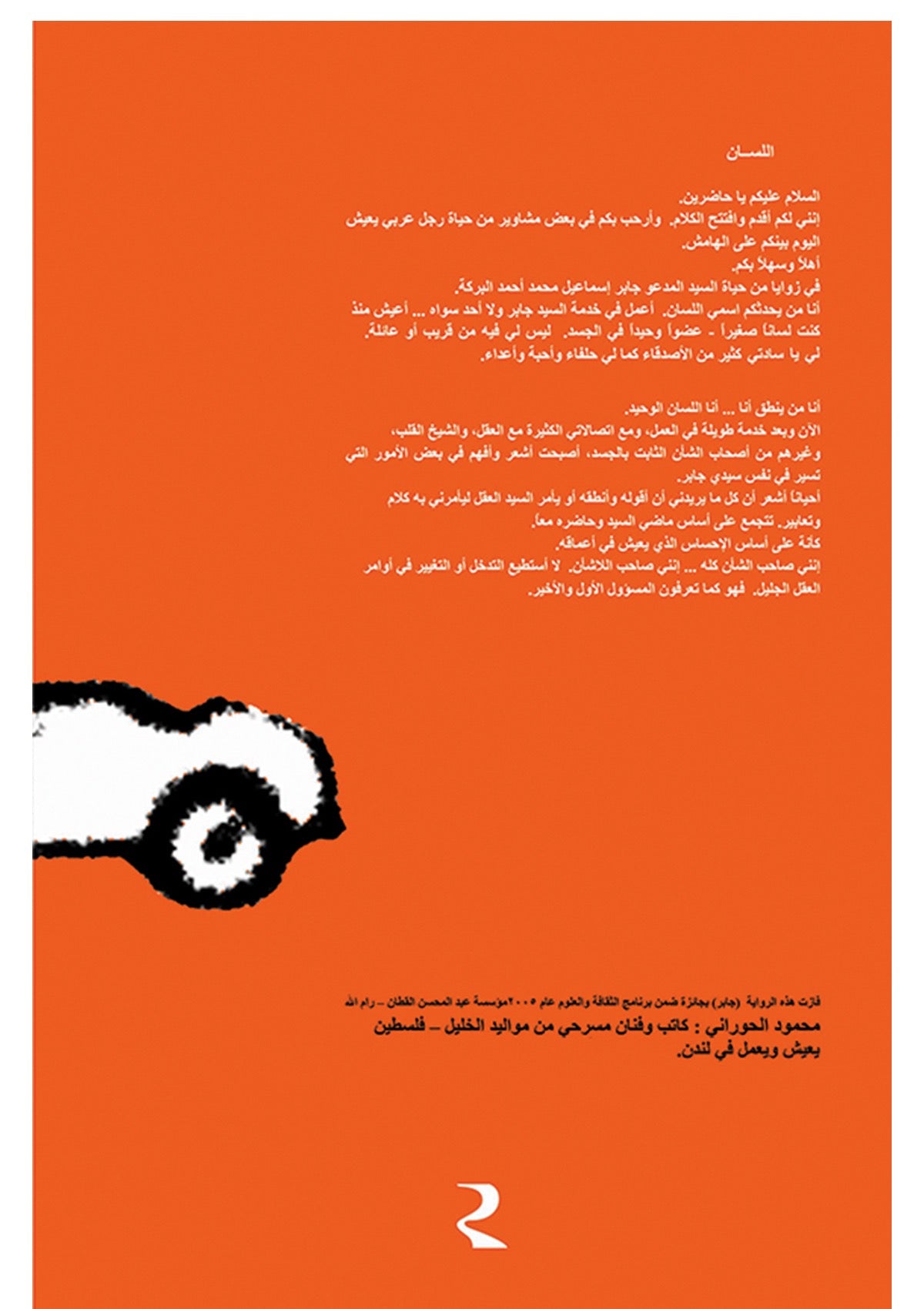 Jaber
Sale price

€4.00
Regular price
(/)
---
To you I present and start my speech. I welcome you to some of the outings in the life of an Arab man who today lives among you on the sidelines.
Welcome to you all in the corners of the life of the so-called Jaber Ismail Muhammad Ahmad al-Barakah.
I, the person addressing you, am called Tongue. I work in the service of Mr Jaber, and no one else but him. Ever since I was a small Tongue, I have existed as a sole organ in the body, with no other relative or family member in that body.
However, my dear sires, I have many friends, as well as allies, loved ones, and enemies.
I am the one who utters; I am the only Tongue. Now, after long service and the many contacts I have with Brain, Sheikh Heart, and others of consequential importance to the body, I feel and comprehend some matters that run through the spirit of Mr Jaber.
Sometimes I feel that everything he wants me to say and utter, or everything Mr Brain is ordered to order me to say and express is gathered on the basis of both the past and present of the master. It is as though it is based on the emotion that dwells deep within him. I am the master of the entire affair. I am the master of the no affair. I cannot intervene or change the orders of venerable Brain. As you well know, he is the first and last responsible party.
*Recipient of the Qattan Foundation Award in 2005.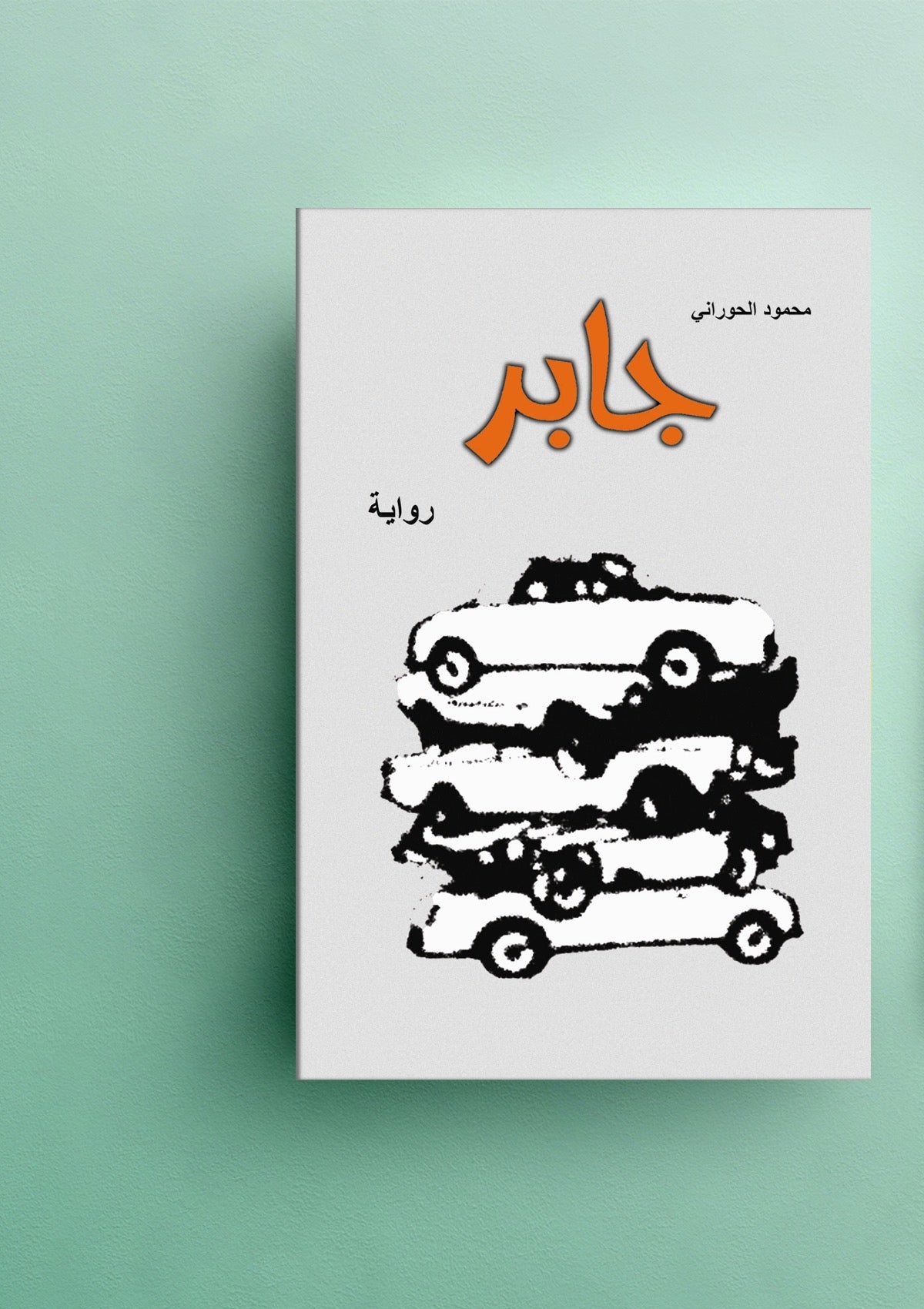 Jaber
Sale price

€4.00
Regular price
Choose options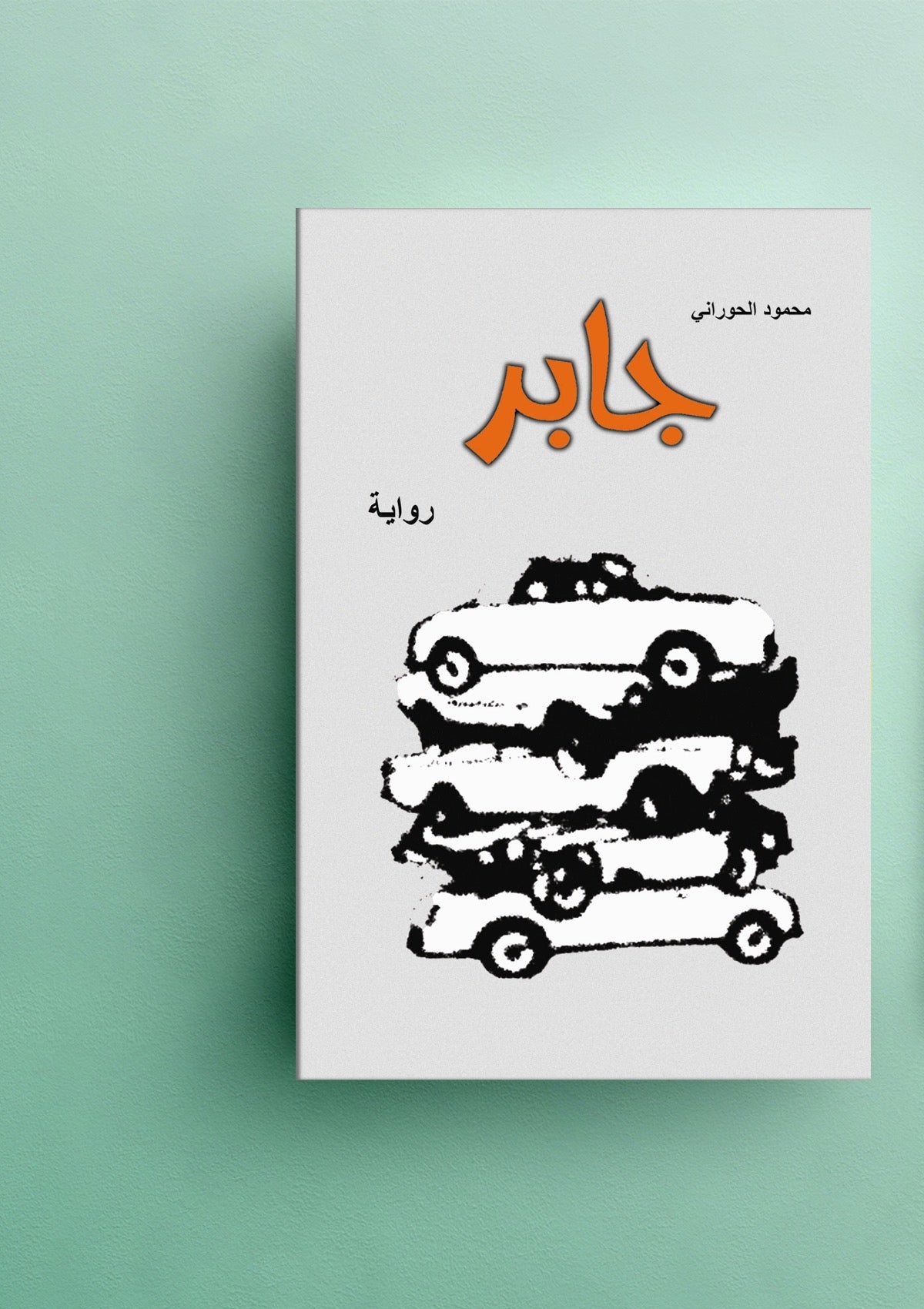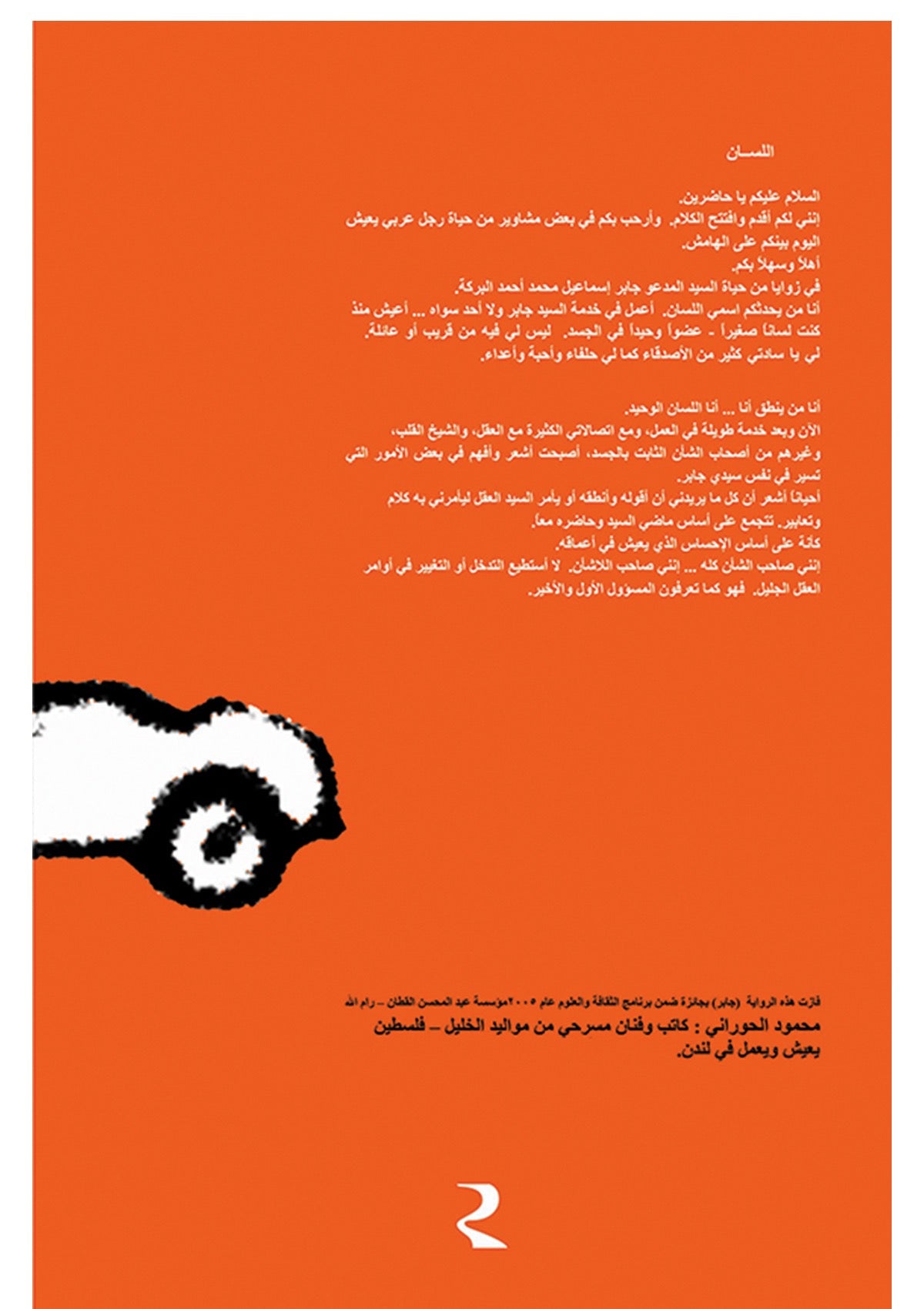 Jaber
Sale price

€4.00
Regular price