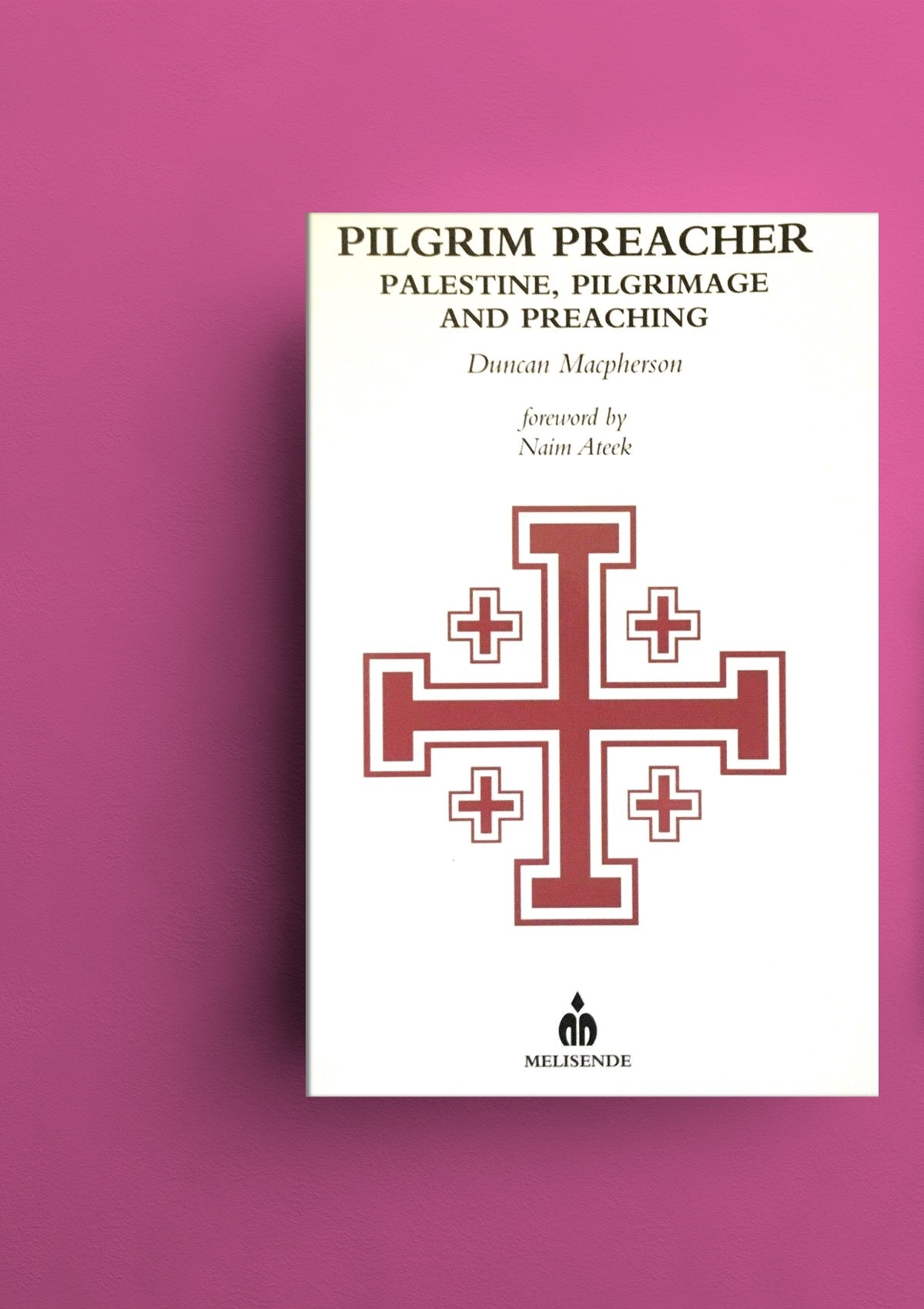 Pilgrim Preacher
Sale price

€19.00
Regular price
(/)
---
Pilgrim Preacher
Palestine, Pilgrimage and Preaching
by Duncan Macpherson
Foreword by Naim Ateek
Pilgrim Preacher examines the impact of the Holy Land upon preaching. It explores the place of preaching in pilgrimage to the Holy Land but it also argues for the relevance to preaching of the Holy Land in all its aspects—geographical and cultural, historical and contemporary.
Drawing upon the latest insights of modern preaching studies, Deacon Duncan underlines the importance of the Holy Land for historical-critical interpretation of the texts of the Bible. He also spells out the opportunities presented for the preacher by religious pluralism and political conflicts in Israel-Palestine today. He challenges the preacher to confront controversial issues requiring historical judgements that have relevance for contextual preaching that relate not only to the situation in the Holy Land but also to issues and conflicts worldwide.
This book will be invaluable both for Christian preachers and teachers as well as for a wider readership who are concerned to see peace and justice in the Holy Land and to identify the role of religious understanding in bringing them about.
REVIEWS
'Dr Macpherson's extensive knowledge and brilliant analysis of the Israeli Palestinian conflict is reason enough to read Pilgrim Preacher.' - The Reverend Professor Gregory Heille, OP, Aquinas Institute of Theology.

'Pilgrim Preacher ... is most fair and even handed, especially in its sensitive handling of Liberation Theology, but best of all in the homilies, which was the purpose of the exercise. I warmed to them all ...' - Hubert Richards, author of Pilgrim Guide to the Holy Land , 1988.
'This is a fascinating exploration of the impact which the Holy Land in its geography, sadly chequered history, and troubled present has had, can have and should have on Christian preaching.' - The Reverend Dr Stephen Wright, Director, College of Preachers, Spurgeon's College, London
135 x 216 mm
146 pages
Paperback
Melisende Publishing, UK
2004
English
ISBN 1-901764-39-7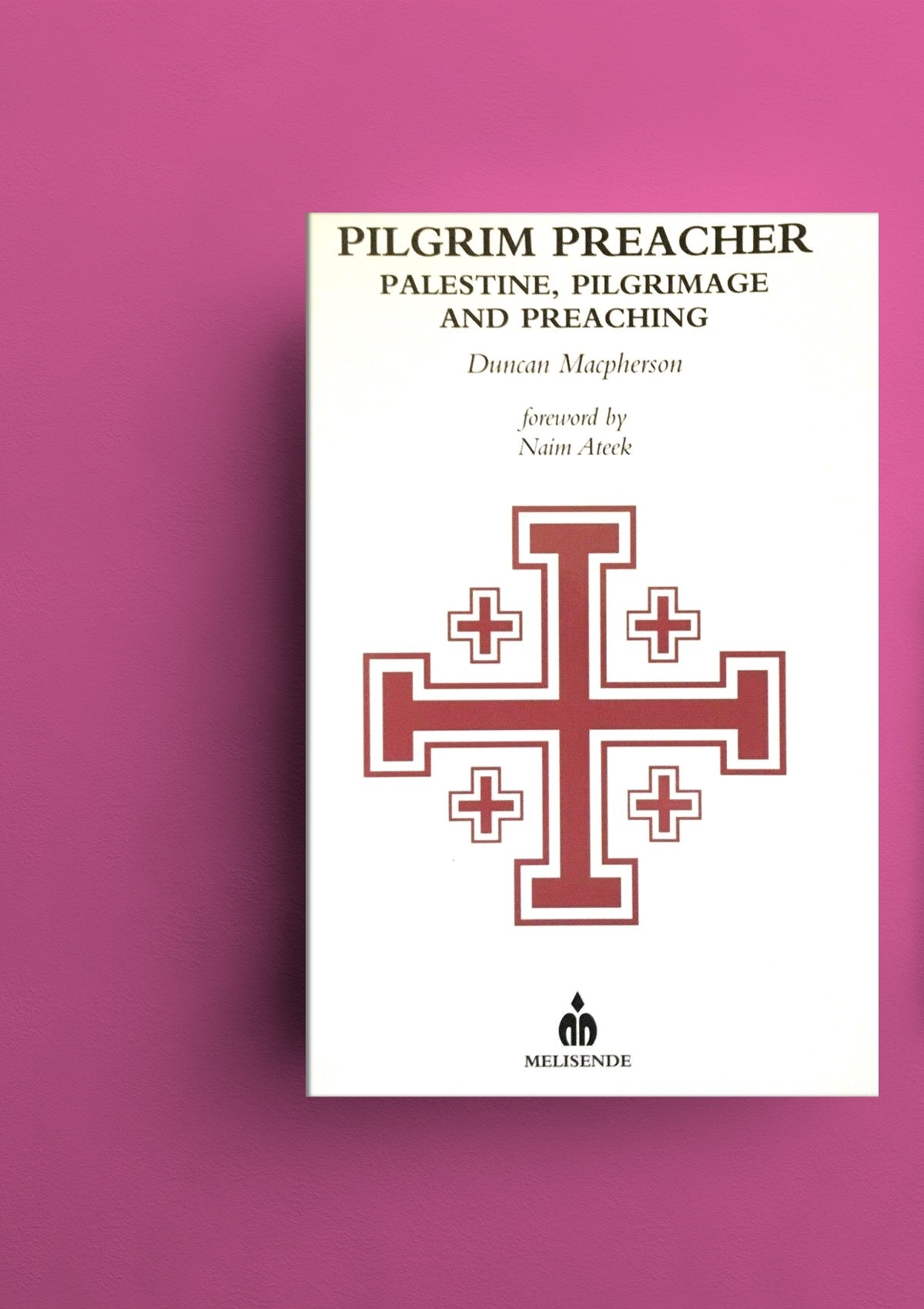 Pilgrim Preacher
Sale price

€19.00
Regular price
Choose options