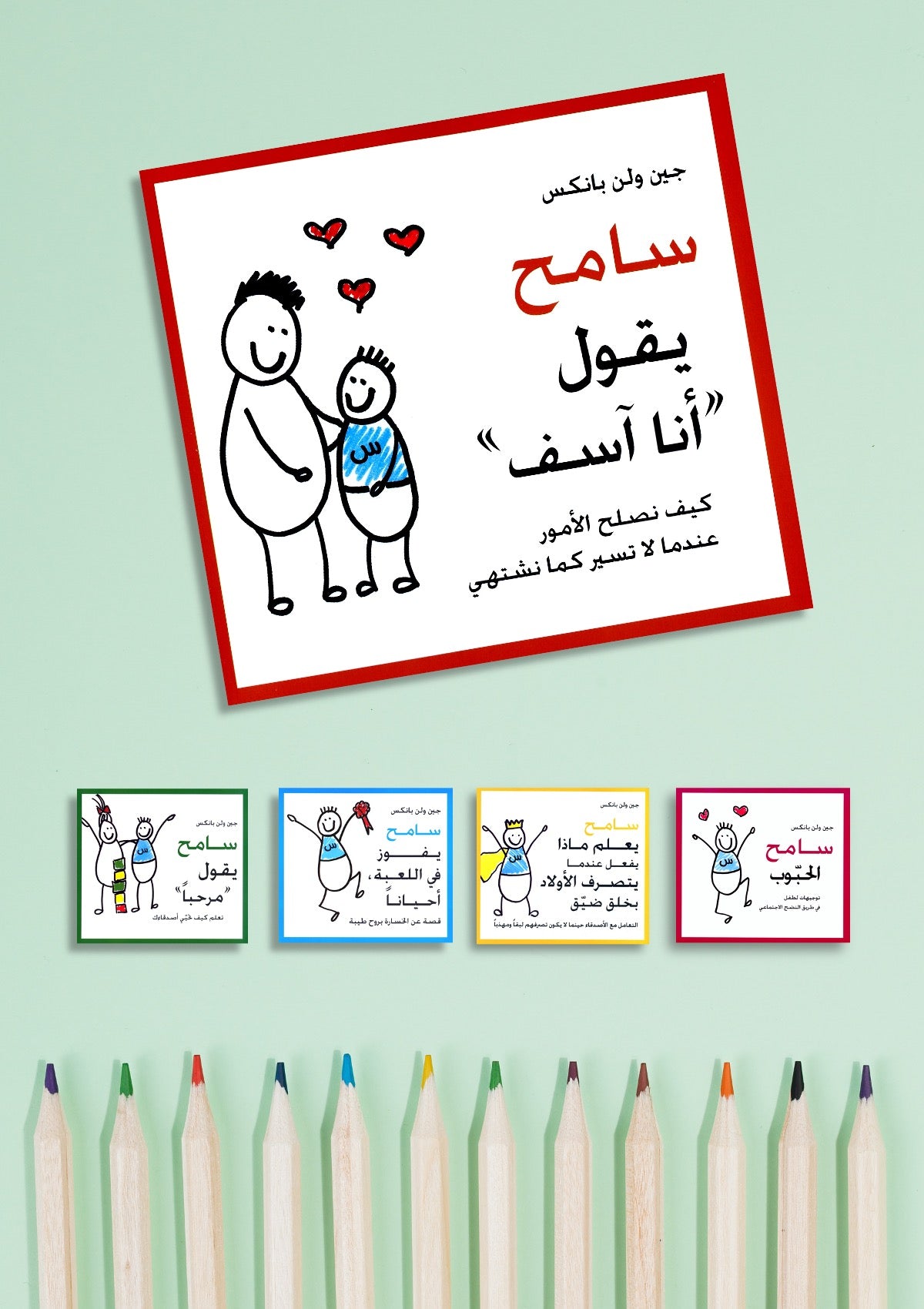 Sameh Says 'Sorry'
Sale price

€5.00
Regular price
(/)
---
Vibrant, colourful and lively, this book's positive messages and advice are ideal for young children wanting to understand social situations or how friendships work.
Making mistakes is part of the learning experience, and more importantly, so is learning to take responsibility for those mistakes and saying 'sorry' to the person you have upset. Some people have a more difficult time learning to do this than others. Fighting might escalate if apologies are not offered.
In Sameh Says 'Sorry', Sameh apologises to his brother Jamil after hitting him in the nose during play wrestling. Also, Sameh learns it's important to use words to express how he feels rather than hitting someone. After saying 'sorry', Jamil forgives Sameh. Sameh also feels better after apologising. Both boys can continue to have fun times together.
Making mistakes goes hand in hand with learning. It is a fact of life to which none of us are immune. Yet it is not our mistakes, but how we deal with them that truly defines who we are. Recognizing our errors, accepting responsibility, and asking forgiveness, are among the essential ingredients needed to maintain lasting relationships. While remorse may come easily for some children, others, however, may be inclined to defensiveness. This inability to back down will repeatedly find some children stuck in escalating confrontations, for which they have little control. In Sameh Says 'Sorry', Sameh impulsively whacks his brother, Sameh accepts responsibility for his blunder and apologizes. In doing so, he is able to mend the situation with some level of dignity. Freed by forgiveness, both Sameh and his brother are able to negotiate productive ways of preventing future mishaps.
155 x 178 mm
32 pages incl. color illustrations throughout
Paperback
Rimal Books, 2010
Language: Arabic
ISBN: 978 9963 610 47 1

The Sameh Series
'These books are beautifully yet simply illustrated and written in an appealing child-friendly typeface. They are suitable for reading to children aged 3 years+, or independently by 5-8 year olds...This lively series is definitely a valuable resource for parents and their children, speech and language therapists of all levels of expertise, teachers and other health professionals enjoyed at home, school or in the clinic, and be particularly useful to those working closely with young children who have social communication difficulties such as autism and other spectrum disorders and syndromes.'

The books are very appealing, using cartoons style illustrations. They deal sensitively and in a light-hearted way with some of the problems young children have and are short enough to sustain attention. Highly recommended for the positive messages and the matter-of-fact style.' - SEN Magazine

'A wonderful way to guide a child through the complex social world of childhood' - Eileen Costello, author of Quirky Kids

'Insightful, engaging, and humorous stories designed to help teach children social skills and feel good about themselves ' - Stephanie Loo, M.Ed., Asperger's Association of New England
The Complete 5-Book Set

Lovable Sameh
Sameh Knows What to Do When Kids Act Snitty
Sameh Says 'Hi'
Sameh Wins the Game, Sometimes
Sameh Says 'Sorry'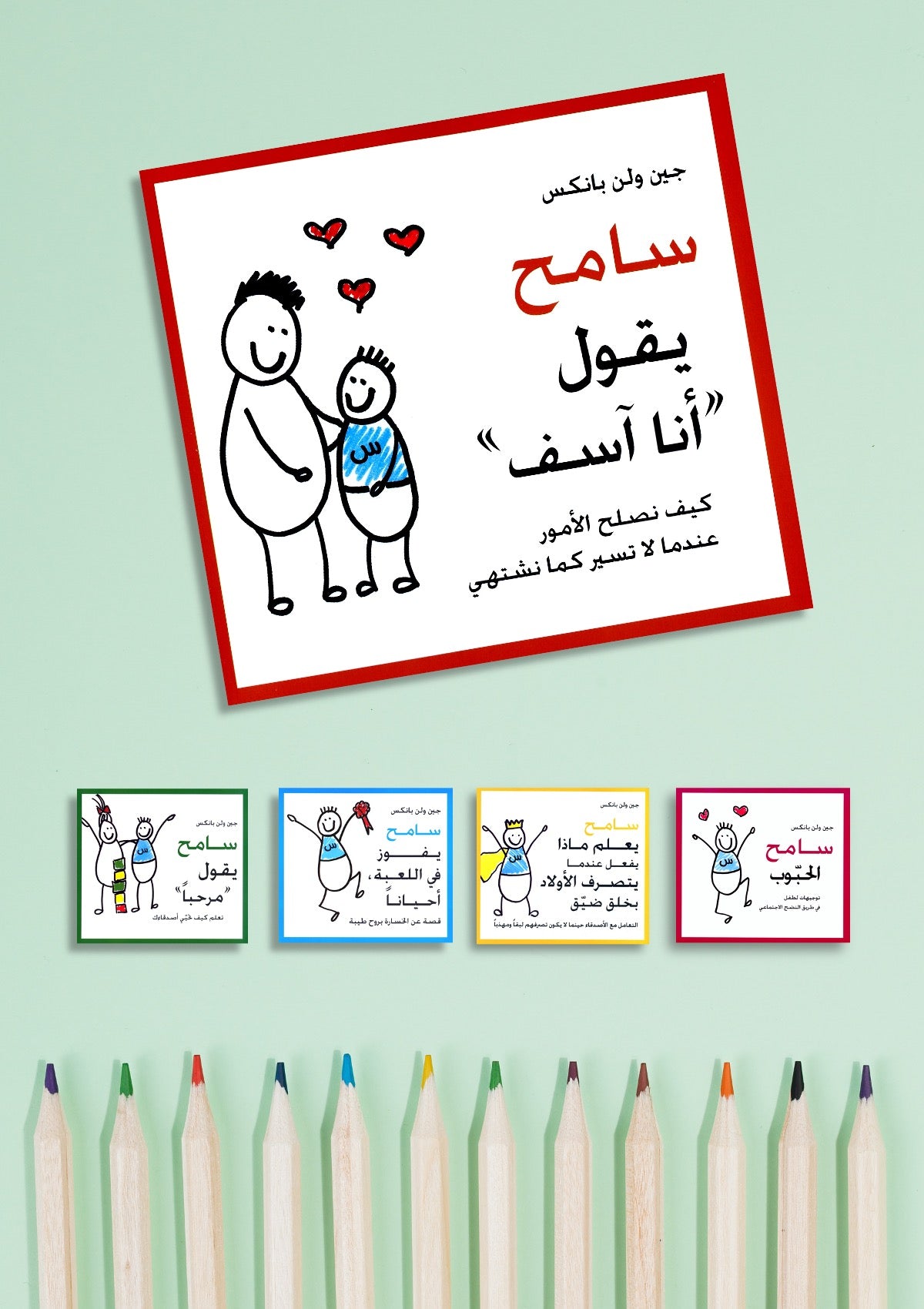 Sameh Says 'Sorry'
Sale price

€5.00
Regular price
Choose options