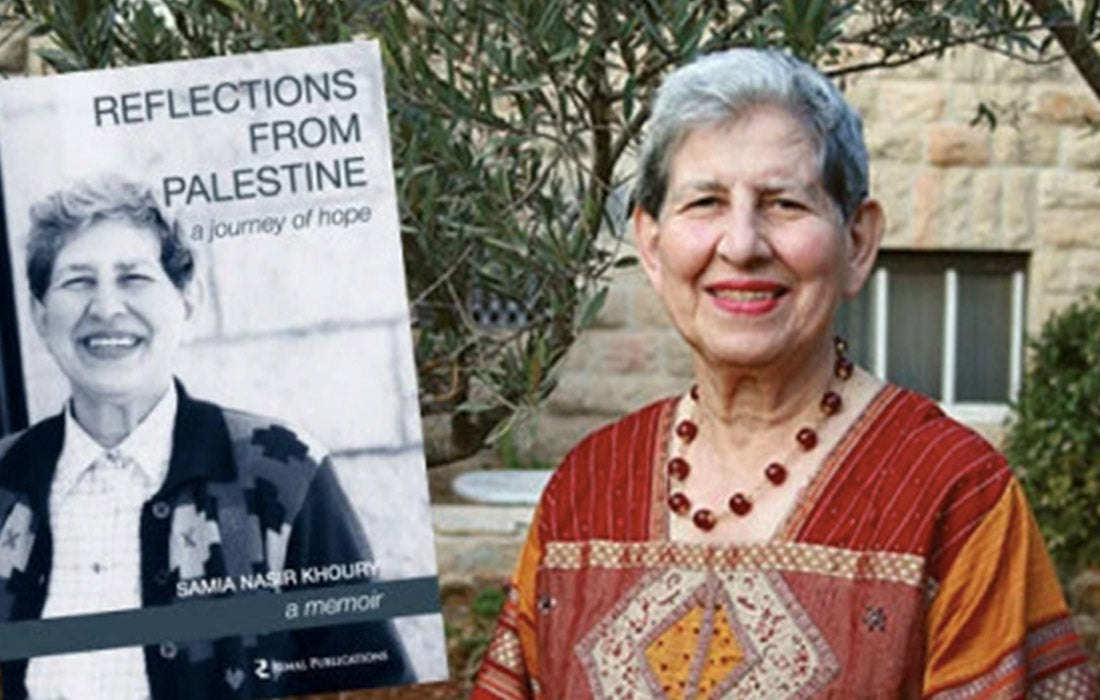 Reflections from Palestine Launch at Sabeel
The 25th anniversary of Palestinian liberation theology was the setting for the launch of Reflections from Palestine - A Journey of Hope, a memoir by Samia Nasir Khoury. The celebration in Jericho was part of the Sabeel International Conference.
On 5 December, 2013 over 350 guests from Jerusalem and the West Bank, Nazareth and the Galilee area, and 15 other countries took part in the celebration. Khoury was a founding member of Sabeel, the ecumenical liberation theology center in Jerusalem.
Reflections from Palestine tells the story of life under Israeli occupation. It is a story that Khoury¸ who celebrated her 80th birthday on the day of the book launch, has told for many years. The book opens at the outset of 1967 "Six-Day" war" and describes the relentless series of "temporary measures" that became the binding, suffocating reality of occupation leading up to and following the Oslo Accords.
Khoury explains the wide-ranging social and political problems facing Palestinians under occupation through the sweet and sorrowful experiences of family and community life.
The Rev. Naim Ateek, founder of Sabeel, said Khoury "makes her reader live with her the anxiety of a mother and grandmother, yet she never sounds bitter and never loses hope because she strongly believes in the justice of the cause of her people, the Palestinians."
Khoury is a founding member of the Board of Trustees of Birzeit University in the West Bank. She was for many years a leader in the East Jerusalem YWCA. Khoury wrote for more than five years for The Witness magazine, a publication of the Episcopal Church Publishing Company. Reflections from Palestine - A Journey of Hope is published by Rimal Books.