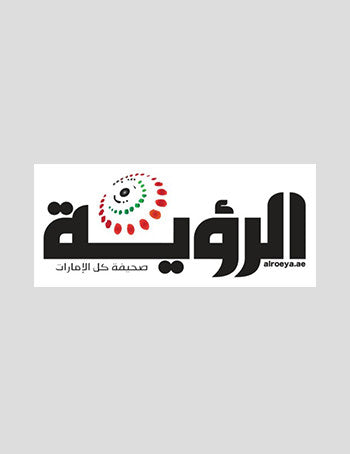 ALROEYA
وداد
وداد اسم عربي، وهو اسم علم مؤنث، يعني المحبة، الرغبة، الميل، وهو جمعُ ودّ أي حب وهو الأرجح، كما أن غالبية من تسموا به كانوا يميلون إلى تفسير اسمهم على هذا النحو، بأنه جمع كلمة ودّ أي حب.

وداد اسم من المصدر وَدَّ، وحفِظَ له الوِدادَ أي اعترف بحبِّه له، وَدَّ: فعل، ويقال وادّ أي تواصل بالحب، والمفعول مَوْدود، وَدَّ صَاحِبَهُ أي أَحَبَّهُ، وَدِدْتُ أي تَمَنَّيْتُ، وادَّ يُوَادّ أي فعل فهو مُوادّ، والمفعول مُوادّ.

أما موضوع مقالنا اليوم فهو الباحثة وداد كامل قعوار وهي سيدة فاضلة مبدعة أولاً في الود مع الناس، وثانياً مبدعة في حمل أمانة جزء من الهوية العربية ونقلها بأمانة للأجيال المقبلة.

وهي خبيرة في التراث الثقافي الأردني والفلسطيني، وخصوصاً فيما يتعلق بالأزياء والزينة والمشغولات الفضية والمقتنيات المنزلية، وتعد هذه السيدة القديرة من المراجع الرئيسة للتراث الفلسطيني والأردني في ذلك الحقل، تنقلت خلال نصف قرن بين فلسطين والأردن ولبنان مما شكّل شخصيتها وأثرى حياتها الثقافية وأغنى ذائقتها الفنية، وجعلها تتعلق بفن التطريز الشامي والعربي بشتى أنواعه، وهي صاحبة أكبر مجموعة متكاملة ومتسلسلة، ويُطلق عليها شعبياً لقب «أم اللباس الفلسطيني».

حدثتني السيدة وداد وكان في حديثها شيء من الحسرة، فقالت بأنها تسلمت أخيراً من السفير الهولندي في عمان بييت دي كليرك، جائزة الأمير كلاوس لالتزامها بجمع وإنقاذ وحفظ التراث الثقافي والفني من روائع فنون النسيج من الثقافات العربية، فقد قدم لها السفير الهولندي تلك الجائزة التي تعتبر واحدة من الجوائز العالمية المرموقة، وقالت إن ما يؤلمها أن تكرم من دولة أجنبية قبل أي دولة عربية، كما أن المنظمات والمؤسسات الثقافية العربية غائبة تماماً عن واقع المشهد الثقافي العربي، بل إن تلك المنظمات والمؤسسات تهرول وتزايد على إقامة المهرجانات والمظاهر الاحتفالية فقط، دون أن تُعنى بلب العمل الثقافي البحثي والعلمي.

أخيراً أيضاً وبمجهود شخصي افتتحت السيدة وداد صالة عرض متحفية تسمى طراز، لتتمكن من عرض مجموعتها القيمة من الأزياء والمقتنيات الفلسطينية والأردنية، إضافة إلى مجموعة مختارة من الأزياء والزينة العربية، والمبنى يحتوي على مخازن نموذجية لحفظ وتوثيق الملابس والمقتنيات، إضافة إلى غرف للتوثيق وأخرى للتثقيف والدراسة.

وقد جمعت قعوار على مدى 60 عاماً ما يقارب 3000 زي ومكملات الأزياء من التراث الفلسطيني والأردني والسوري والعراقي واليمني والإماراتي والسعودي، إضافة إلى مناطق وأقاليم عربية أخرى، إضافة للحلي والزينة والمقتنيات المنزلية من النحاس والمعدن والخشب والأحجار الكريمة، وبذلك تمثل مجموعتها إرثاً حضارياً عربياً، وتعود بعض القطع في مجموعتها إلى أكثر من قرن ونصف القرن، كما لم تتوقف عند ذلك الحد، بل بدأت بجمع أزياء جديدة مستوحاة من التراث لكن متأثرة بالأحداث السياسية أو بتأثيرات الحياة العصرية أو بالحداثة الفنية الآنية، وآخرها أثواب مستوحاة من الانتفاضة الفلسطينية المباركة ومن المحنة الفلسطينية وأجواء مخيمات اللاجئين.

ولا يزال للسيدة وداد قعوار أمانيّ عديدة وأحلام ومشاريع مؤجلة للثقافة والتراث والمرأة العربية .. أدعو الله أن يمتعها بموفور الصحة والعافية وطول العمر لتسعد بتحقيق كل أمانيها.
Threads of Identity
Prestigious Award Widad Kawar receiving the Directorate of Heritage Award by Mr. Abdulaziz Almusallam Alkhaaldi - The Director of Heritage & Cultural Affairs of the Government of Sharjah. Mr. A...
Read more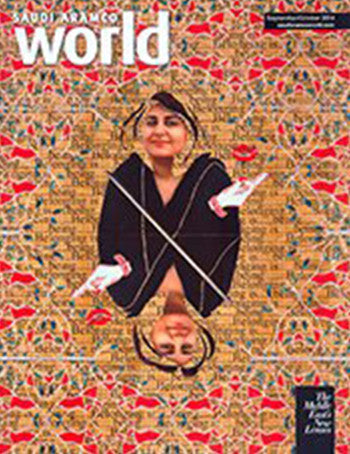 Historic Nicosia
Historic Nicosia Possibly the most comprehensive historical treatment of Cyprus's capital ever undertaken, this weighty volume portrays Nicosia from the Early Neolithic some 7000 years ago to its ...
Read more