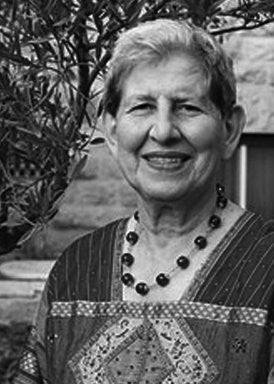 Samia Nasir Khoury
Samia Nasir Khoury retired in 2003 after serving for 17 years as president of Rawdat El-Zuhur, a coeducational elementary school for the lower income community in East Jerusalem. She continues to serve as treasurer of the board of the Sabeel Ecumenical Liberation Theology Center in East Jerusalem and on the board of trustees of Birzeit University in Birzeit, Palestine.
Samia was deeply involved with the YWCA, including serving as the national president of the YWCA of Jordan for two terms (as the Palestinian West Bank had been annexed to Jordan in 1950). When Jordan severed its ties with the West Bank in 1988, the YWCA of Palestine was reestablished, and she was its first president from 1991-96. Her breadth of international experience has also included addressing two UN NGO Forums: in New York in 1996, and in Athens in 2000.
Samia writes about justice, truth, and peace for the Palestinian people, the relationships between people and the land, the context of Christian-Jewish-Muslim relationships in the Holy Land, concerns for children in conflict, and gender issues.