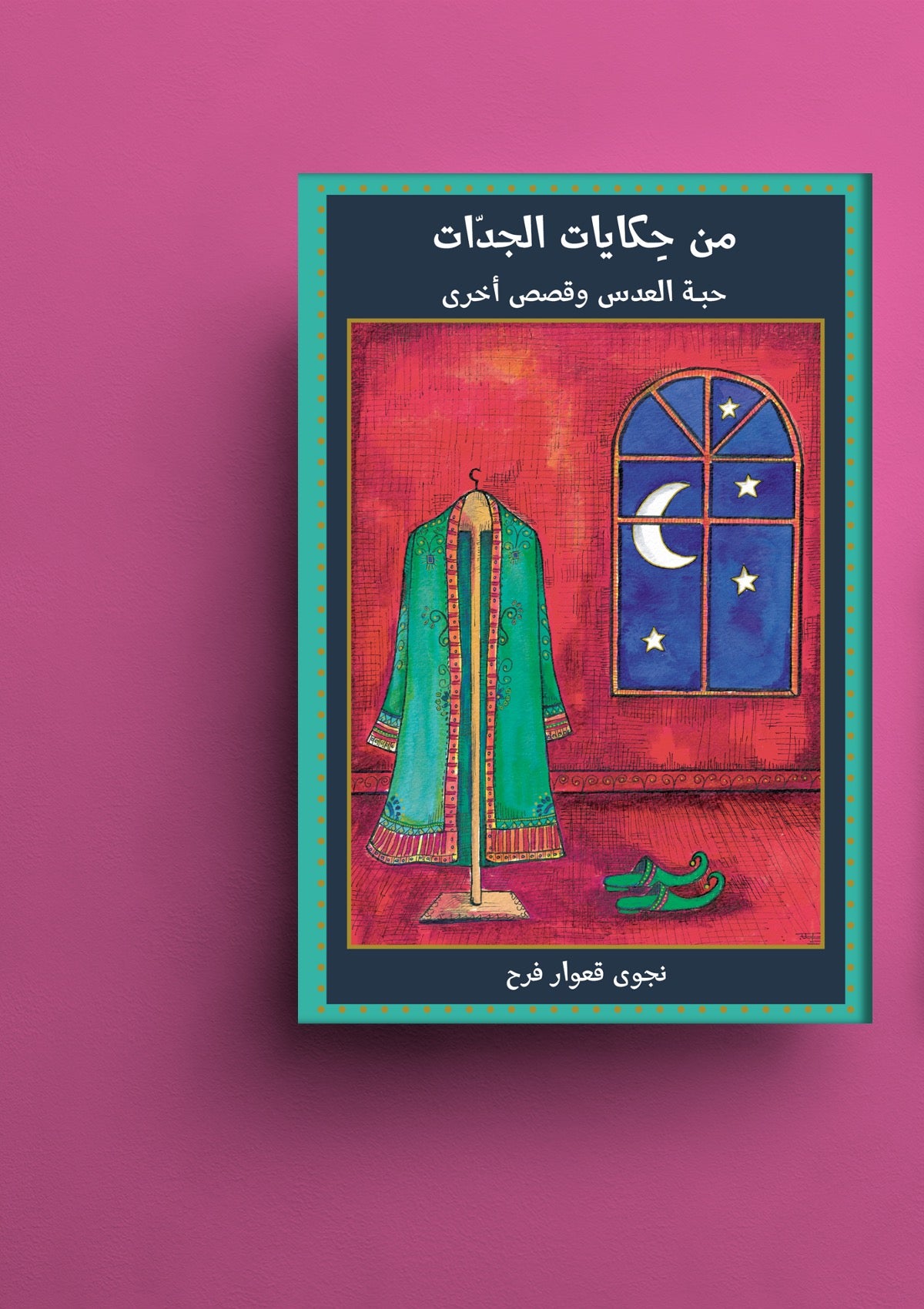 من حكايات الجدّات
Sale price

€8.00
Regular price
(/)
---
دارُ الإذاعة الفلسطينية والعام 1947، والإذاعةُ عبر الأثير تطلب من المستمعين والمستمعات أنْ يزوِّدوها بما يعرفونه أو يسمعونه من الحكايات والفولكلور الشعبي، وذلك قبل أنْ يندثرَ جيلٌ روى هذه الحكايات وعايَشَها حول مَوقد النار في الشتاء، أو على السَّطح في الليالي الصيفية المُقمِرة. وتجد الدَّعوة صداها في نفسي، كما في نفوس الآخرين، وأُسارِع لتسجيل ما اختزنَتْهُ الذاكرة في الطفولة، والطلبِ إلى من أعرفهم لِيَرْوُوا لي حكاياتهم لإذاعتها
وأعود ألَمْلِمُ أطراف الحكايات مِن هنا وهناك، فكانت حصيلة هذا ما يحتويه هذا الكتاب

Grandmothers' Tales [Arabic edition]

Here we encounter magic, menace, tricksters out-tricked, djinns and camels, the miser and the hospitable peasant, the poor boy making good, poignant loss and happy ending - all drawn from human nature with no divisive overtones."
In this collection of folktales, Najwa Kawar Farah gives a personal collection of Palestinian fables.
The soul of a people lies in the stories and songs with which their children grow up. From earliest days the human race has enjoyed a soaring imagination, reaching to the stars and also weaving patterns of action, beauty, heroism, and humor to while away long hours of dimly lit darkness. In cave, tent, hut, or palace, tales beguile the young and old.
145 x 215 mm
160 pages
Paperback
Rimal Books | 2017
Language: Arabic
ISBN: 978 9963 715 33 6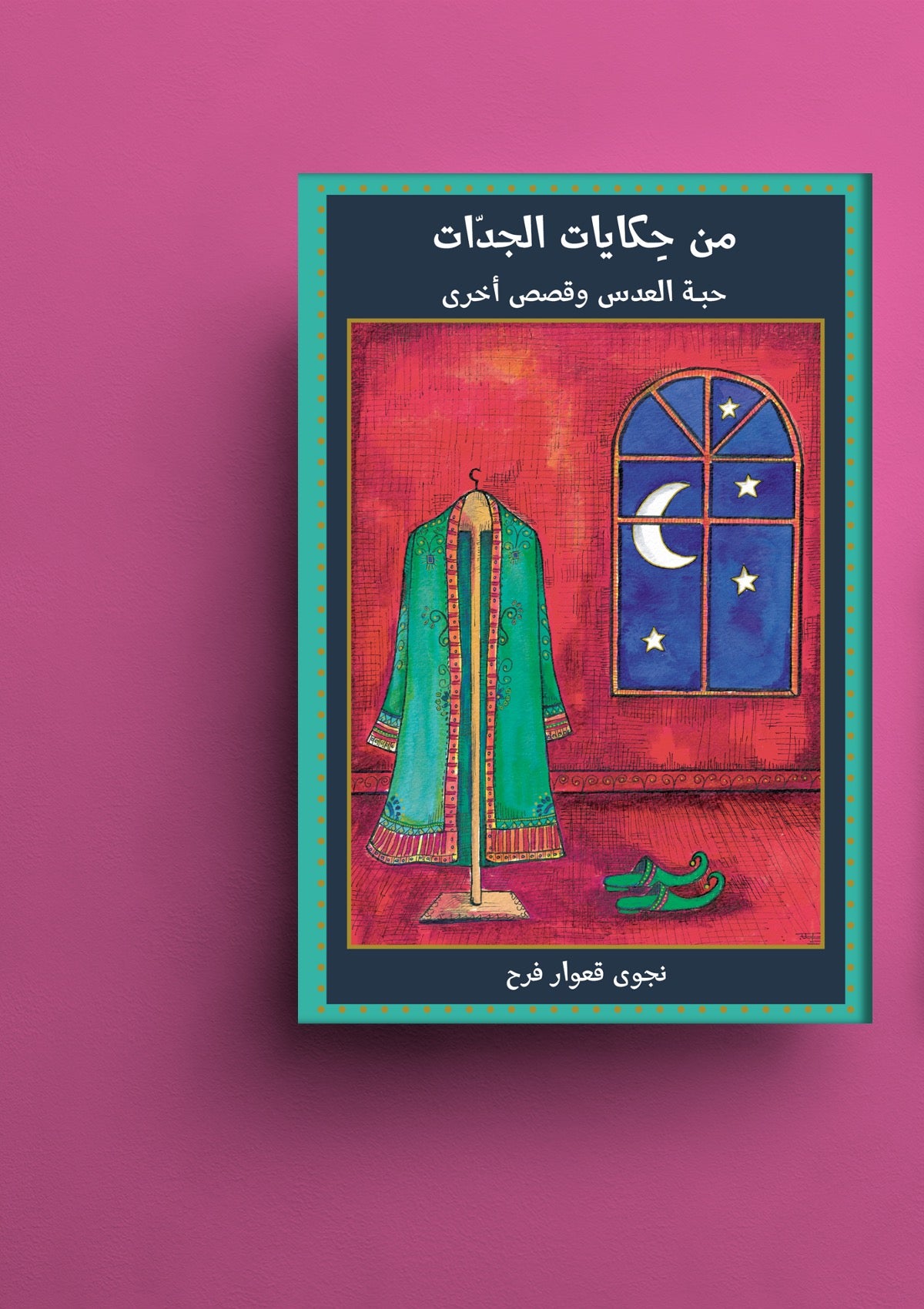 من حكايات الجدّات
Sale price

€8.00
Regular price
Choose options