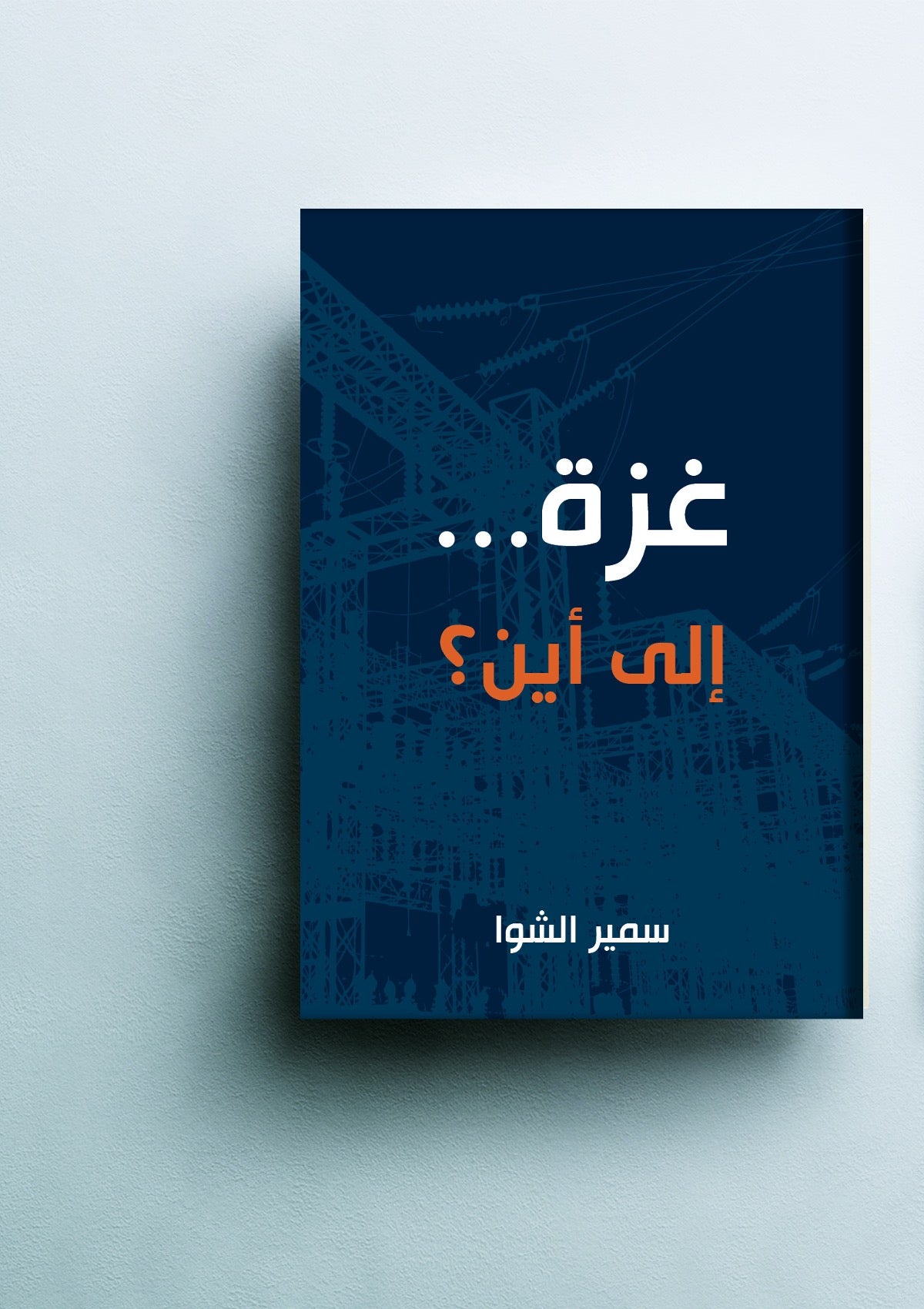 غزة...إلى أين؟
Sale price

€10.00
Regular price
(/)
---
غزة...إلى أين؟
سمير الشوا
    زادت معانات أهالي قطاع غزة في السنوات العشر الأخيرة بسبب الحصار الإسرائيلي والانقسام الفلسطيني. وتفاقمت أزمة الكهرباء والمتمثلة في انقطاع شبه كامل وانعكاساتها الكارثية على كافة نواحي الحياة

في هذا الكتاب شرح واف عن معايشة الأحداث التي أدت إلى الإنقسام البغيض، ومستقبل غزة الإقتصادي، ومحاولة إيجاد الحلول لمشاكل الكهرباء والغاز الفلسطيني، وتطوير وبناء وتشغيل محطة كهرباء غزة

كذلك يلقي الضوء على تاريخ غزة منذ إنتهاء فترة الإنتداب البريطاني مروراً بحكم الإدارة المصرية والإحتلال الإسرائيلي وعودة السلطة الوطنية إلى قيام حركة حماس  بالسيطرة على قطاع غزة

كما يحتوي الكتاب تجربة المؤلف في مجال الثقافة حيث قام بتأسيس دار الهاني للكتب وهي أول دار نشر فلسطينية في بريطانيا تعنى بالقضايا الوطنية الفلسطينية، والتي جمعته بالعديد من المفكرين والأكاديميين الفلسطينيين والعرب


Gaza...Where to? (Arabic Ed.)
by Samir Shawa

Palestinians in Gaza are living their 12th year under a suffocating siege imposed by Israel, with continuous power failure, water and medicine shortages. The control of Hamas eventually isolated Gaza from the West Bank.
This book details many events that occurred during the period of the British Mandate through to the present day. It  also illustrates part of the author's cultural and eventful years after establishing Alhani Books, the first Palestinian publishing house in London.
160 x 230 mm
352 pages
Hard Cover / Paperback
Rimal Books 2018
Language: Arabic
ISBN: 978 9963 715 15 2

Choose options