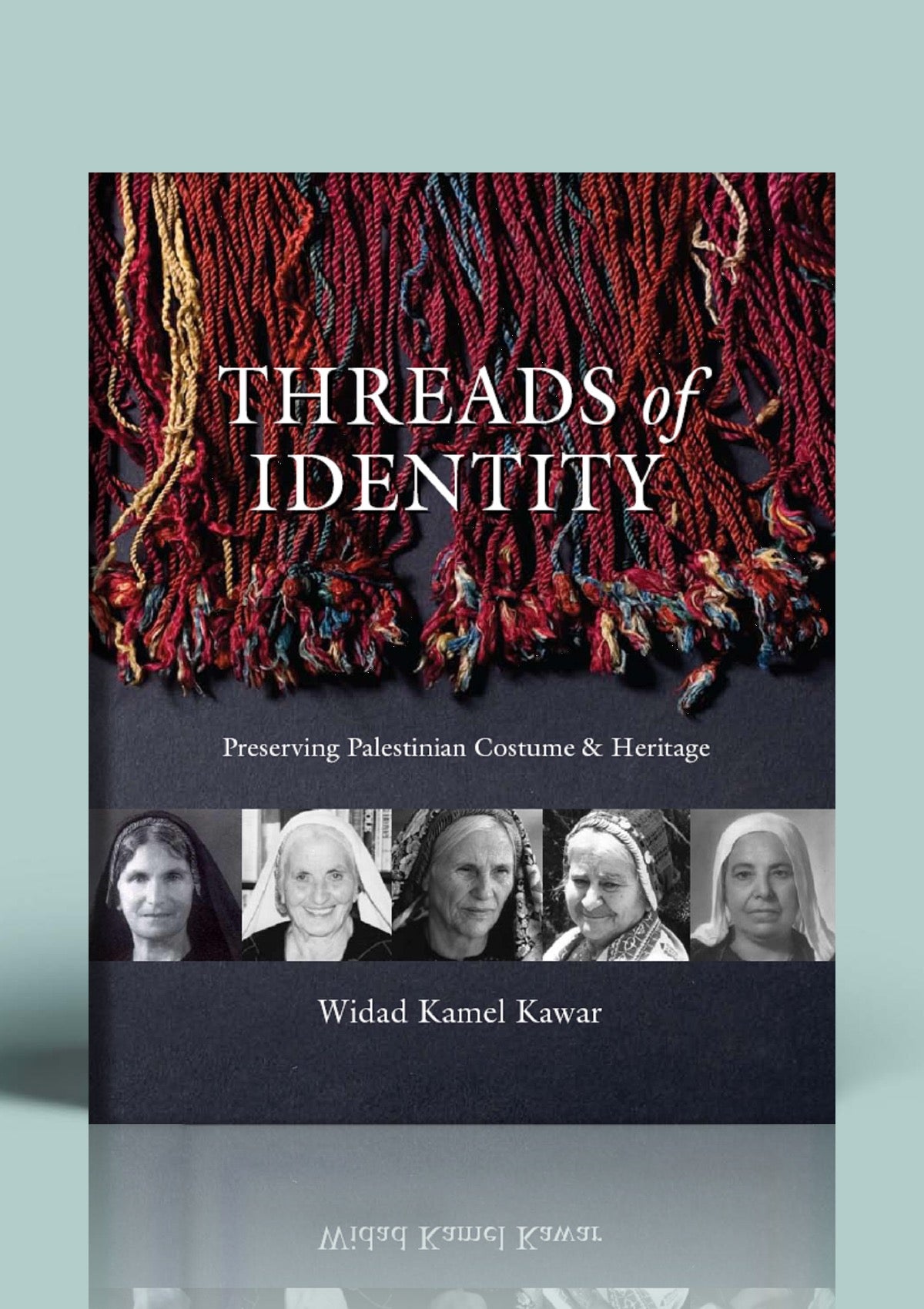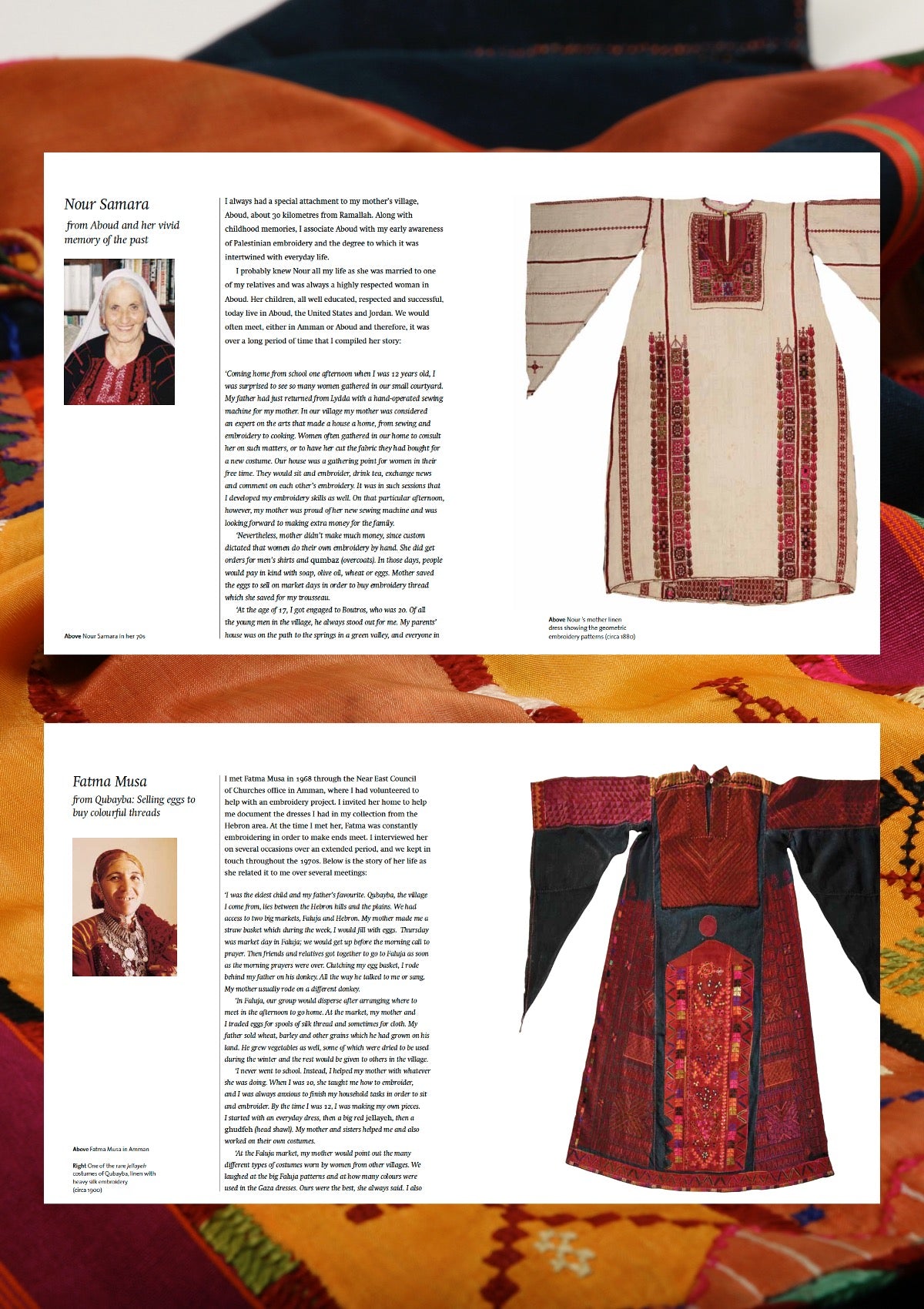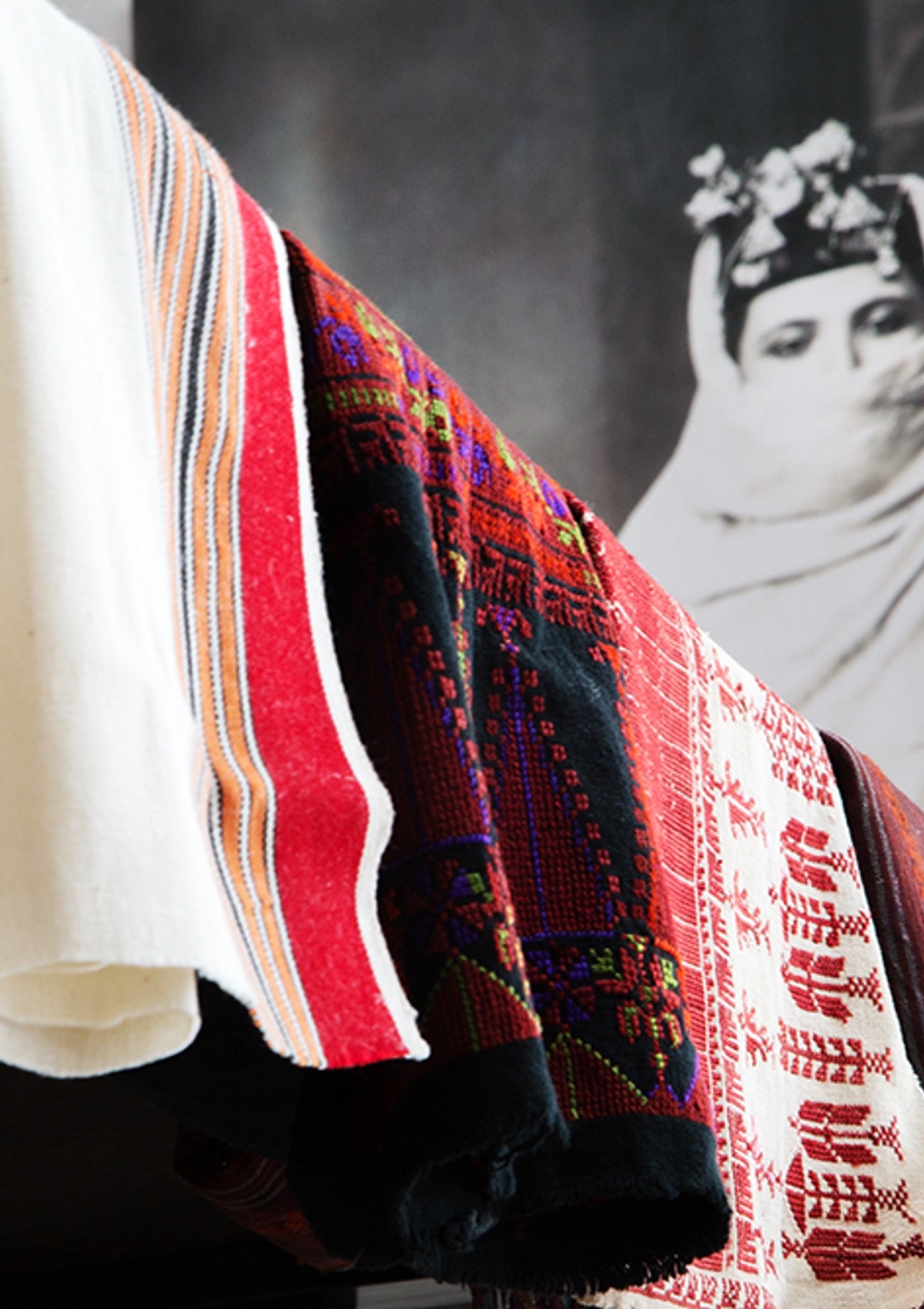 Threads of Identity
Sale price

€65.00
Regular price

€0.00
(/)
---
Preserving Palestinian Costume and Heritage
This book is a record of the 50 years Widad Kamel Kawar spent researching, collecting and preserving part of the heritage of Palestine. This endeavour evolved into the Widad Kawar Collection, the largest to date of Palestinian traditional dress and accessories, comprising more than 3,000 items.
In the following chapters Kawar presents the story of how the collection evolved and she introduces the life stories of the women who produced the beautiful costumes it contains. For her, each item calls to mind an individual or a place: a wife, a mother, a daughter, a family, a house, a village, a town, a field, a market. Each item was worn on special occasions, happy and sad, that marked the owner's life. Much of Widad Kawar's knowledge stems from the personal narratives of these women whose embroidery and dress-making skills she so admires.
Threads of Identity is a history of Palestinian women told through aspects of popular heritage, focusing on traditional dresses but also including textiles and rug weaving, rural and urban customs, jewellery, cuisine, and festivities. The interviews with women who lived through the traumas and changes of the 20th century are a contribution to oral history, augmenting standard historical accounts. While most writing about the Middle East concentrates on politics, her book focuses on the dignity of ordinary people, and women in particular, bridging the gap between the major events of history and everyday life. With this book Widad Kamel Kawar pays homage to Palestinian women.
'...exquisite artistry of Palestinian and bedouin women's needlework, more than most art forms, poignantly reflects the tragedy of dispossessed identities while uniquely expressing Palestinian cultural resilience.' - Jean Fisher, Journal of Palestine Studies

 

'A most fascinating compendium of the heritage of Palestine through costumes and fabrics.' - Real Travel Adventures

 

'...intimate look at the preservation of Palestinian embroidery.' - Andrew Stimson, Washington Report

 

'...special thing about this book is the attention it pays to urban dresses.' - Benny Ziffer, HAAREZ

 

'an intelligent, visually delicious compendium of women's traditional costumes and life stories.' - Timeout Beirut

 

'Threads of Identity makes an important point in demonstrating that "the domestic arts" play a vital role in the history and culture of a people, and often provide the only surviving link to that culture.' - Dagmar Painter, The Jerusalem Fund

 

'This very beautiful book about costume and textile is quite different from most works on the subject...It is a treasure trove for embroiderers and designers, as well as textile collectors and experts, and a visual delight.' - Saudi Aramco World

 

'Color photographs of textile artifacts on virtually every page and interviews with women who witnessed key events (and terrible traumas) of the twentieth century distinguish this immense, deep, and thought-provoking history.' - Midwest Book Review

 

'In this spectacular volume Widad Kamel Kawar has created a work of art -- through photography, narrative and oral history.' - Chivvis Moore

 

'Stronger Than Politics... Threads of Identity is a unique document that records Palestinian heritage and highlights the civilization of an ancient people.' - Al Jazeera

 

'This collection is universal and a part of world heritage, so it should be accessible to everyone.' - This Week in Palestine / Book of The Month: Threads of Identity

 

'a treasure to be jealously guarded' - The Jordan Times
220 x 280 mm
464 pages
Full color photographs, maps & illustrations
Hardcover
Language: English
Rimal Books
ISBN (Hc): 978 9963 610 41 9 | 2011
ISBN (Pb): 978 9963 610 42 6 | 2015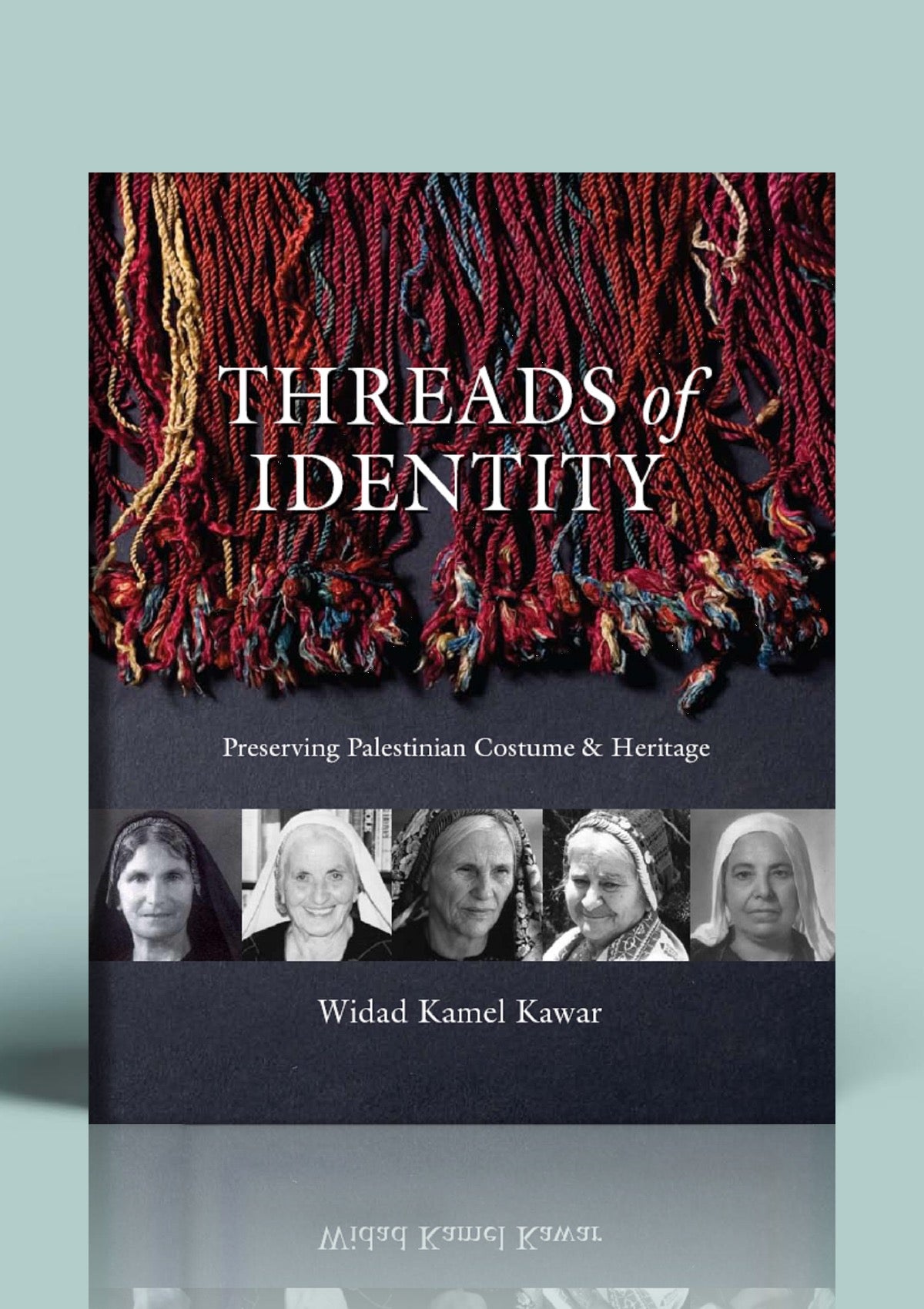 Threads of Identity
Sale price

€65.00
Regular price

€0.00
Choose options